5 Reasons you might need a Hydraulic Chute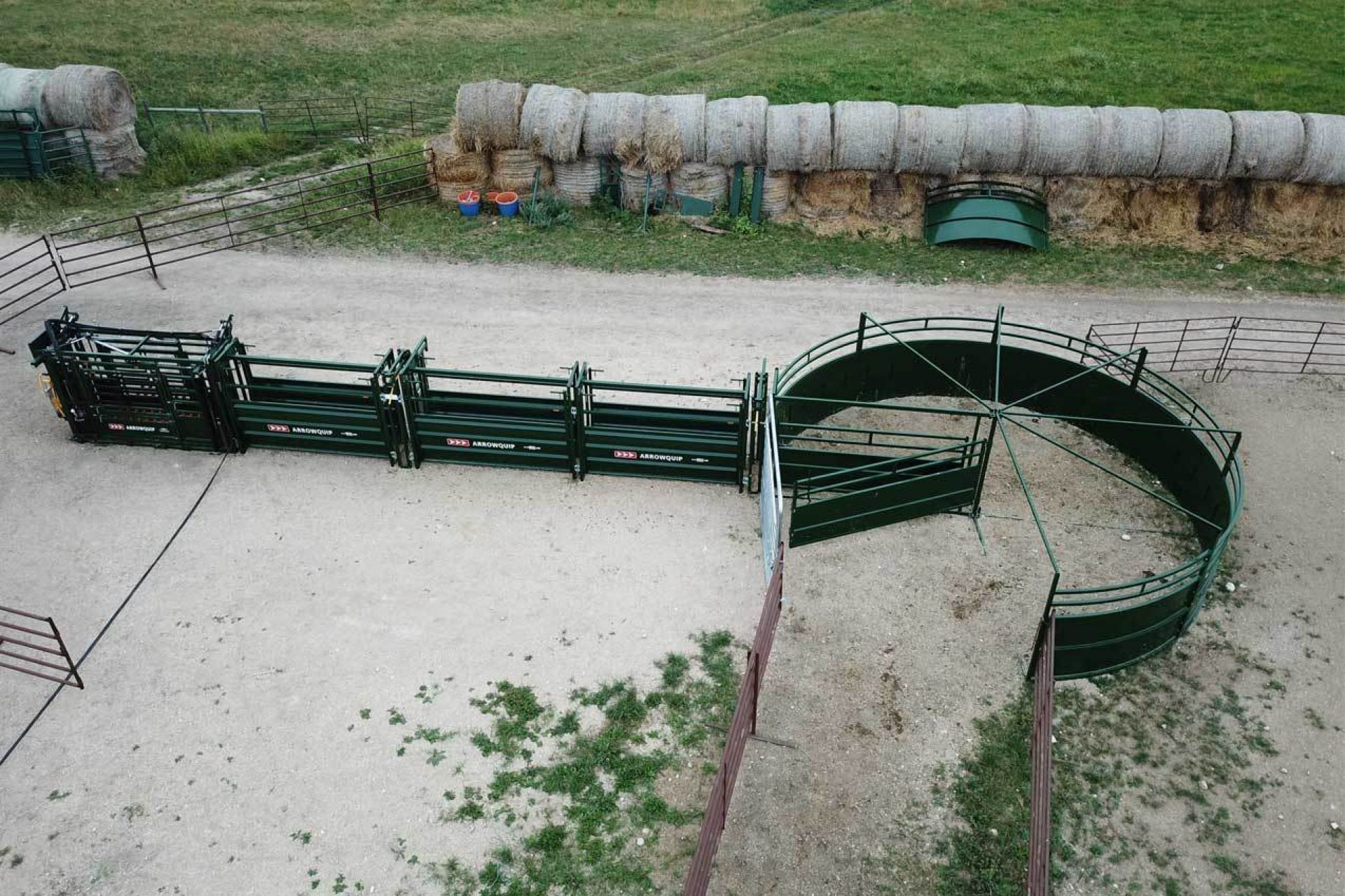 What is a hydraulic chute?
A hydraulic chute is a cattle working chute that features hydraulic operation. Hydraulic controls are often mounted on a swing arm, or directly on the chute itself. The controls manage the head gate, tail gate, squeeze, and in some cases also control the head restraint. The hydraulics can be powered by an electric power pack, gas power pack, or by connecting the chute to a tractor or other hydraulic equipment with an adapter.
Too often, hydraulic chutes are only considered by large scale operations and feedlots, however these chutes can provide a great alternative to a manual or self-catch chute for operations of many sizes if you look at the bigger picture.
Here are 5 reasons you might need a hydraulic chute for your operation.
1. Think about the number of cattle you're working.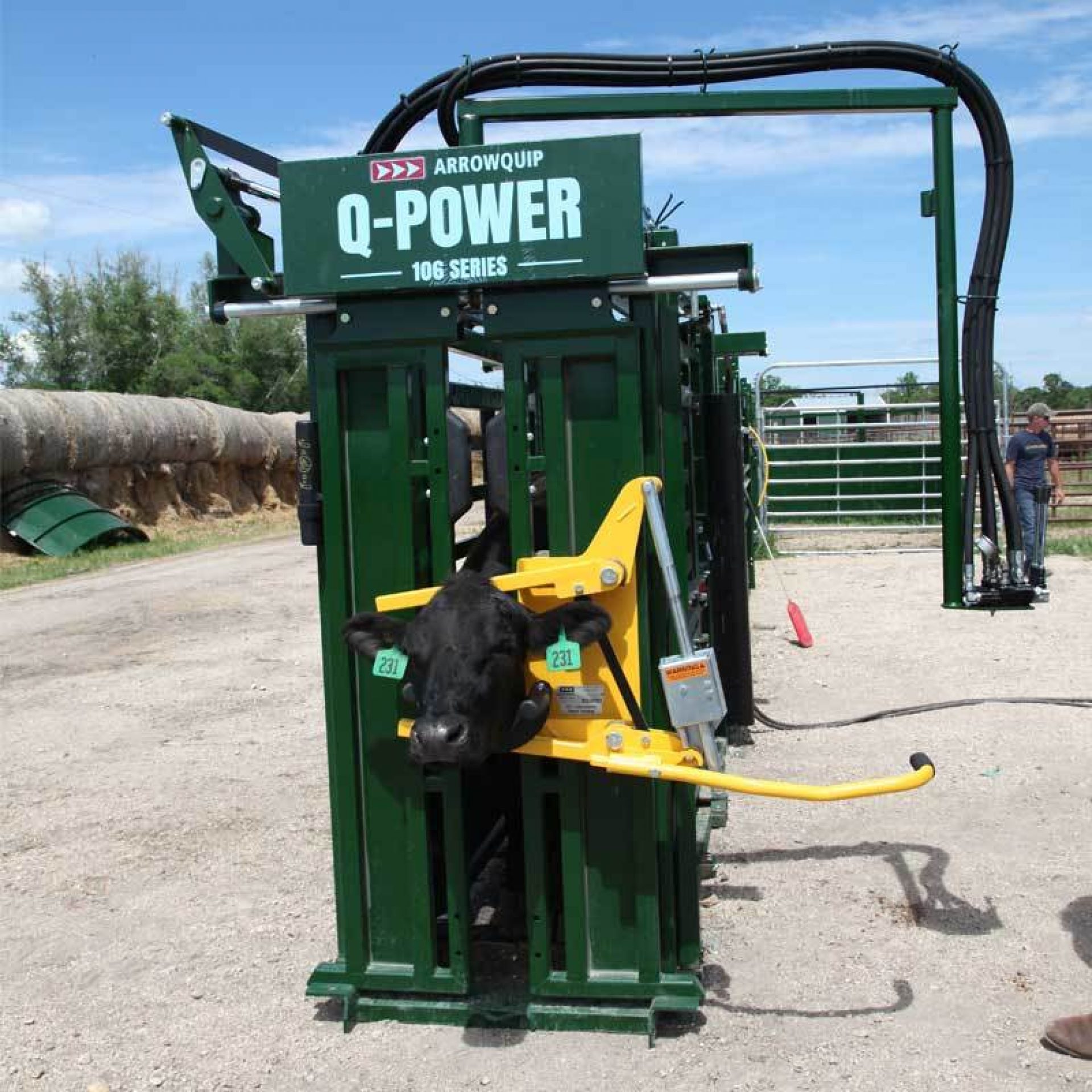 Veterinarian, Roy Lewis, recommends that any operation over 250-head of cattle should consider a hydraulic chute
Even when you have these lower numbers of cattle, your management requirements could mean that a hydraulic chute is a good investment for your operation
2. What handling tasks are you doing regularly?
If you are completing tasks such as AI that require regular handling, a hydraulic chute can simplify life by limiting cattle stress, and minimizing handler exhaustion
Consumer desire for traceability is playing a large factor in the need for operations to handle cattle more regularly
Consider the side access and palpation cage, but look beyond these items as well
The speed of the head gate, security of the squeeze, and flow of livestock through the chute are important factors to consider
3. Are you a cow-calf operation?
The requirements of cow-calf operations are unique, in that you must run cattle of varying sizes regularly
Adjusting the head gate to manage cattle of multiple sizes can be a major headache for operators, and can cause major time delays
Hydraulic head gates do not require adjustments, allowing you to manage cattle of many sizes without wasting time
4. Do you have help every time you're working cattle?
Good help is hard to find, and becoming harder by the day in many facets of the cattle industry
A common myth is that self-catch chutes are the best for operators that are working on their own, but this fails to consider that self-catch head gates come with a variety of problems
Hydraulic equipment can be an excellent option for operators who are often working alone, as it allows you to work cattle for hours without the physical fatigue of catching, restraining, and releasing livestock
5. Look at the costs and benefits on a bigger scale.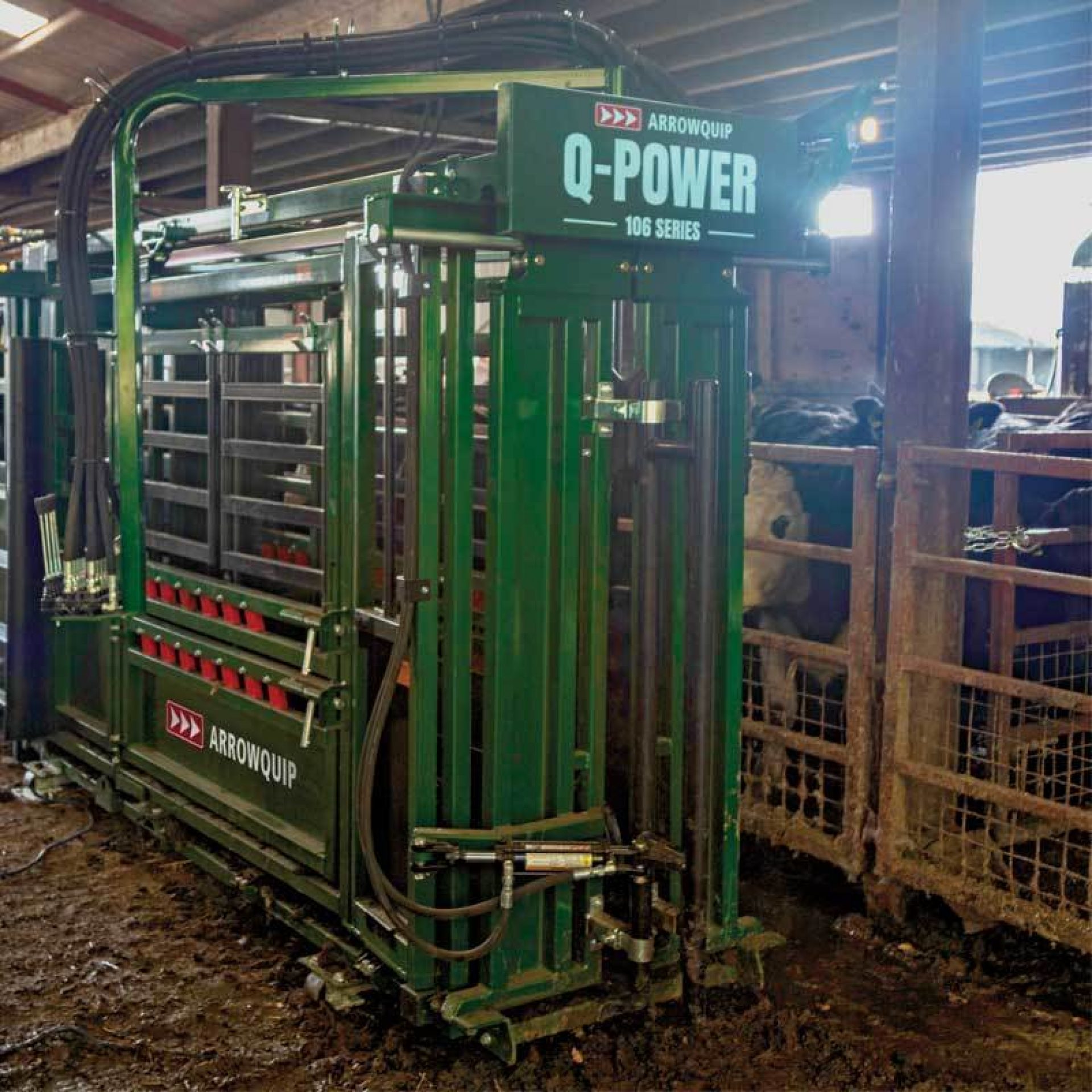 Many ranchers with smaller operations don't realize the benefits a hydraulic chute can have on their bottom line
While the upfront cost may be a bit higher, the profits can pay off in dividends over time
Hydraulic chutes reduce the stress cattle experience during handling, which can lead to better weight gain at the market
Additionally, cattle are less likely to be worked up when they hit the head gate in a hydraulic chute, eliminating losses due to dark cutters and bruising
If you step back and look at the bigger picture, factoring in the specific needs of your operation, as well as the savings that will come from requiring less assistance and wasted time, as well as the potential profit increase from additional weight gain and minimized bruising, a hydraulic chute might be right for your needs. If you're still not sure, take the time to visit a trade show or your local cattle equipment dealer to get your hands on the equipment. You'll know the right chute for you when you see it.
Did we miss any reasons why ranchers should consider a hydraulic? Tell us in the comments!
The General | Our biggest, baddest hydraulic chute ever
The Q-Power 107 Series | Truly Silent Cattle Handling
The Q-Power 104 Series | The Only Ranch Hand You'll Ever Need
About the Author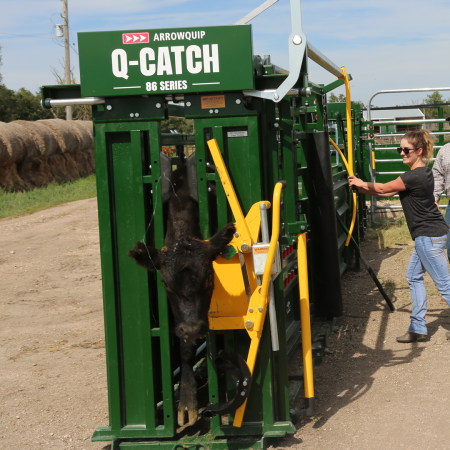 Dana Charban
As a small town girl from rural Manitoba, Dana Charban grew up around agriculture and farming her en...
More Information on Dana Charban
Email Dana Charban: