Custom Cattle Corral Systems Designs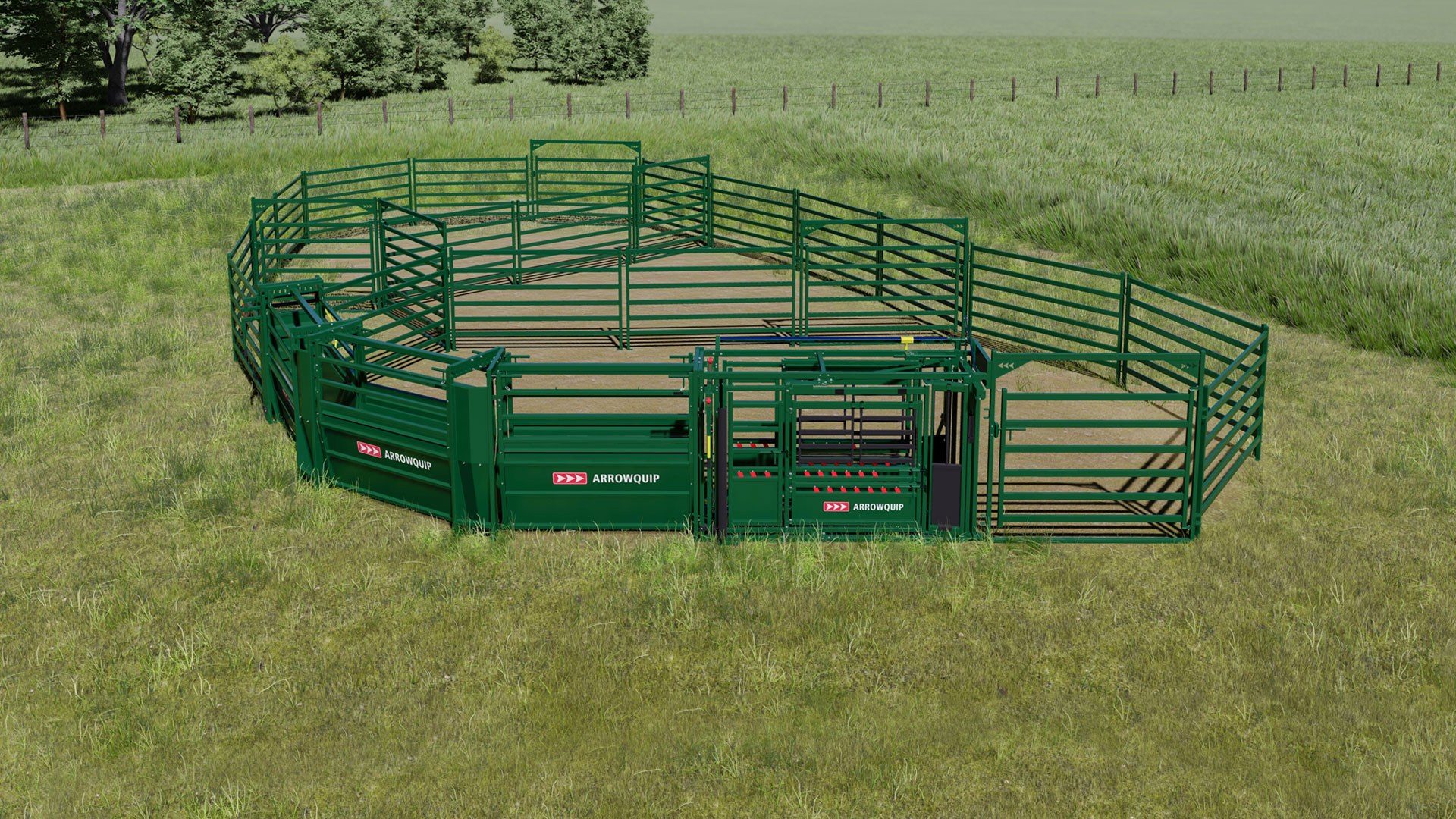 A reliable Cattle Corral System is a must-have for any cattle operation, but choosing the right design and elements can be a challenge with so many options available within the industry. With Arrowquip, you can be sure that safe, low-stress cattle handling becomes a priority. Their team of experts are ready to help you craft your cattle corral design from start to finish with the highest quality products on the market.

Get My Cattle Corral Systems Brochure
Fill out this form to receive your Cattle Corral Systems brochure:
I contacted Arrowquip directly and worked with Ryan on the layout. I sent him some sketches, and we went back and forth to come up with a system that would work the way I wanted it to and that would best fit our needs. He even went out to the yard and showed me the options so I could decide on what would work best. Ryan facetimed my guys while we were working on getting everything set up. Arrowquip's panels are built well. I've used a lot of the Priefert panels before, and I like the connection point on the Arrowquip panels more than the chains that I've used on the Priefert's. Arrowquip's panels seem stouter too. I'm pleased with them!
- Todd Hodges, Rancher -
Cattle Corral System Concepts
Draft Pound - Cattle Sorting

For increased efficiency and easier sorting, a Draft Pound is an excellent addition to any cattle corral.

Unlike traditional straight alleyways, the Draft Pound works with natural cattle behavior to allow for smoother movement.


Cattle-Free Handler Safety Zone

A cattle-free zone enhances safety through the system, so you have a place to go incase cattle get too rowdy.

This cattle-free zone can also provide as a space for expensive equipment, such as an ultrasound machine, to remain out of your cattle's path.

Round Cattle Pen Designs

Round cattle pens help keep your operation efficient. By eliminating corners, your cattle don't feel trapped which will greatly reduce stress.

Rounded alleyways also work better with cattle's natural behavior, helping guide them seamlessly through your system.

3E System Components

Arrowquip's 3E technology uses light to help guide cattle through the system.

From the barred head gates on the Q-Catch and Q-Power squeeze chutes to the adjustable panels on the Easy Flow Alley, you can be certain your operation is low-stress and effortless.
Book My Free Cattle Working Systems Consult
See what Others Have to Say
Want more information?
Arrow Cattle Panels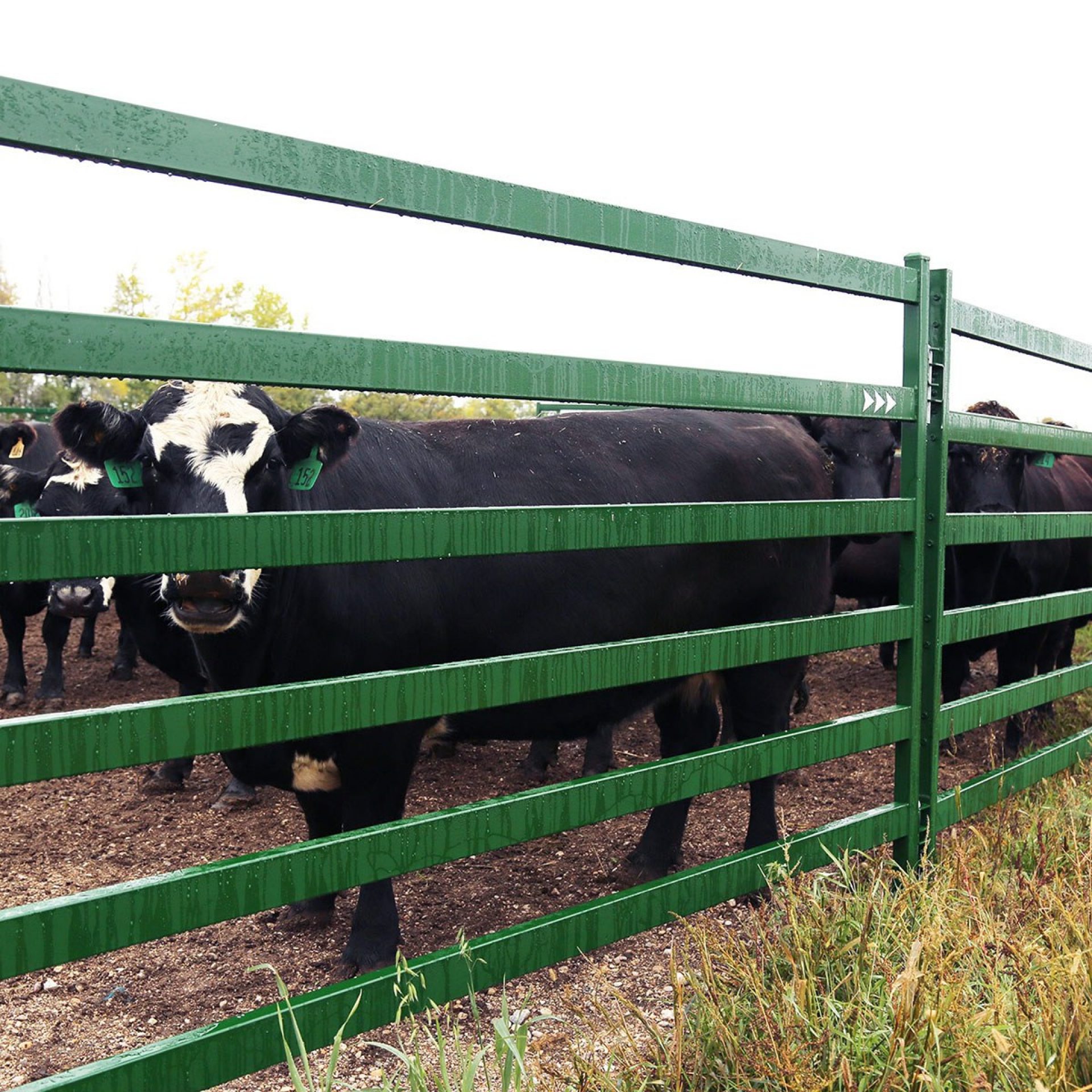 Our team of engineers and experienced cattle ranchers have spent a great deal of time researching and working hard to create highly durable panels that work for you. Wide rectangular and square railings help minimize bruising and lowers the risk of cattle challenging or jumping a panel. Arrow Cattle Panels come in low and high-pressure options with 14-guage steel for solid construction so you can use them in any area of your system. Available in a variety of lengths and backed by 3-Year Warranty, we've got you covered.
Whether you're ready for a complete cattle working system, or just need to replace one panel, Arrow Cattle Panels are the perfect fit for the needs of your operation.
Arrow Cattle Gates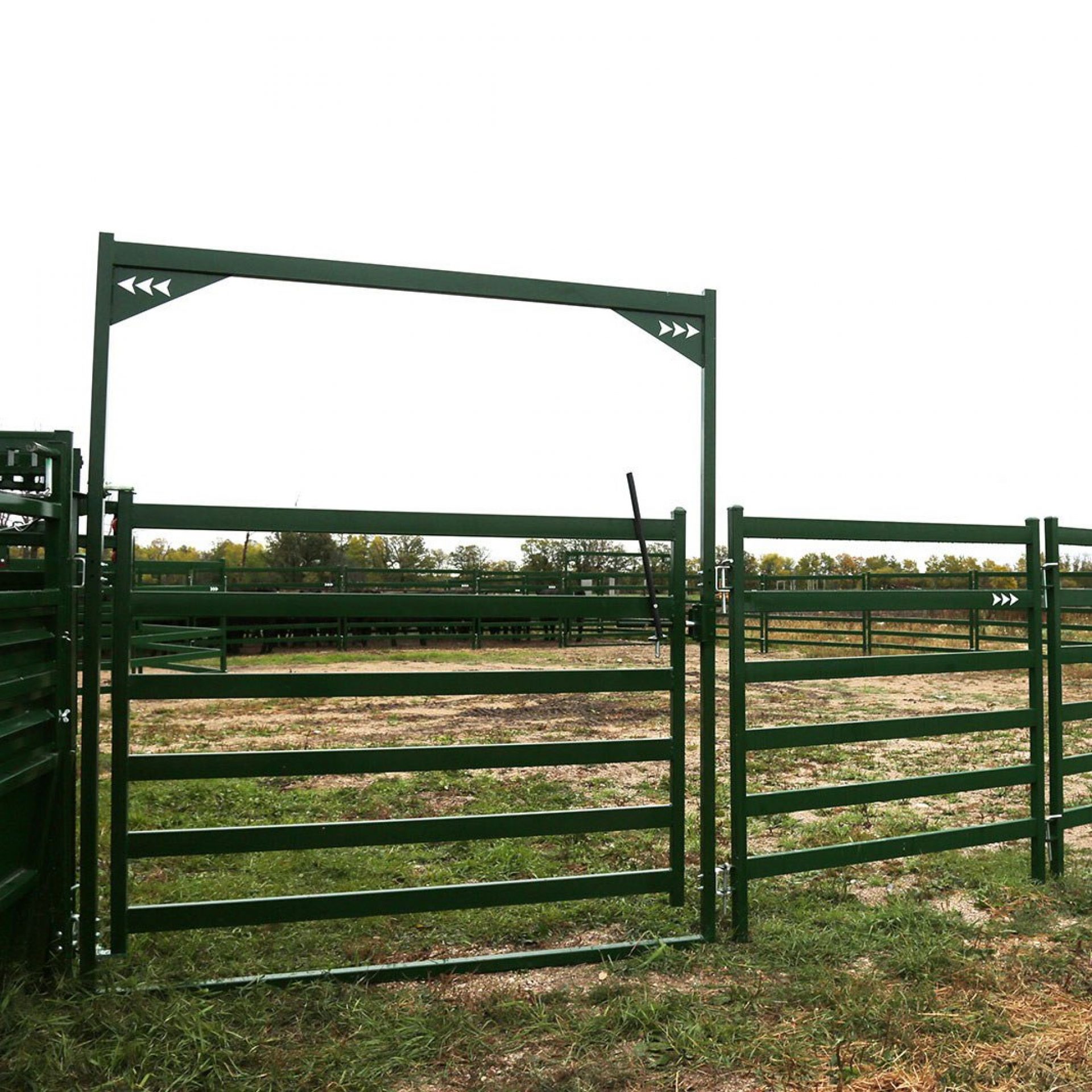 How many times have you tried to close a gate behind you, only to realize the gate didn't latch?
Introducing Arrow Cattle Gates, the most reliable cattle gates you will ever have on your lot.
Our cattle gates are crafted with the same highly durable construction as our panels, with wide graduated railings and 14-gauge steel, these gates also come in low and high-pressure options for durability through your system. With our patented No Miss Latch, you can be sure the gate will close behind you securely every time, no matter how hard you slam it.
Arrow Cattle Gates come in 4', 8', and 10' lengths and are available with the option of high bows for those who work cattle on horseback so you can be sure there is a solution for the needs of every operation. Backed by an extensive 3-Year Warranty and a lifetime guarantee on latches, you can be confident in the product and know it will last no matter what you throw at it.