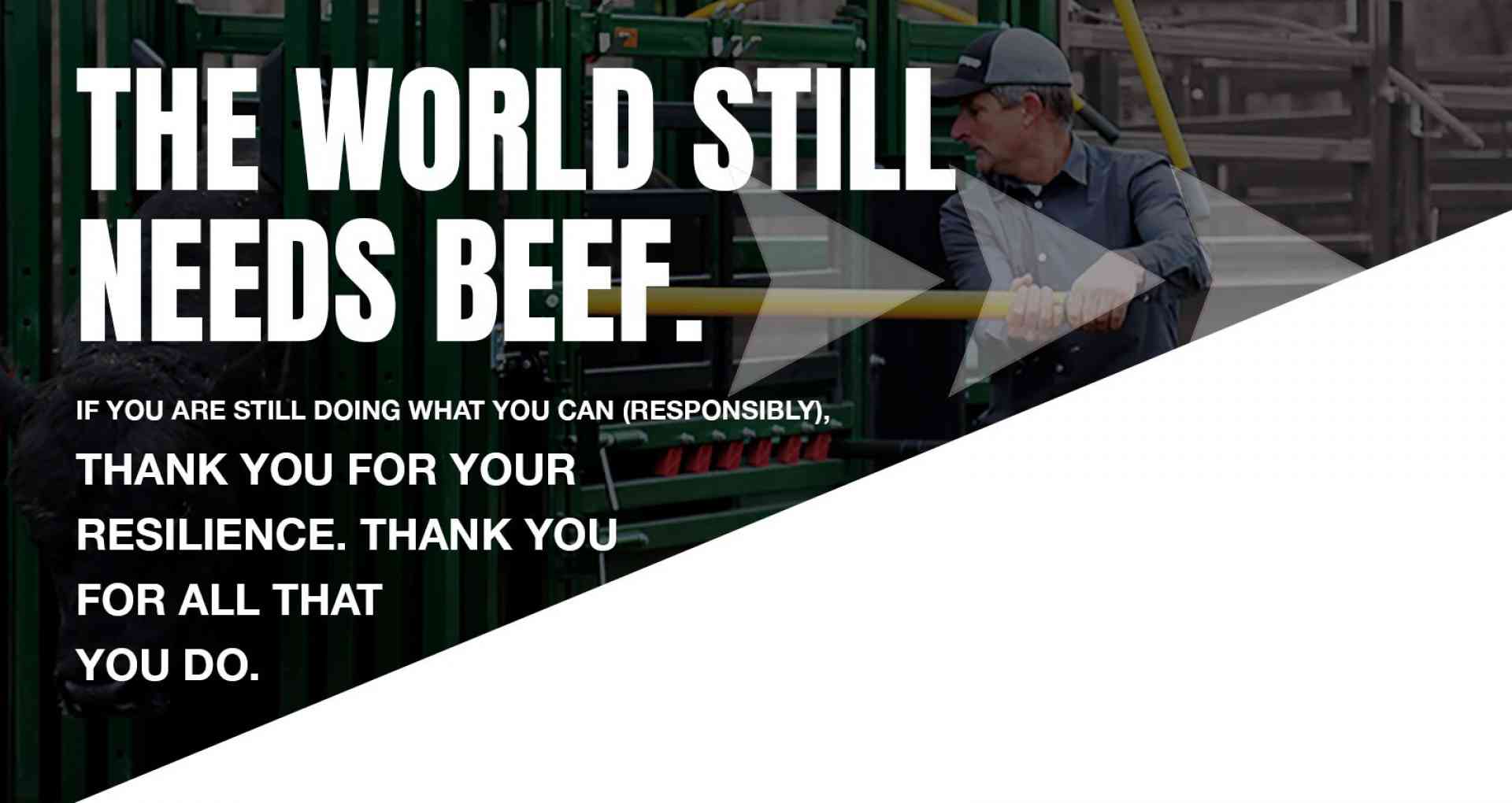 World Renowned Cattle Chutes & Equipment Manufacturer
Since 1988, Arrowquip has made livestock management easier, faster and safer with industry leading innovation and technologically advanced designs. From cattle squeeze chutes to custom cattle working systems, Arrowquip is the solution for your cattle handling needs. Let our generations of ranching experience and knowledge of cattle help you develop a more efficient and productive operation.
Find your nearest Arrowquip Dealer
Arrowquip Cattle Equipment in Action:

Q-Catch 86 Series Portable Cattle Chute, Alley & Tub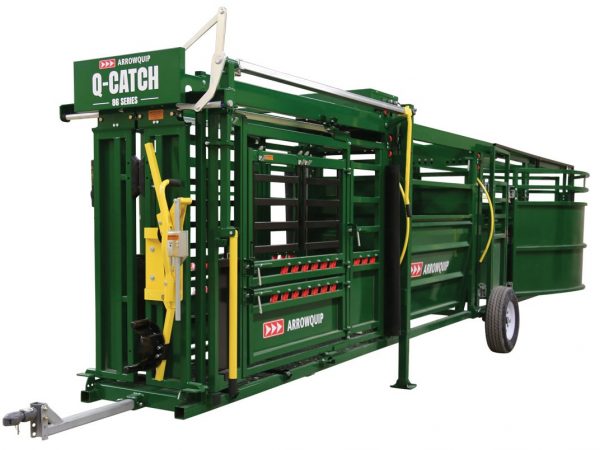 Full Cattle Handling System made Portable
The new 2019 Q-Catch Portable Cattle Chute, Alley & Tub has been completely redesigned with new electric jacks, Arrowquip's renowned true rubber floor, the Easy Flow Cattle Alley, and the new 3E BudFlow System. This truly portable handling system is designed for ease of towing with a collapsible tub that measures just 64" wide when being towed, a redesigned hitch with adjustable height and added gusset for structural support, and new electric jacks that can lift or lower the unit in under two minutes.
The new 3E BudFlow® allows cattle to see more light as they enter the tub, and the alley with 30" sheeting on the entry panel, and the additional panel to the side of the alley. This provides cattle with the impression that they are escaping, rather than entering an enclosed area, and drastically improves the flow of livestock through your handling system.
The Arrowquip R&D team has spent hundreds of hours designing this system to be as efficient and effective as possible, to provide you with more time to do the things that truly matter. For maximum durability, efficiency, and profitability in a portable handling system, look no further than the Q-Catch 86 Series Portable Cattle Chute, Alley & Tub.
More Information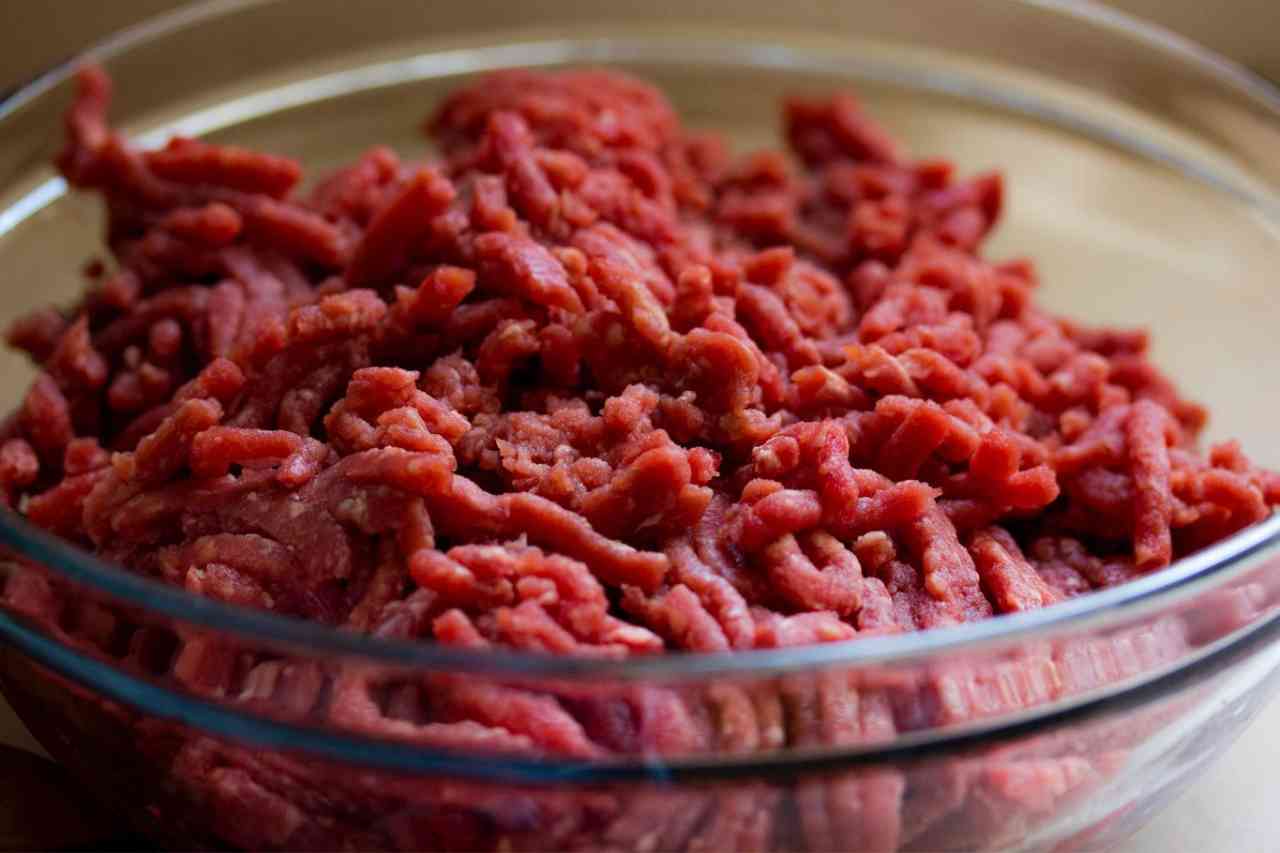 Feature Blog
Beef is rich in protein, minerals, and zinc. All of these are needed for overall health, energy, and to strengthen the immune system.
Read More
The most advanced cattle handling equipment designs and cattle chute solutions in the industry. Every product is designed by a team of experienced ranchers and engineers to benefit your operation by allowing you to work your livestock in the safest and most efficient way possible.
June 2020 Trade Shows

Canada's Farm Progress Show

Jun 16, 2020 - Jun 18, 2020

Evraz Place
Saskatoon, SK

Attending Dealer: Norheim Ranching

[ Request Show Demo ]

Frontier Days

Jun 24, 2020 - Jun 27, 2020

Kinetic Exhibition Park
Swift Current, SK

Attending Dealer: Norheim Ranching

[ Request Show Demo ]
July 2020 Trade Shows

Ag in Motion

Jul 21, 2020 - Jul 23, 2020

Glacier FarmMedia Discovery Farm Langham
Saskatoon, SK

Attending Dealer: Norheim Ranching

[ Request Show Demo ]

Park County Fair

Jul 21, 2020 - Jul 25, 2020

Attending Dealer: Cody Feed

[ Request Show Demo ]

Fremont County Fair

Jul 25, 2020 - Aug 1, 2020

Attending Dealer: Cody Feed

[ Request Show Demo ]
September 2020 Trade Shows

Eastern Idaho State Fair

Sep 4, 2020 - Sep 12, 2020

Fairgrounds
Blackfoot, ID

Attending Dealer: Howard Equipment & Supply

[ Request Show Demo ]