New Q-Power 104 Series Hydraulic Squeeze Chute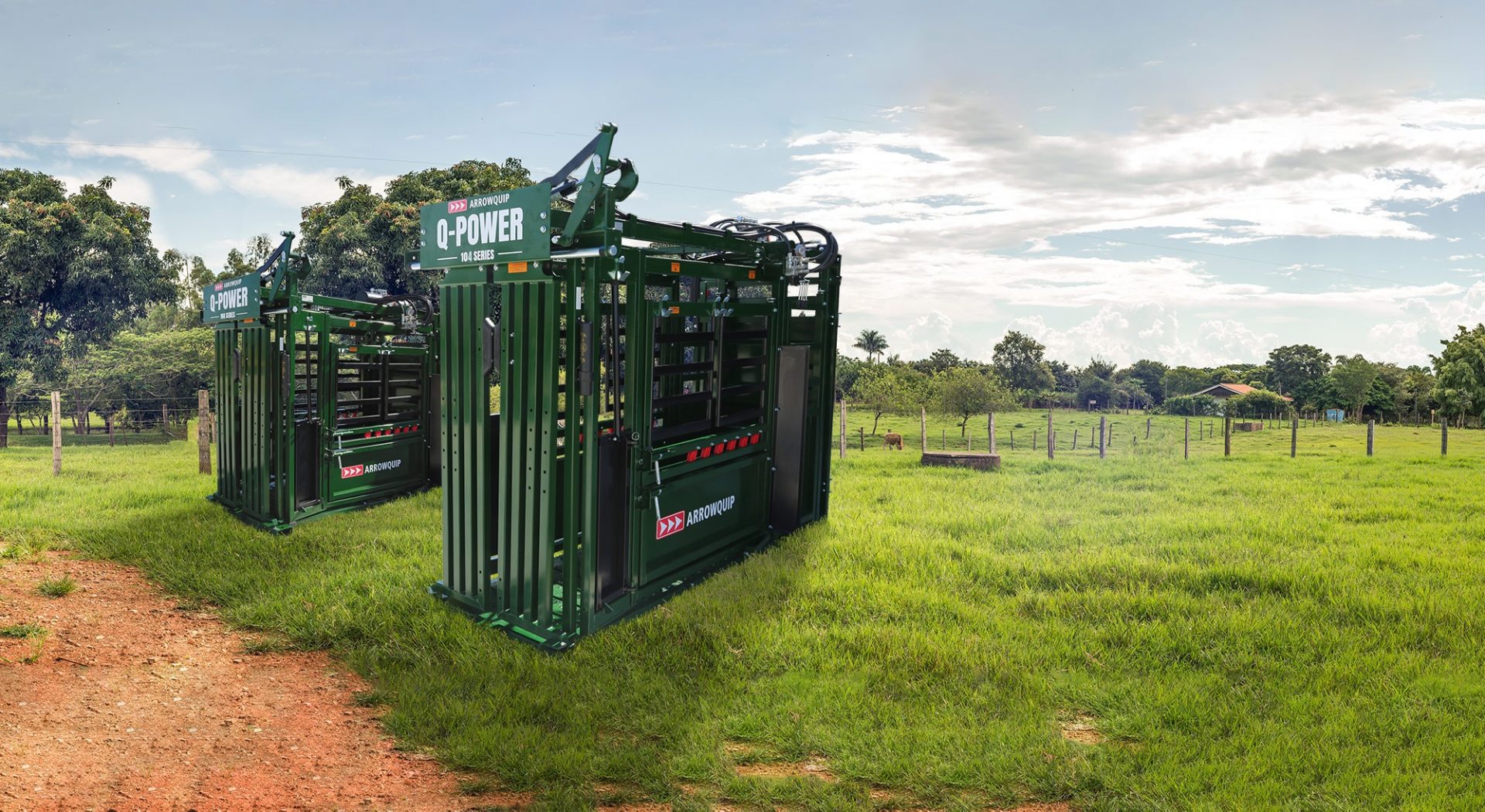 The Easiest Way to Upgrade your Ranch
2 models available:
Deluxe Vet| Standard
View model details below
Product Code: 1040
Hydraulic squeeze chutes are always known for their capability to increase productivity while reducing handler fatigue. Most hydraulic cattle chutes in the market come with high price tags that only those with large herds can afford. When good hired help is already hard to find, ranchers need more accessible options to boost their productivity.
For ranchers who need extra help on the ranch, the NEW Q-Power 104 Series Squeeze Chute is the only ranch hand you'll ever need. Complete with the same structure and access features as the Q-Catch 74 Series, this squeeze chute is the perfect combination of practicality and power.

Apply for Financing
Get Your Q-Power 104 Series Brochure
Choose your Q-Power 104 model
Model: Deluxe Vet

Weight: 1900 lbs.

Dimensions: 58" w x 95" h x 135" l

Model: Standard

Weight: 1620 lbs.

Dimensions: 58" w x 95" h x 105" l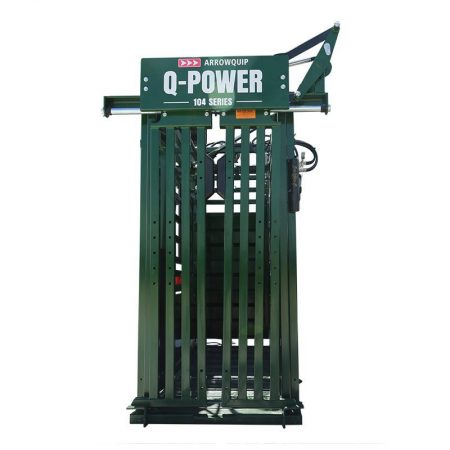 3E Q-Power Head Gate

With a design that works with cattle psychology, the NEW 3E Q-Catch Cattle Head Gate makes it even easier for cattle to enter the squeeze chute. Even when the head gate is closed, the new design uses light to draw cattle into the squeeze chute, greatly improving flow.

Longest Hydraulic Warranty in the Industry

With the NEW Q-Power 104 Series, there are no what ifs. Our newest hydraulic cattle chute comes with 3 YEARS of chute warranty - the longest ever offered in the industry! Additionally, the poly composite rump fingers are also backed with a lifetime guarantee.
Request My Product Demo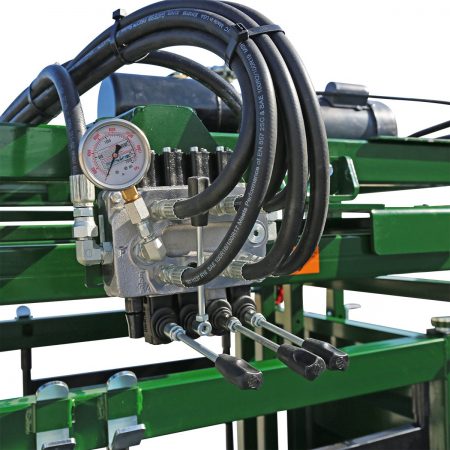 Practical Cattle Handling with a Hydraulic Boost

The Q-Power 104 Series squeeze chute gives you the extra boost you need to get more done even when you are working solo. Our 400 Series line of cattle chutes gives you practical cattle handling without compromising safety, quality, and efficiency.

Continued Superior Access

With the NEW needle door, top and bottom side access doors, removable access panels, and a full-size vet cage, the Q-Power 104 Series hydraulic squeeze chute gives you all the access you need to work your cattle. This cattle chute gives you a total of 18 access points to choose from.
Request My Price
Contact Arrowquip
Thank you for your interest in Arrowquip! Fill out the short form below and someone from our team will contact you within one business day. In the meantime, you can also check out our FAQ section.
New Q-Power 104 Series Hydraulic Squeeze Chute Specifications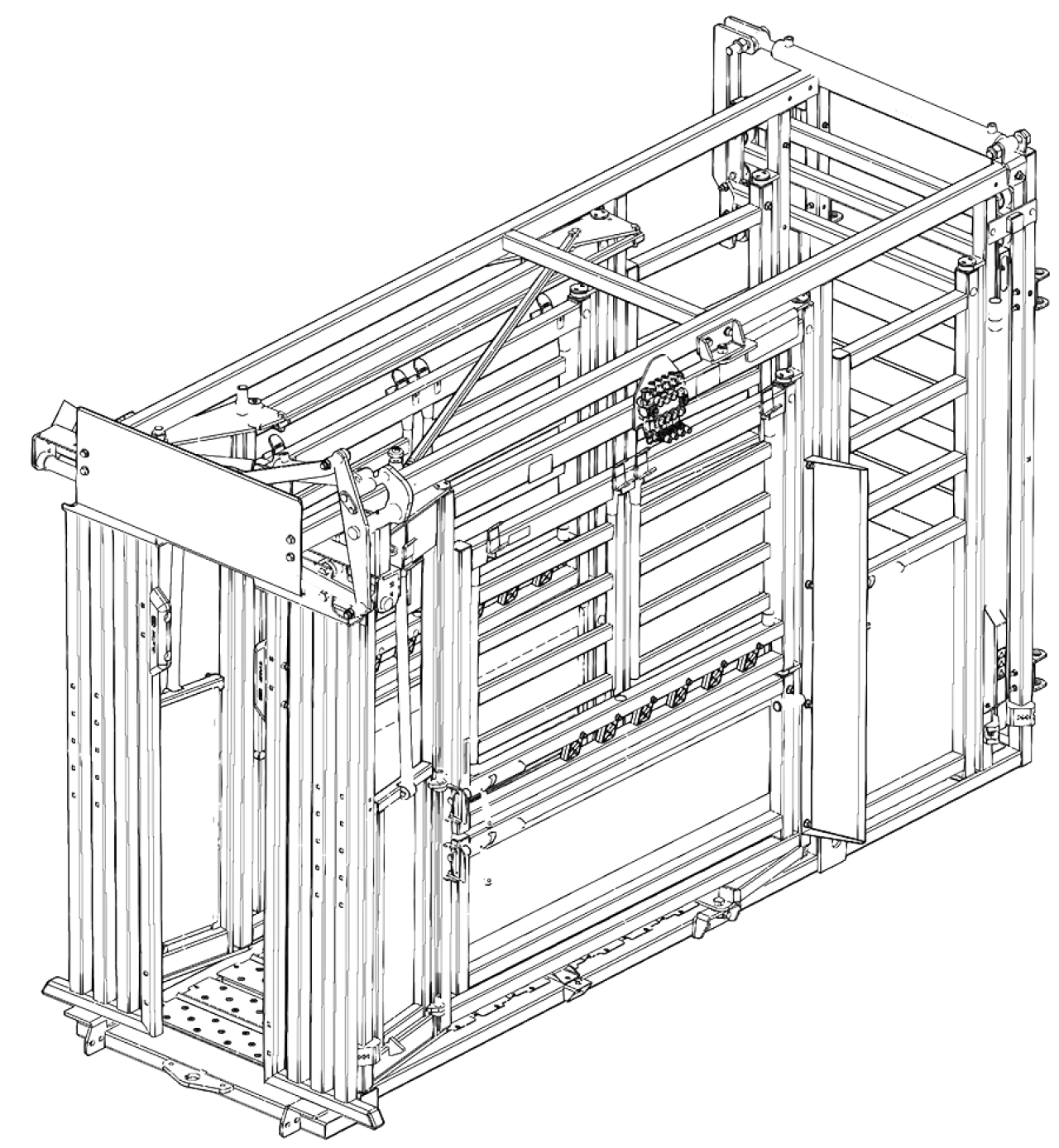 Hydraulic 3E head gate and squeeze functions
Arrowquip's FIRST hydraulic rolling door
Comes standard with a built-in 110V electric power pack (2 HP, 7.5 gal, 2.6 GPM)
Pump included in price and packaging
Rear hydraulic controller
NEW 3E Head Gate design uses light to draw cattle into the chute
Curtain-style head gate opens to a full 30" top to bottom for cattle to exit the chute
Easy to use push-pull squeeze chute lever
Squeeze ranges from 29.5" fully open to 7.75" fully closed
Nylon rump fingers are engineered to endure high pressure (LIFETIME WARRANTY)
The rolling door track is top-mounted, eliminating the issue of build-up
Vet door opens in both directions for a full 180° of maneuverability
Top and bottom access doors on both sides lock independently
Side access panels are removable and can be configured in a variety of positions to suit your operation's needs
Metal-stamped ribbed floor provides great traction