Cattle Handling Tips For The Winter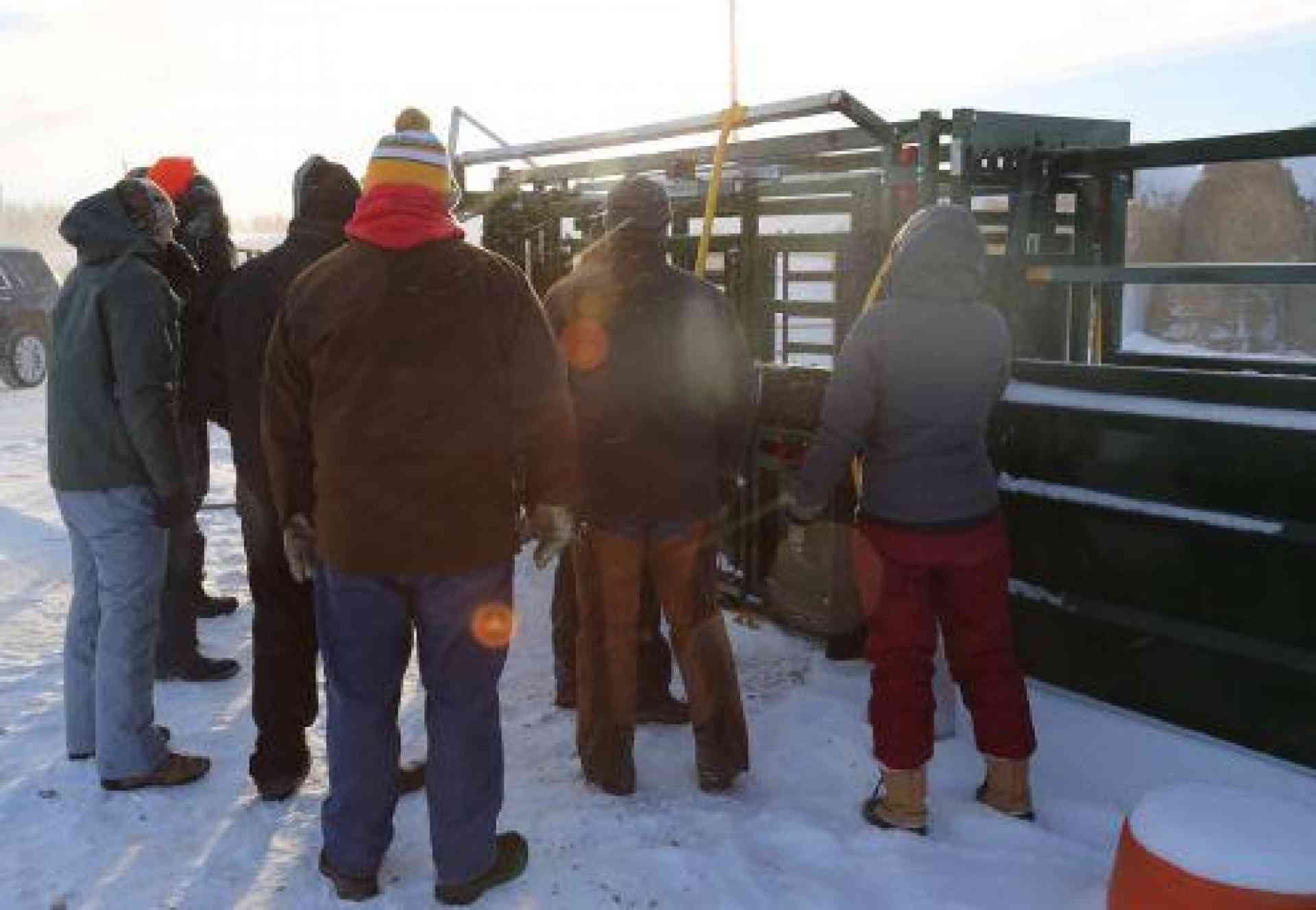 Well, we're right in the middle of the toughest season cattle ranchers could have to work, though, and we still have a couple more months of fighting the storms and working in some of the most unbearably cold weather to go. We can't lie; this winter has brought us a lot of surprises – snowy, ice, cold or to much rain, sometimes in this weather, it's hard to keep the motivated and keep up the hard work, but it has to be done.
Winter's chills, or summer heat …the farmer works so the world can eat" thank you, farmers!

Keeping your cattle and you safe is extremely important to us. Making sure you have a productive working environment is important to us; we focus on the correct cattle handling principles, and it's important to use these principles when your cattle are in a chute, but outside, in the pasture or even in the barn. Keeping your cattle safe means, more profitable farm, and increase rancher's safety no matter the season.
Here are some cattle winter handling tips sure to keep you and your cattle safe as well as your ranch profitable over the coldest months of the year:
Keep your cattle dry and out of the wind: With the extreme weather conditions that come across some farmers around North America it's important that we prevent the cattle from getting sick or injured. Hypothermia can cause the death of cattle. To prevent it, keep your cattle out of the wind and in a dry and warm spot. For those temperatures that are below -40 it's best that you bring them inside if you can.
Keep your cattle hydrated: It's important in the winter that you keep your cattle hydrated. The winter can bring freezing temperatures below; making it hard to ensure fresh and clean drinking water for your cattle. Yes, some cows adapt to eating the snow, but some may not. Making sure that you are supplying fresh and running water for the cattle every day to prevent dehydration is important. If not hydrated your cattle will suffer behavioral issues, putting your ranch hands or yourself at risk when trying to treat your cattle.
Keep your cattle handling equipment maintained throughout the winter: It's important that through the winter month, or any month for that matter, that you have cattle handling equipment that can stand strong through any condition mother nature might throw at it. Having the right equipment is one thing, but making sure that your cattle handling equipment is maintained is another. In the winter your chute, alley or loading chutes can become slippery, if not maintained or cleaned this could cause your livestock to get injured. It's important that you salt or chip away the ice before putting cattle through any livestock handling equipment. The alternative is to put your equipment inside or under a shelter to prevent to much snow or ice from building up.
Arrowquip is very passionate about keeping your farm profitable, and you and your cattle safe. We design and make our equipment for the coldest days of the year testing them during the harsh Canadian winter and some of the hottest days on the planet, testing our equipment under the hot hot sun of the Austrailian outback. Out of all the cattle handling manufacturers out there, Arrowquip is the only cattle equipment manufacturer that has a full-time team of engineers dedicated to only the cattle handling process and the animal science behind it. The equipment that Arrowquip designs and builds is built for the North American rancher and can withstand any condition the environment can throw at it.
Keeping your cattle safe during the winter is extremely important. It's important because it'll prevent bad behavior with cattle, it'll prevent injury or loss of cattle, and it'll increase your safety when you are around them.