The 2020 Livestock Handling Equipment Awards: The Best, The Worst and Weirdest Things We've Seen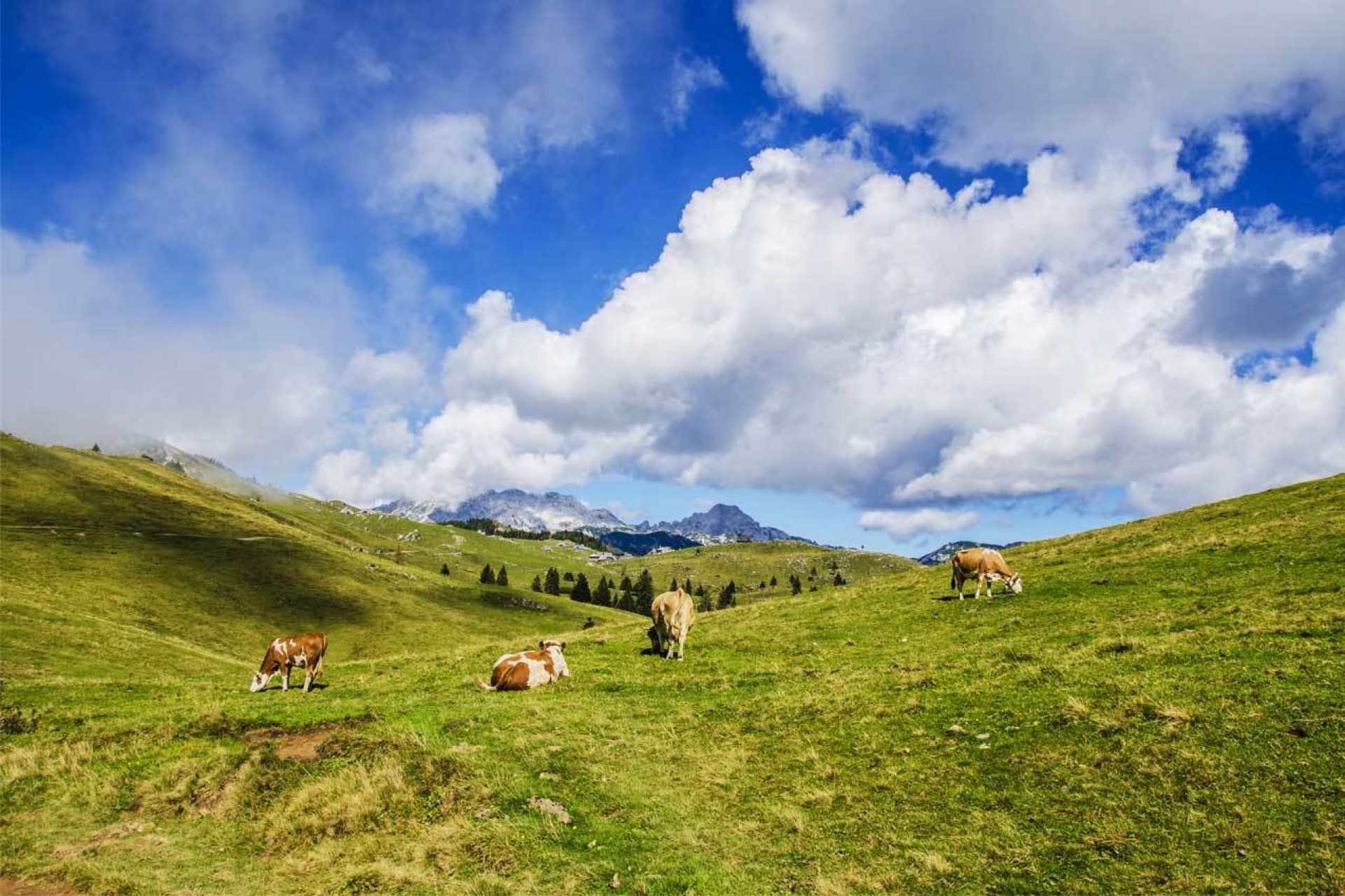 We have compiled a list of the best, the worst, and the weirdest things we have seen in the cattle industry in our second annual Livestock Handling Equipment Awards. Our livestock handling equipment winners work hard on cattle operations across North America, and make day to day life easier for cattle handlers. You may already have some of this equipment on your ranch, but there may be equipment that you are unfamiliar with, or ready to incorporate into your operation.
This list has been compiled through the extensive research of our team of cattle handling specialists as well as feedback from stockmen and women who are out in the field working cattle and using livestock handling equipment every day. Do not be fooled by something on the weirdest list - it may soon be a trending, must-have item on every ranch operation. Without further ado, here are the best, the worst, and the weirdest in livestock handling equipment awards for 2020.
THE AWARD FOR BEST IN LIVESTOCK HANDLING EQUIPMENT GOES TO: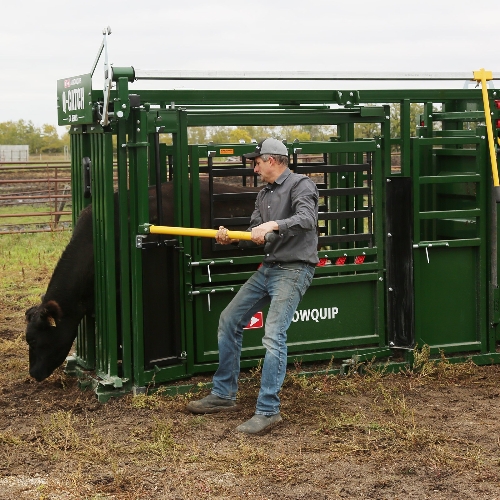 Champion: Q-Catch 74 Series
Every cattle operation needs a reliable cattle chute. Working cattle is a far more efficient and safer process with a proper chute that suits your needs. The Q-Catch 74 Series is budget-friendly chute with the features of a high-end model. The unmatched number of access points, auto-locking mechanisms, and user-friendly features set it apart from other options at a similar price point. Many producers customize the Q-Catch 74 Series for the needs of their operation by adding a vet cage or other unique additions such as a trimming bar or cattle head holder.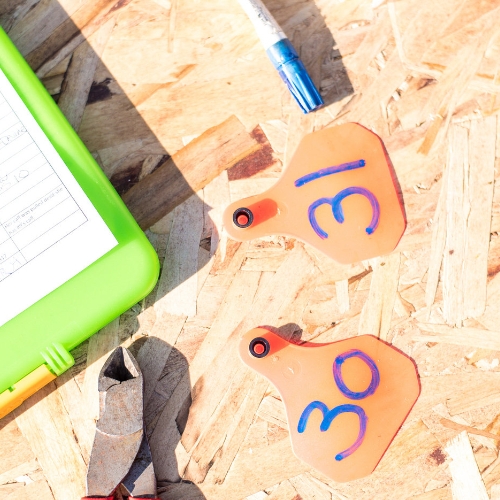 Reserve Champion: A Chute Mounted RFID Reader
RFID tags on our cattle are important for identification and traceability purposes, but did you know there can be benefits for cattle producers as well? RFID readers can be mounted on cattle chutes including the Q-Catch 74 Series to identify animals more quickly as they are worked through the system. Look for a longer wand, as it offers more flexibility when mounted on the chute or livestock handling equipment. It is important to select a wand with large memory so that many cattle can be worked before downloading the data and clearing the system. Data can be synchronized from chutes with scales using the RFID reader and automatically update records. For those that do not track as much data, the RFID reader can be used to verify cattle identity as a cross-reference point.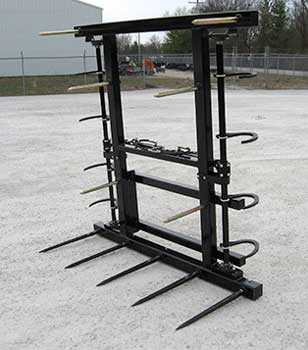 Honorable Mention: RBH-4500 Large Rectangular Bale Handler
Your time is valuable, and we were excited to discover the RBH-4500 Large Rectangular Bale Handler from Worksaver. It is rated for 4,000 pounds and attaches to the front loader of a tractor or there is a model for skid steers. The bale handler is a more efficient way to move and stack large rectangular bales on your operation. It can handle two to three bales at a time, depending on the size of the bales.
THE AWARD FOR WORST IN LIVESTOCK HANDLING EQUIPMENT GOES TO: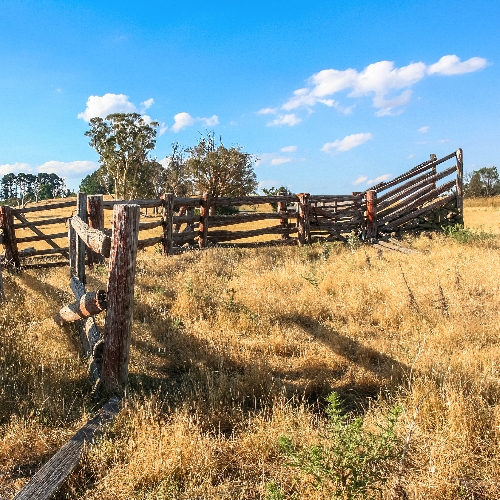 Champion: Do-It-Yourself Equipment
Do-it-yourself may be trending for home improvement projects, but it does not belong on a cattle operation. Injuries to cattle and handlers frequently occur with do-it-yourself equipment, and the cost of liability or cattle loss can quickly negate any savings you may have initially by creating your own handling equipment. There are new options out there that provide a safe way to manage your cattle at an accessible price point for any operation, so it really isn't worth the risk.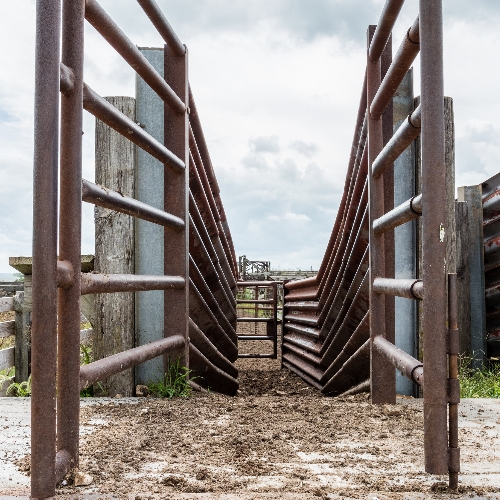 Reserve Champion: Round Bar Panels and Gates on Systems
Gates and panels are an important feature in a cattle handling system. They help separate cattle, keep handlers safe, and minimize stress and crowding. While these are an essential piece of your cattle working system, using panels with round bars can cause excess bruising when the cattle run up against them because it is a small contact point. Choose rectangular rails that minimize bruising because they provide a larger surface area upon contact, and are durable in high-pressure areas. Additionally, larger rails minimize the likelihood of cattle challenging them because they provide a larger visual barrier!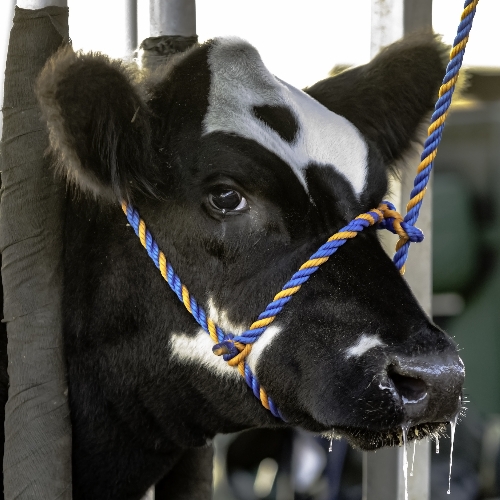 Honorable Mention: Inadequate Head Restraint
Cattle have excellent memories. Research shows that a bad experience in a chute or other livestock handling equipment situation influences how cattle behave and their stress level in similar situations for years to come. There are many options available for head restraints in chutes, however not all are created equally. Some options create panic in cattle, limit air supply, or are prone to causing accidents and injuries for cattle and handlers. Inadequate head restraint is similar to do-it-yourself equipment: not worth the risks involved.
THE AWARD FOR WEIRDEST IN LIVESTOCK HANDLING EQUIPMENT GOES TO: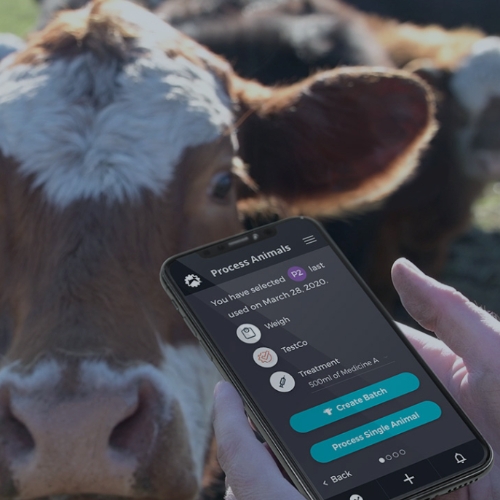 Champion: HerdDogg App
The HerdDogg App made it onto the list of weirdest livestock handling equipment, but we envision a day when it will be on the list of the best. The HerdDogg app is an ear tag that collects animal health information including weight, geographic location, illness, and fertility data. Dairy farmers have used Fitbit technology on their operations for many years and the HerdDogg provides beef producers with similar technology. We are watching to see how beef cattle producers integrate HerdDogg into their operations.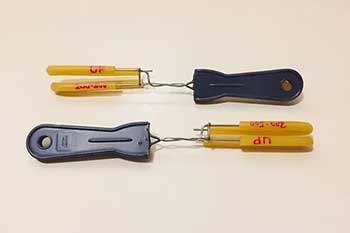 Reserve Champion: TestEStopper
Time spent castrating bulls can be dangerous and frustrating. The danger is in hovering around the back legs. Frustration arises when the bull retracts the testes and it is not possible to complete the banding or castration. TestEStopper Cutting & Banding Aid keeps cattle handlers safer and more efficient by allowing the handler to use two hands, increasing efficiency and safety. Again, we see promise with the technology, but need more field trials before it can move off the list of weirdest livestock handling equipment.
Running a cattle operation can be challenging, all-consuming, and incredibly rewarding. Your livestock handling equipment should make you more efficient while keeping cattle and handlers safe. There are many options available to help streamline the process. Quality livestock handling equipment can be the difference between some extra time with your family or a trip to the hospital. Incorporating even one change can be a catalyst for other positive changes on your operation.
Design Tips for Safer Cattle Handling Systems What Everyone Should Know About Low-Stress Cattle Handling
References
A Fitbit for Cows Boosts Ag Production
TestEStopperWorksaver: RBH-4500 Large Rectangular Bale Handler
Updated August 2020.
About the Author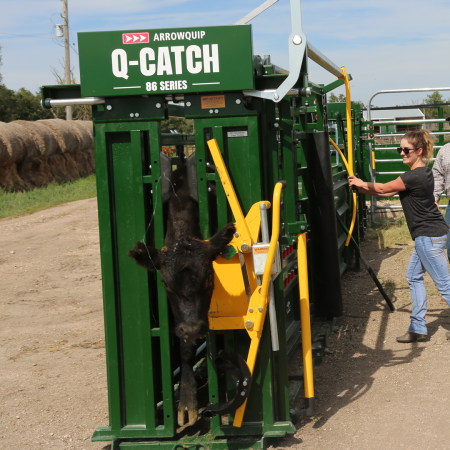 Dana Charban
As a small town girl from rural Manitoba, Dana Charban grew up around agriculture and farming her en...
More Information on Dana Charban
Email Dana Charban: