Top 10 Cattle Handling Trade Shows To Attend In 2019 | USA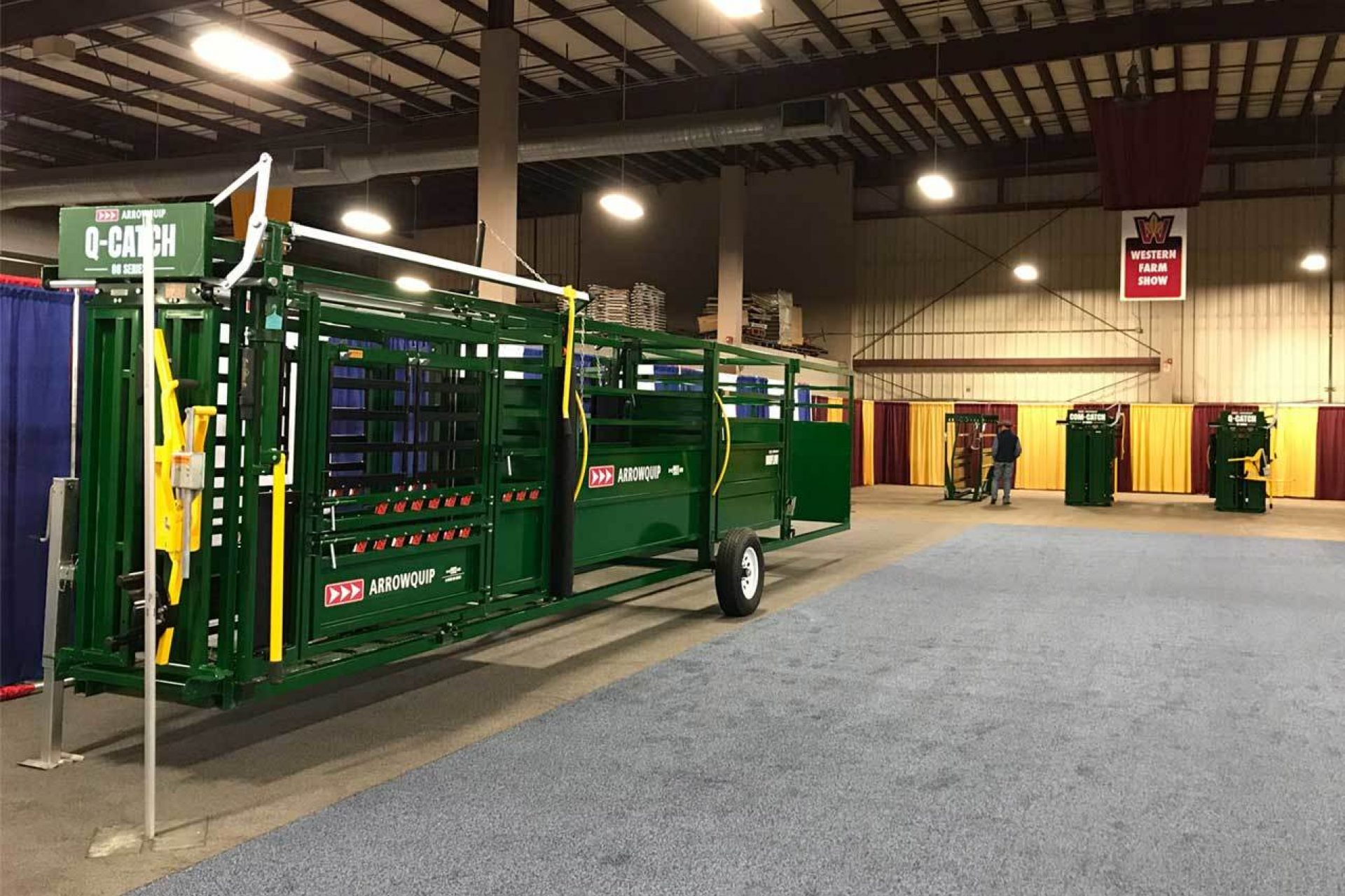 Our list of the Top 10 Trade Shows in the United States has been completely updated for 2019. This is a list of some of the biggest cattle equipment trade shows in the country where you will find an Arrowquip booth on site. Trust us, you don't want to miss these shows!
Top 10 Upcoming US Trade Shows
Cattle Raisers Convention and Expo
March 29 - 31, 2019 | San Antonio, TX
"The 2017 Cattle Raisers Convention and Expo brings the best education and information to cattle industry participants. The event is open to all ranchers, landowners and cattle industry participants. You're guaranteed to walk away with ideas and energy that will have a profound and profitable impact on your ranching operation.À
Minnesota Farmfest
August 6 - 8, 2019 | Redwood Falls, MN
"The Minnesota Farmfest show brings together farmers, agribusinesses, & political leaders to grow production, influence policy, and improve practices.À
Dakotafest
August 20 - 22, 2019 |Mitchell, SD
"Dakotafest is the premier ag event of the Northern Plains, bringing together forward thinking farmers & ranchers with top agribusinesses.À
Ag Progress Days
August 13 - 15, 2019 | Pennsylvania Furnace, PA
"Ag Progress Days at Penn State, held annually during three days in August, is Pennsylvania's largest outdoor agricultural exposition.À
Husker Harvest Days
September 10 - 12, 2019 | Grand Island, NB
"Celebrating its 40th year, the world's largest totally irrigated working farm show comes together once again in Grand Island, Nebraska. The show features the latest equipment, supplies and technologies available to today's producers.À
Farm Science Review
September 17 - 19, 2019 | Ohio State University Campus
"The Molly Caren Agricultural Center (MCAC) near London, Ohio is home to the Farm Science Review and attracts upwards of 140,000 visitors from all over the United States and Canada, who come for three days to peruse 4,000 product lines from 600 commercial exhibitors, and learn the latest in agricultural production.À
Ozark Fall Farmfest
October 4 - 6, 2019 | Springfield, MO
"Held annually at the Ozark Empire Fairgrounds in Springfield, Missouri. Sponsored by Farm Talk Newspaper and Ozark Empire Fair.À
Sunbelt Ag Expo
October 15 - 17, 2019 | Moultrie, GA
"The Sunbelt Ag Expo is an agricultural-based trade show held at Spence Field in Moultrie, Ga. Known as "North America's Premier Farm Show®À the annual event has more than 1200 exhibitors showcasing the latest in farming technology. Whether you are a large acreage production farmer or a weekend lifestyle farmer the Expo is an event you don't want to miss.À
Amarillo Farm and Ranch Show
December 3 - 5, 2019 | Amarillo, TX
"Amarillo Farm & Ranch Show is an annual indoor farm show that features close to 400 exhibitors and 20,000 attendees visiting throughout the three days. A small donation to the local FFA Chapter is requested in lieu of an admission fee.À
Tulsa Farm Show
December 6 - 8, 2019 | Tulsa, OK
"As Oklahoma's largest indoor farm show with over 400,000 square feet of exhibits, the Tulsa Farm Show at Tulsa Expo Square is a great end-of-year opportunity to view all the latest in agricultural and ranching equipment.À
If you're looking for other trade shows where you can find an Arrowquip booth, visit our Trade Shows List!