5 Books About Cattle Handling You Need to Read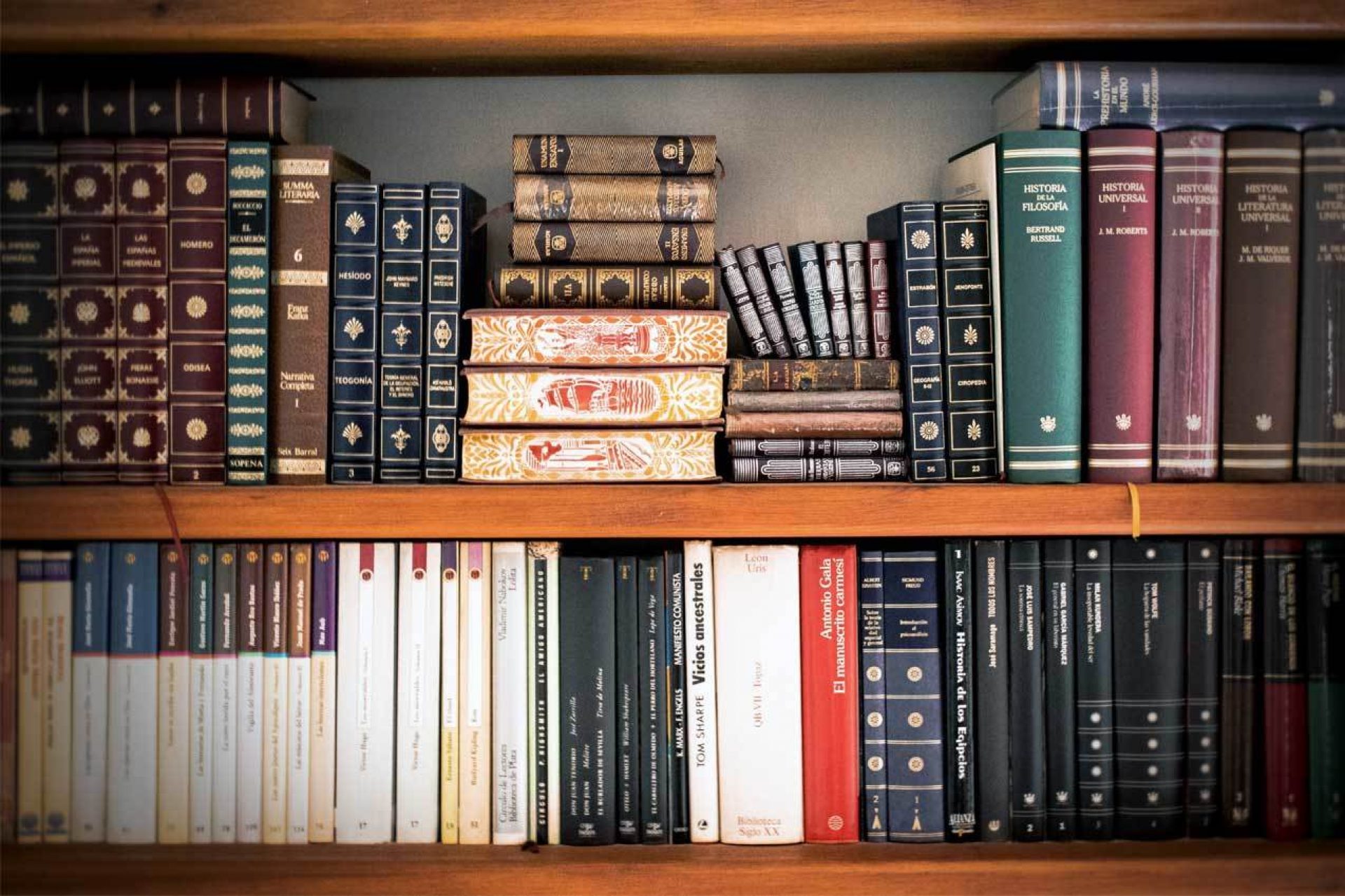 Jiddu Krishnamurti stated, "There is no end to education. It is not that you read a book, pass an examination, and finish with education. The whole of life, from the moment you are born to the moment you die, is a process of learning.À
Research never stops in the livestock handling industry. We are constantly learning more about animal behavior and ways to lower stress when handling them. Experience is a great teacher, but books are a good way to educate ourselves on proper cattle handling. For those who would like to find out more information on livestock handling, here's our list of the Top 5 Cattle Handling Books.
1. Livestock Handling and Transport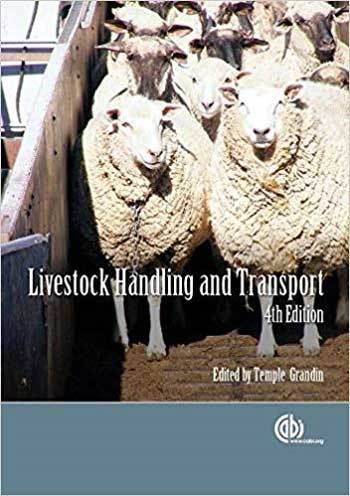 Edited by Temple Grandin
Published in 2007, 4th edition
Available for online purchase here
Known as a renowned animal behavior expert and consultant, Dr. Temple Grandin is a household name in the livestock industry. This book is a practical guide that integrates research and industry literature for multiple species and geographic locations. Additionally, Livestock Handling and Transport is used as a reference for university animal science courses. Since this book was published in 2007, we highly recommend reading the 3rd or 4th edition.
2. Humane Livestock Handling: Understanding livestock behavior and building facilities for healthier animals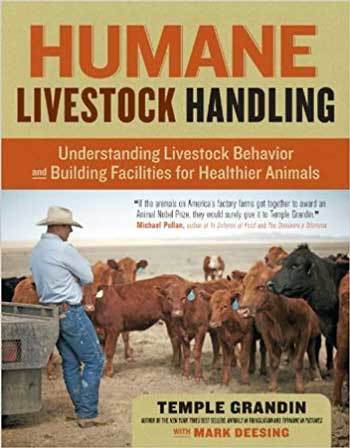 By Temple Grandin
Published in 2008
Available for online purchase here
Although this book is more than a decade old, the points Dr. Temple Grandin makes are still relevant today. Humane Livestock Handling offers handling tips that can be incorporated into your day-to-day operation to improve your practices and profitability. The book includes construction plans for your facility and low-stress handling practices. Whether you have a pasture, paddock, or feedlot, there are tips in this book to improve your operation.
3. Storey's Guide to Raising Beef Cattle, 4th Edition: Health, Handling, Breeding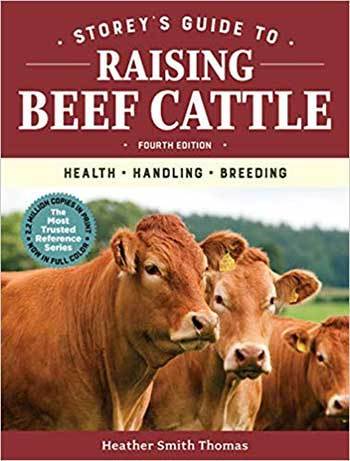 By Heather Smith Thomas
Published in November 2018
Available for online purchase here

This book is appropriate for cattle handlers at any level, from a small backyard herd to a full ranch. Heather Smith Thomas is a cattle rancher and draws on her years of experience and industry knowledge to cover all topics, including cattle handling. Although this book is more of a guide for beginners, it is always good to update your cattle handling techniques by reading relatively new books or their latest editions. Aside from being available in paperback and hardcover, Storey's Guide to Raising Beef Cattle is also accessible as an E-book.
4. Moving À˜Em: A Guide to Low Stress Animal Handling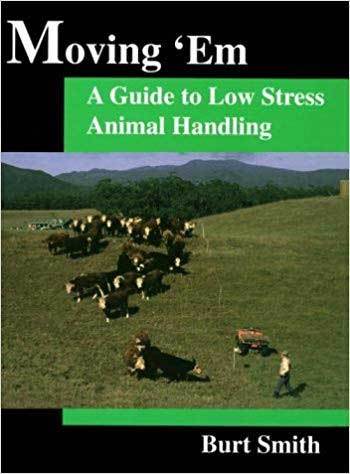 By Burt Smith
Published in 1998
Available for online purchase here
This book offers techniques for moving herds or individual animals from one location to another in a calm and efficient manner. Burt Smith is also a PhD with years of experience in the industry, and many ranchers consider this book the prime source for information on moving cattle.
5. Dancing With Cows: A Basis for Handling Cattle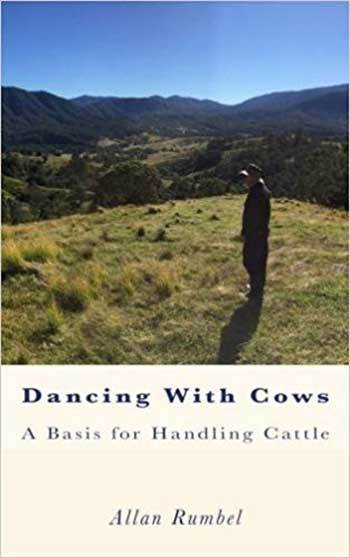 By Allan Rumbel
Self-published in 2016
Available for online purchase here
Allan Rumbel is an Australian rancher who has been around cattle all his life. Despite the skepticism around self-published books, Dancing With Cows is a short, easy read that will have you thinking more about the subtleties and complexities of working cattle. Offering philosophical insight at a reasonable price, this book urges the reader to analyze cattle handling at a deeper level.
All the books mentioned above are available for online purchase, but you can also consider borrowing from the local library or university if they have a copy. If you only read one, make it Humane Livestock Handling by Temple Grandin. It is an insightful and easy read filled with practices you can immediately put into place on your cattle operation.

We highly recommend convincing your fellow cattle handlers to read and exchange books with you. By starting a conversation and finding out the different points that resonated with each person, you will be able to learn from one another.
Learning is a process, and we can all grow together. Not only will we grow as individuals, but also our cattle operations will grow and improve through better handling practices, content animals, and increased profitability. Happy reading!
Looking for a lighter read? Check out our blog section for a wide variety of topics related to all things cattle.
Livestock Handling
Cattle Equipment
Animal Science
Cattle Ranching
Cattle Research