10 Tips to Maximize Your Profit Raising Beef Cattle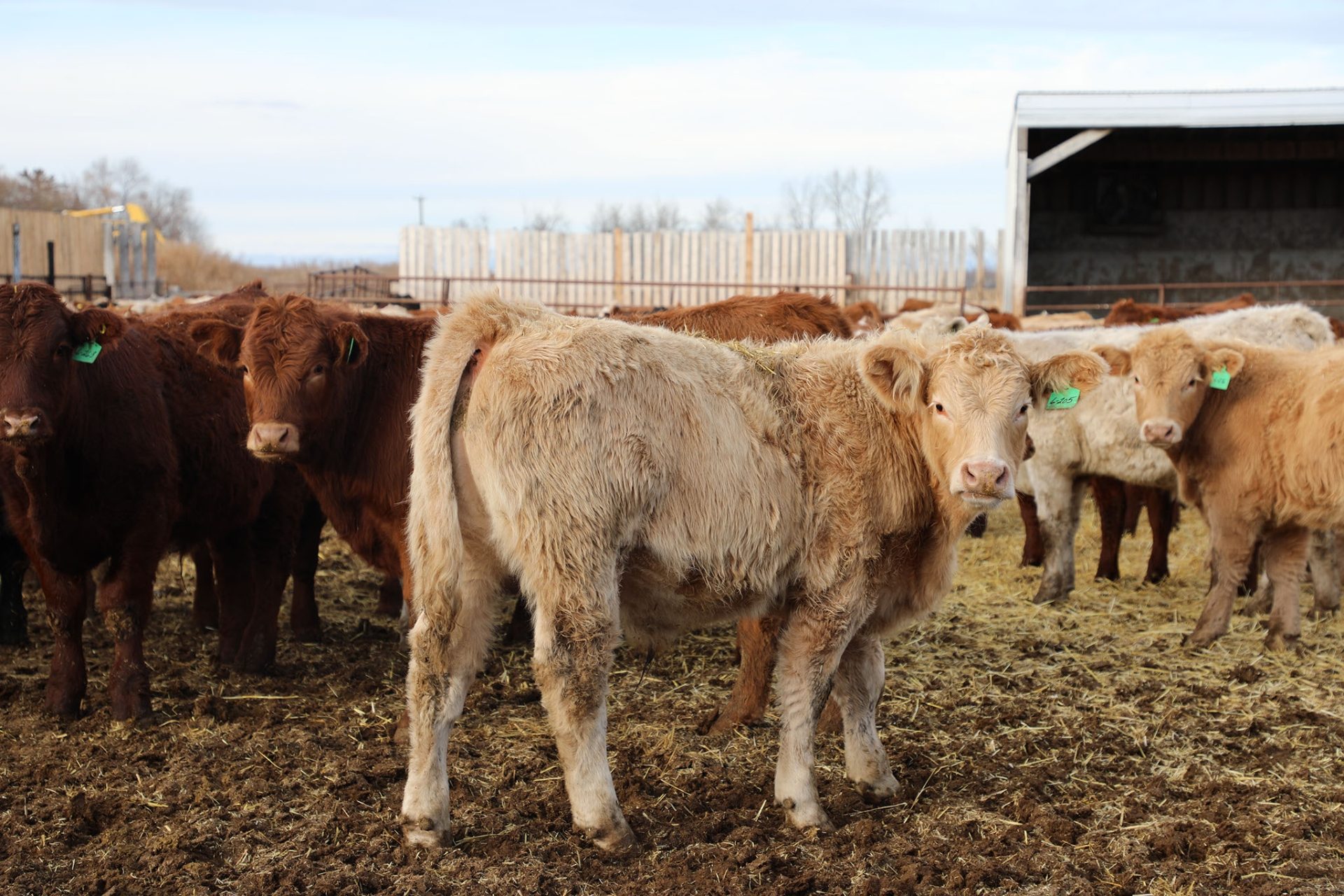 Raising beef cattle for profit can be challenging. However, for producers who are willing to adapt to the rapid changes and ups and downs that come in this industry, you can find the recipe for great success. Not sure where to begin? We've got 10 Tips that can help you raise beef cattle for profit, whether you're an experienced producer or just getting started.
10 THINGS TO CONSIDER WHEN RAISING CATTLE FOR PROFIT
With so many moving parts in a cattle business, it may feel like planning isn't a worthwhile investment of your time. However, having a proper strategy that incorporates flexibility to adapt to changes as they come can increase your profits. Having a resourceful plan to care for your most important asset - your cattle - can help your business thrive.
Here are our 10 tips to maximize your profit raising beef cattle. Every operation is different, so it is important to evaluate each strategy and determine which are the right fit for you. Ready to start ranching for profit? Here are ten strategies to consider:
Choose the right cattle breed
Care for Your Land and Forage
Protect and prioritize animal health
Maintain and manage your facilities
Embrace the lifestyle of raising beef cattle
Enhance your marketing skills
Improve business operations and management
Develop your financial plan
Add a contingency plan
Become a lifelong learner
We have assembled some helpful pro tips to help support you in raising beef cattle for profit À" and hopefully help you avoid some mistakes along the way! If we missed any must-know tips, be sure to add them in the comments below.
1. Choose the Right Cattle Breed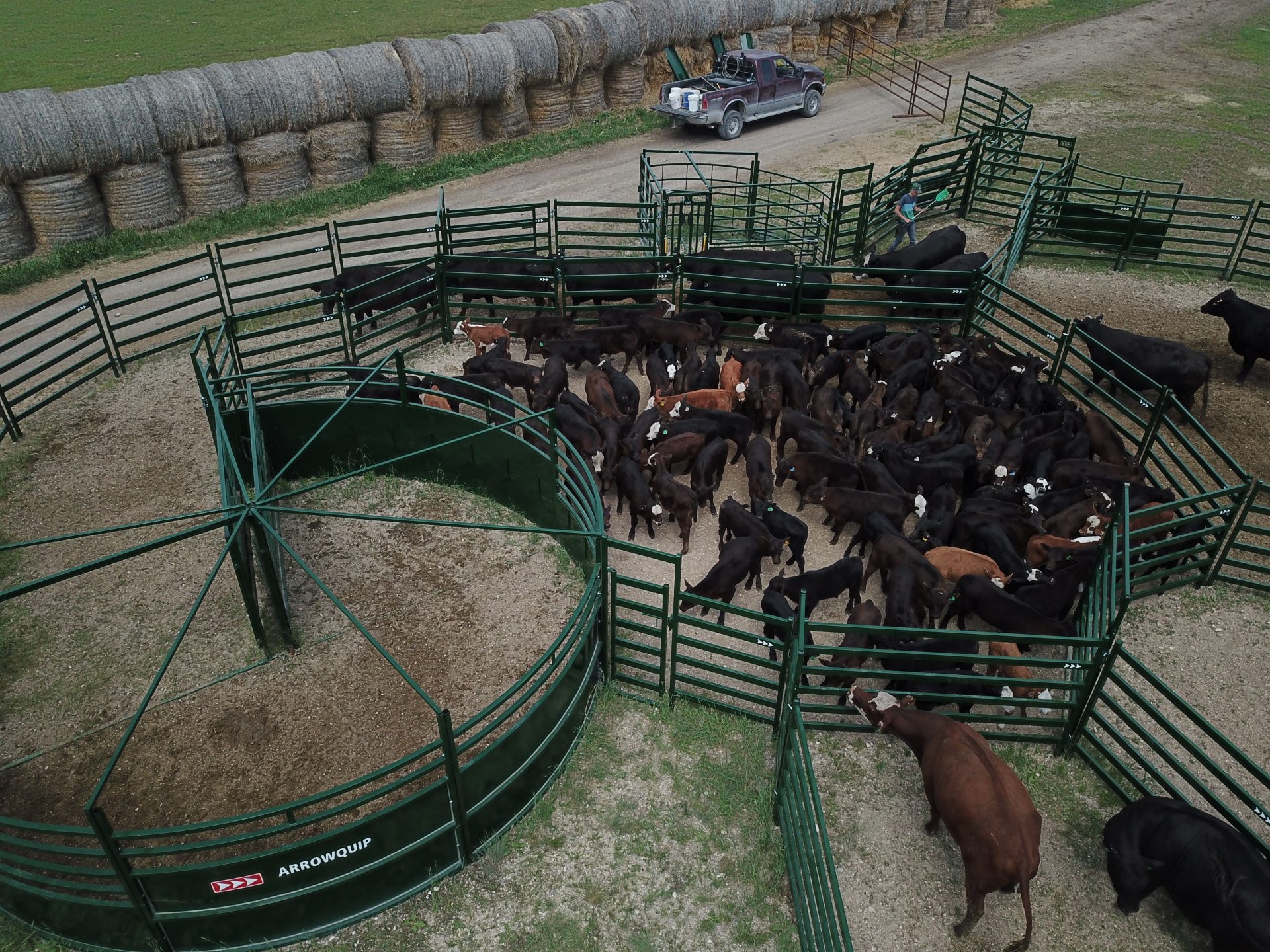 Choosing a breed of beef cattle goes beyond selecting the ones that sell for the most.
Evaluate your cattle breed against your climate.

Different types of cows will do better in different climates. Even operations residing in the same area can experience differences in microclimates where pockets of rain or dust storms may be more frequent than what your neighbors get.
Choose cattle based on their breed and the weather conditions they are capable of withstanding.

If your region experiences cold, bitter conditions in the winter, then add a breed like the Scotch Highland or Galloway that are accustomed to surviving and foraging during coarse winters.
In moderate and hot climates, the American Criollo breeds, Senepol, Ankole-Watusi, Sanga and any Zebu breed cattle will excel.
Consider crossbreeding and raising several different types of cows as a diversification method. Breeds like Dexter, Welsh Black and Normande are bred to be smaller, more manageable cattle breeds.

Consider current and future market trends to maximize your profit raising beef cattle.

One of the best ways to select your breed is to explore your local market trends. Other ranchers and local industry professionals can give specific insight into the needs of your market. Understanding the market is essential in ranching for profit.
By researching your local area's current cattle supply and ongoing industry trends, you can determine the best opportunity in growing or changing your cattle breed for your climate and your goals, and you will be more viable in the market.

Evaluate and optimize your breeding system.

Select the best bull for the cow that will produce the highest quality calf for your market.
Consider different breeding technologies available and the costs associated with each. With that information in mind, make an informed decision about breeding for your business.
The successful cattle raisers [are] the top forage growers. Thus my tip would be: Follow a practical rotational or management intensive grazing system.

– Eldon Cole, University of Missouri Extension Livestock Specialist
2. Care for Your Land and Forage
Once you have evaluated your cattle breed, assess your land and forage needs for the livestock you are raising. Consider forage production amounts, soil quality, and feed management systems.
The amount of forage your land produces should be sufficient to sustain your livestock. Different types of cows consume more forage.

This is where your breed evaluation may influence other decisions. Dexters or Normandes may be a better choice if you have limited land or forage production capabilities.
The weather and gestation will affect forage needs. Budget for forage purchases if needed and understand how these costs influence your profit margins.

The land management system you use will enhance forage production.

Pasture grazing techniques can improve forage quality and production.
Use soil tests to help determine if there are amendments that would improve forage production and reduce expenses.
Integrate all aspects of your land and forage management into a feed management system for optimal nutrition levels in cattle.
3. Protect and Prioritize Animal Health
Good nutrition is the foundation for healthy and productive cattle, however other health factors must be addressed. Injuries, illness and poor health can be costly in a cattle business. Prevention is the best solution. Include your veterinarian in planning and strategy sessions, keep cattle vaccinations up to date, and immediately treat injuries and diseases.

Vaccinating cattle is a good health and business practice. Your veterinarian can recommend vaccines needed based on disease risk and cattle life stage. Early treatment of illness and disease can reduce overall costs, whether that is by minimizing disease spread of increasing finishing weights in cattle.
While there is an expense and a time commitment creating and implementing a solid preconditioning and/or arrival program, it's the best way to accomplish your herd health goals.

– Jake Geis, thecowdocs.com
4. Maintain and Manage Your Facilities
Maintaining and managing your facilities improves your success raising beef cattle. Good cattle management facilities are an investment in the success of your operation because they can improve efficiency, support safe cattle handling practices, and keep cattle stress low (which improves health!).
Cattle handling systems should protect the animal and handlers and keep both safe. Fences, chutes, holding pens, and barns should all be evaluated regularly, with regular maintenance and cleaning plans established. Placing cattle handling systems near access to water and electricity is one way to increase your efficiency. Investing in the upkeep and improvement of your facilities can quickly pay off in reduced labor cost, time saved, and better cattle gains due to reduced stress.
5. Embrace the Lifestyle of Raising Beef Cattle
Cattle ranching is not just a way to make a living À" it's a way of life!

– Debbie Lyons-Blythe, kidscowsandgrass.com
Raising beef cattle is a lifestyle, whether you're doing it full-time or on top of your 9-5. It is challenging, and an incredibly rewarding profession that can be financially lucrative when you have a good strategy in place. The commitment to raising beef cattle far exceeds a traditional full-time job, and so do the rewards and satisfaction level.
There are many ways that you can decrease stress and truly embrace the lifestyle. These include proactively managing and maintaining your facilities, acclimating cattle to your handling system, and raising different breeds to diversify your business.
6. Enhance Your Marketing Skills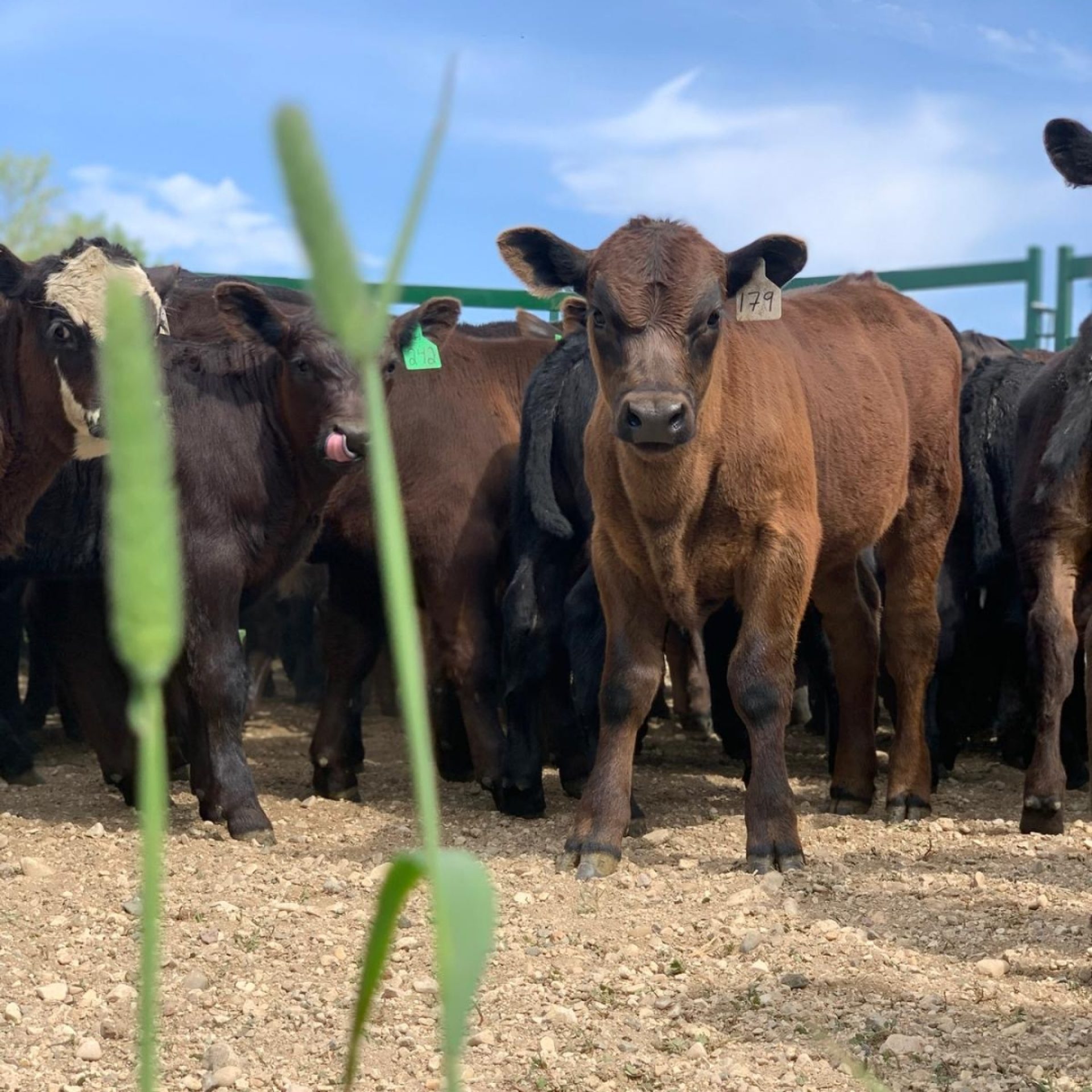 Strategic marketing plans create thriving cattle production businesses. Consider adjusting your existing marketing plan (or creating one if you haven't done so yet), increasing your network, finding new ways to protect your business reputation, and using your story in your marketing.

If you're not familiar with putting a marketing plan together, your marketing plan should consist of deliberate activities and strategies used to promote your product. Often, it will also include your pricing and information about your sales channels. You should schedule regular reviews of your pricing, and sales channels to ensure that your operation is remaining profitable, and make changes as needed.
Networking allows you to make new connections that can lead to marketplace advantages. It is also a good idea to develop strategic partnerships with other cattle operations and related businesses. Always protect your personal and professional reputation.
Another opportunity that is not considered often enough is to leverage your story in your marketing, it differentiates you from competitors and helps develop your personal brand and reputation. Ranching for profit can be a challenge. Marketing skills can separate a profitable ranch from a struggling one.
7. Improve Business Operations and Management
Business operations and management skills are essential for any cattle producer. Farming is a complex system that involves many components that are interconnected, therefore improving efficiency, and maximizing your resources helps produce the best possible product. Complete evaluations and analyses regularly, so you can ensure you are on the right path with your operation.
Through ongoing analysis and evaluations, you will see the strengths and weaknesses of your ranch emerge, and will see opportunities to areas for improvement. Use these evaluations as a baseline to make informed decisions that can yield greater profits!
The best tip I have for anyone raising cattle is to never be shy about telling your personal production story, every opportunity you get!

– Bridget Bingham, Executive Director, PA Beef Council
8. Develop Your Financial Plan
In any business, a strong financial plan is critical to ensure profitability. A financial plan can cover many aspects of your operation, including day-to-day business expenses and revenues, planning for financial challenges, and reinvesting back into the business. Financial plans for raising beef cattle should include budgets, tax records, insurance, and a business reinvestment strategy.
Budgets are living documents and need to be evaluated and adjusted regularly. Include your utilities, feed, facilities, labor, equipment, operating, marketing, fertilizer, and any other associated costs in your budget. Use income projections to make financial and operation decisions, and ensure that your budget is on track. Document expenses and revenues and maintain these records for tax purposes. Seek tax incentives and grant programs on the state and federal level that can increase profits and help you invest in upgrades to equipment.

Insurance protects your cattle operation from the unexpected situations that may arise in your business. Your insurance should be sufficient to cover the land, facilities, cattle, and people on the operation. Get several quotes and evaluate your coverage regularly to ensure you are well protected in the event of an unforeseen situation.

Business profits can be reinvested to grow and expand your cattle operation. This includes equipment and facility upgrades or updates, increasing your herd size, diversifying the operation, or investing in more land. Plan for financial investments ahead of time by deciding where money is best spent to further expand profits.
A ranch is a highly complicated and interrelated system, where one management decision affects many other areas of the ranch, sometimes with unintended consequences.

– Burt Rutherford, Senior Editor, BEEF Magazine
9. Add a Contingency Plan
Contingency planning, like financial planning, is a good business practice! A contingency plan should consider who will take over if you are unable to manage the operation, financial resources for unforeseen circumstances, and strategies for addressing hardships.
Develop a plan for operation management if an unforeseen incident occurs. Perhaps you have a spouse, children or other family members who can assist in keeping the operation up and running if needed. If not, make arrangements with neighbors or other producers to support each other in these types of situations.
Many challenges cause financial stress. Plan ahead to avoid these scenarios and maintain a cash reserve for emergency expenses. Contingency plans should also consider market fluctuations and include plans to address animal disease or injury.
10. Become a Lifelong Learner
Continuous learning is a key to sustained success in raising beef cattle. The cattle industry is constantly changing, improving and looking for ways to become more cost effective while still providing high-quality products. Your ability to stay informed and continue learning and implementing best practices ensures a thriving business.
Mentors and a network of cattle producers can keep you informed and help troubleshoot challenges that arise. Trade journals, websites, newsletters, podcasts, and YouTube videos are another source of information. Subscribe to learn about different cattle breeds, farming techniques, operational and management practices, marketing ideas and more. When the information comes directly to you, it is easier to stay in the habit of continuous learning.

Agricultural university programs are an excellent source of information and provide unbiased, and research-based solutions. Many offer specialists, programs, and publications to enhance your business.
THE BUSINESS OF RAISING BEEF CATTLE FOR PROFIT
Every business can improve and increase their profitability. Apply these tips and strategies to your operation in the areas that fit. As a business owner, you should feel confident in your ability to select the best breed possible for your local market in order to meet supply and demand.
These insights can be seen in action with Mike and Erin Galloway of Our Wyoming Life in Gillette, Wyoming at their YouTube channel. Mike discusses the cost of ranching in 2020 and raising beef cattle for profit. He recommends action steps cattle producers can take to improve profits.
Maintain economic viability through marketing and management best practices. Builds your business by consistently delivering high-quality products. Ranching for profit is an attainable goal for any operation.
Having solid financial plans, solutions to potential challenges, different types of cows, and growth strategies allow sustained success. Ultimately, maximizing your profit raising beef cattle is not about one big decision. It is a series of strategies and small decisions that create successful operations.
Visit our blog for additional information and resources for cattle operations.
About the Author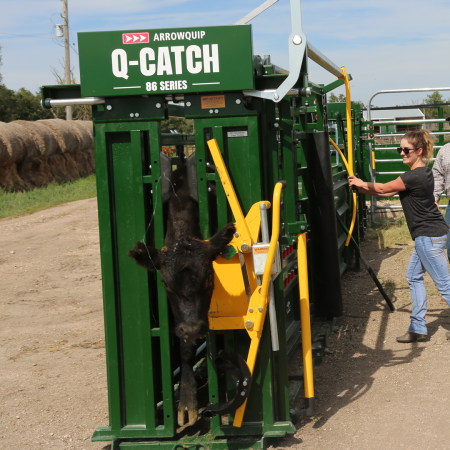 Dana Charban
As a small town girl from rural Manitoba, Dana Charban grew up around agriculture and farming her en...
More Information on Dana Charban
Email Dana Charban: