Portable Cattle Handling System Innovations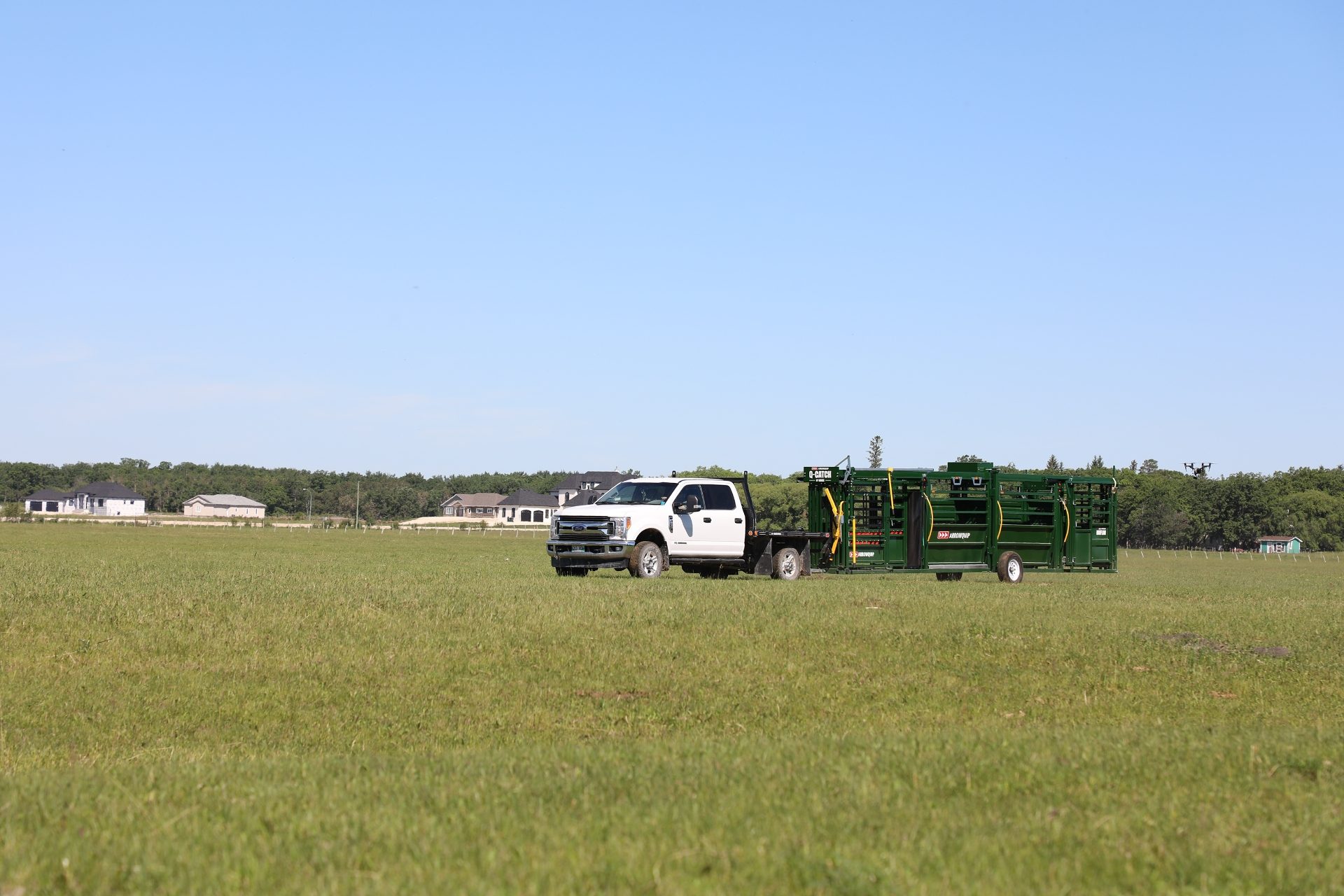 For operation with cattle in multiple locations, it's not always practical or economical to have several cattle handling systems. Portable cattle handling systems are ideal when there is a sizable distance between groups of cattle, as they allow you to transport your equipment between locations by connecting them to your pickup.
Choosing the right portable cattle handling system for your operation can seem like a daunting task. However, there are a few features that portable cattle handling systems should have, and you'll need to consider the pros and cons of every system before choosing one for your operation.
Portable cattle handling systems offer some benefits when compared to traditional and stationary cattle handling systems. These benefits include:
Cost-effective when compared to purchasing multiple stationary systems
Easy to move between locations
Option to rent out equipment to make a profit or pay off your investment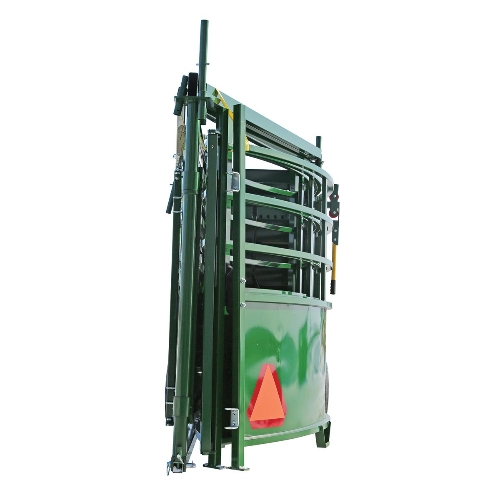 Low stress handling and portability are the two most important aspects of any portable cattle handling system. Features that can drastically improve the efficiency of your operation include rubber floors for cattle comfort in the chute, a compact towing kit design, and powered jacks to lift and lower the unit without manual effort.
A portable system can easily and safely be transported between locations where cattle are kept, and can be set up in any field to manage livestock. Additionally, if you have multiple sets of pens, it allows you to take your core working equipment and use your favorite equipment at every location. Portable cattle handling systems should have a heavy-duty frame made with high-quality steel. Lower quality steel and tubing will not stand up to the wear and tear of transportation and cattle being worked.
What makes a portable cattle handling system "truly portableÀ?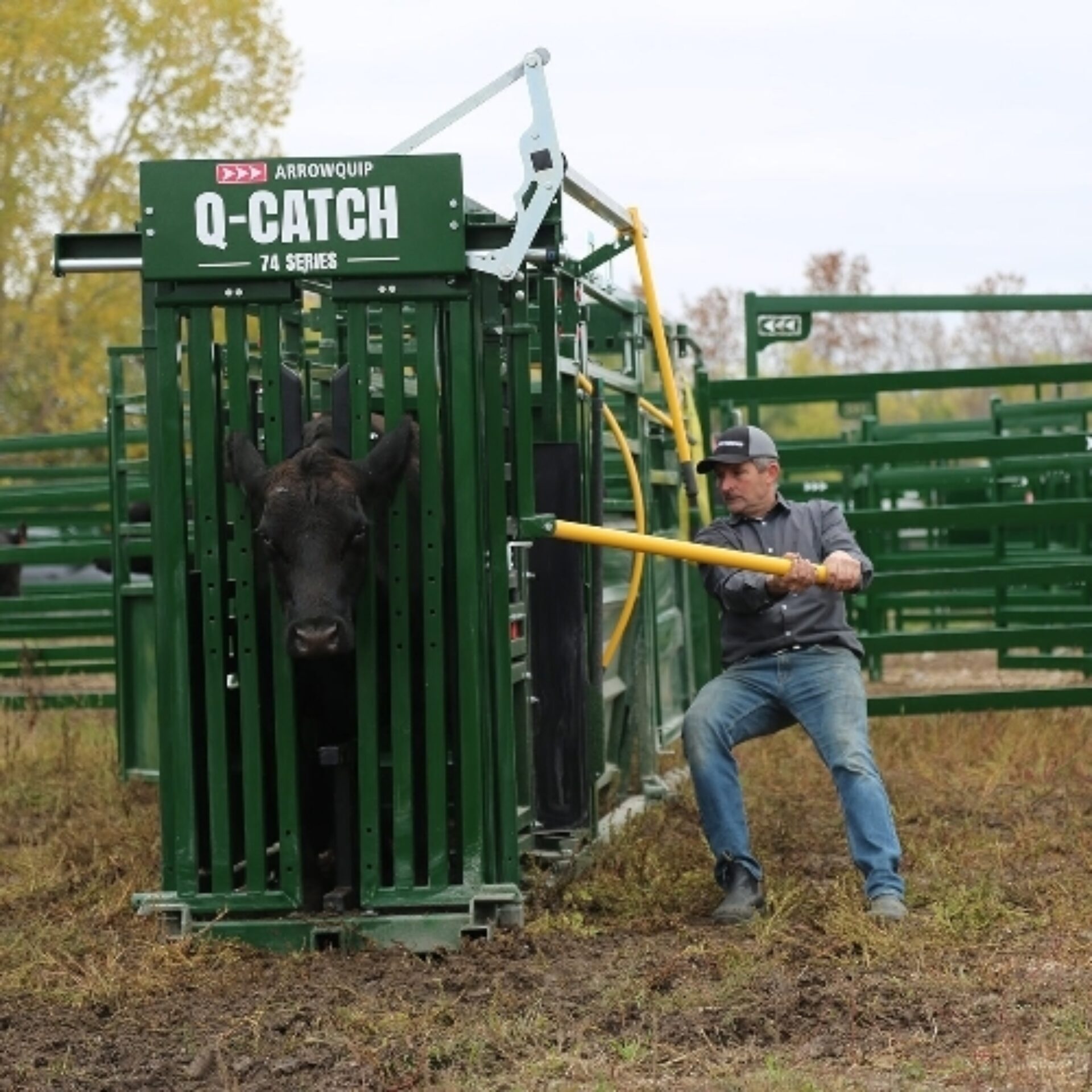 Compact Towing

New and improved tub measures just 44" wide when folded for towing
The New Q-Catch 87 Series and Q-Power 107 Series full handling systems with 18' alleys are the same length as our Q-Catch 86 Series Portable Chute, 8' Alley & Tub was
Reinforced hitch that provides a smoother towing experience and minimizes bouncing
Adjustable hitch that can work with any size truck
Efficient Jacks
If you have ever worked with a portable cattle handling system, you know the pain of lifting and lowering a unit with manual jacks
Look for a unit with electric or hydraulically powered jacks
This option may cost more up front, but will save you time (and save your back!) in the long run
Proper Cattle Handling Components
Just because you are looking for portable equipment does not mean you have to settle for less features, or inadequate ones
Portability and proper cattle handling should go hand in hand when designing portable handling equipment
Look for a portable cattle chute designed for low stress cattle handling

Ensure the equipment you are choosing does not sacrifice quality for the sake of portability#asset:87523:url

Portable Cattle Handling System Options
Chute, Alley & Crowding Tub
This portable squeeze chute is our base model, featuring a crowding tub and 8' alley paired with our Q-Catch 74 Series squeeze chute. Our unique collapsible tub design makes the equipment shorter, so it is far easier to tow than the competition.
Learn more about the Q-Catch 74 Series Chute, Alley & Crowding Tub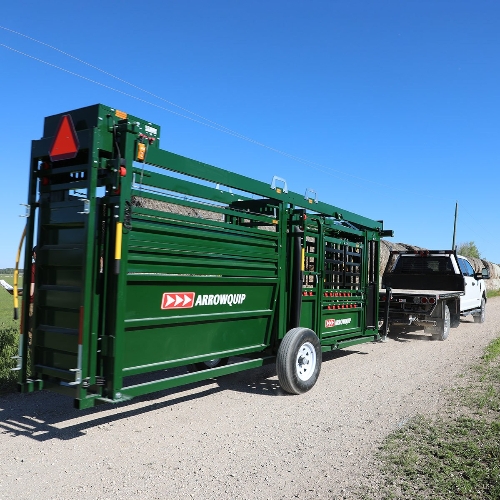 Cattle Chute & Alley

If you have partial systems in multiple locations, a chute and alley duo is perfect for you. Choose from manual or hydraulic operation to
Learn more about the:
Q-Catch 87 Series Chute & Alley Q-Power 107 Series Hydraulic Chute & Alley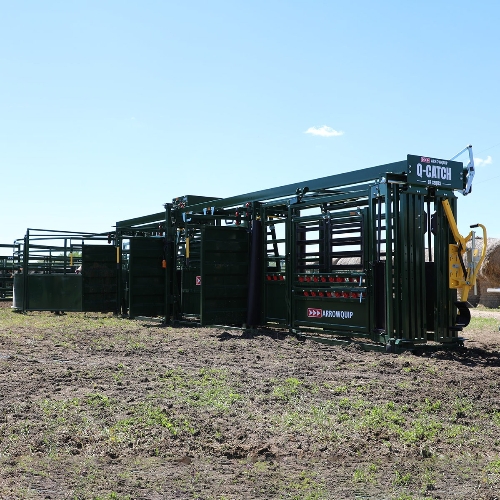 Full Portable Cattle Handling Systems
If you're looking for equipment designed to do it all in multiple pastures, the full portable cattle handling system is perfect for you. Available with an 18' or 8' alley and crowding tub or BudFlow, depending on your preferences.
Learn more about the:
Q-Catch 87 Series Chute, Alley & Tub
Q-Power 107 Series Hydraulic Chute, Alley & Tub
16' Cattle Alley & Tub
If you don't need the cattle chute, consider the cattle alley and tub. This duo provides adequate alley space to work your cattle properly anywhere you take it.
Learn More about the Portable Alley & Tub
Still not chute what is the right option for you? This blog can help!

Looking for panels to connect to your portable?
What portable is right for you?
Updated March 2023.
About the Author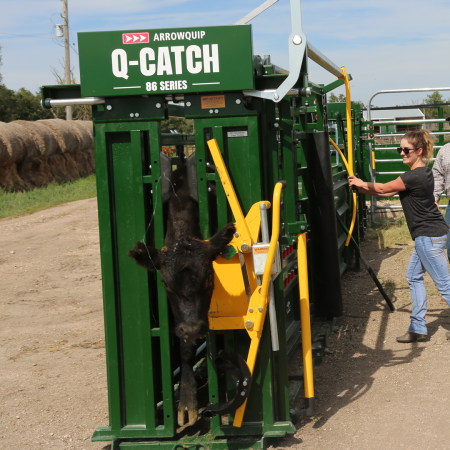 Dana Charban
As a small town girl from rural Manitoba, Dana Charban grew up around agriculture and farming her en...
More Information on Dana Charban
Email Dana Charban: