How much does a hydraulic chute cost? | Ways to Find A Cost-Effective Option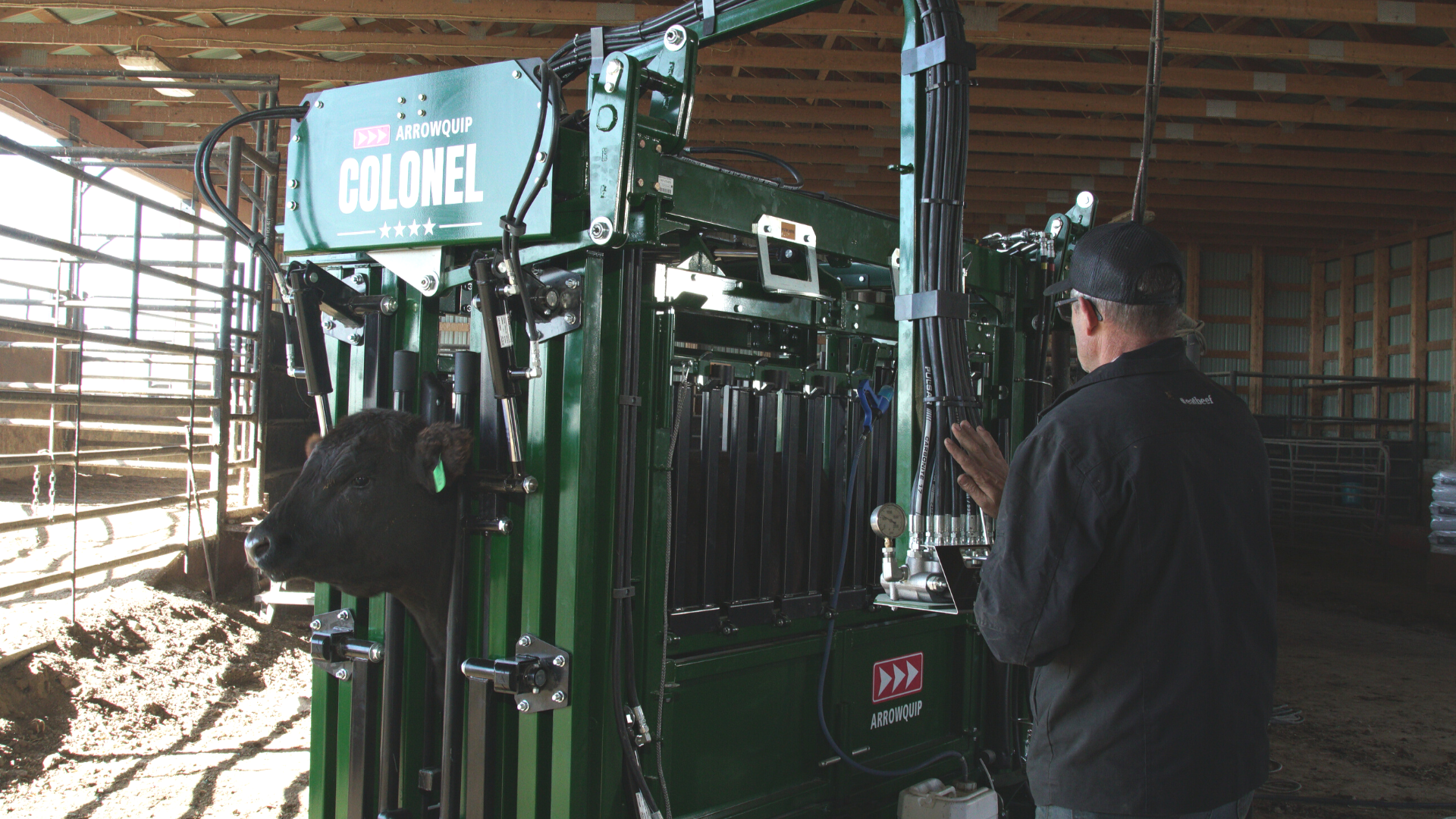 Few can argue with the benefits of a hydraulic chute for your operation (though according to our sources, our Q-Catch line can beat out many hydraulic chutes on the market for efficiency!). But when it comes to buying a hydraulic, there are more questions to answer than "How much does a hydraulic chute cost?À
It is important to look at the value of your chute not only in the short term with the hydraulic cattle chute prices, but also look to other features to help you choose the right fit for longevity, durability, and warranty to ensure your investment will last your operation for years to come.
Here are a few ways you can help narrow down the options available to you to choose the right chute for your needs.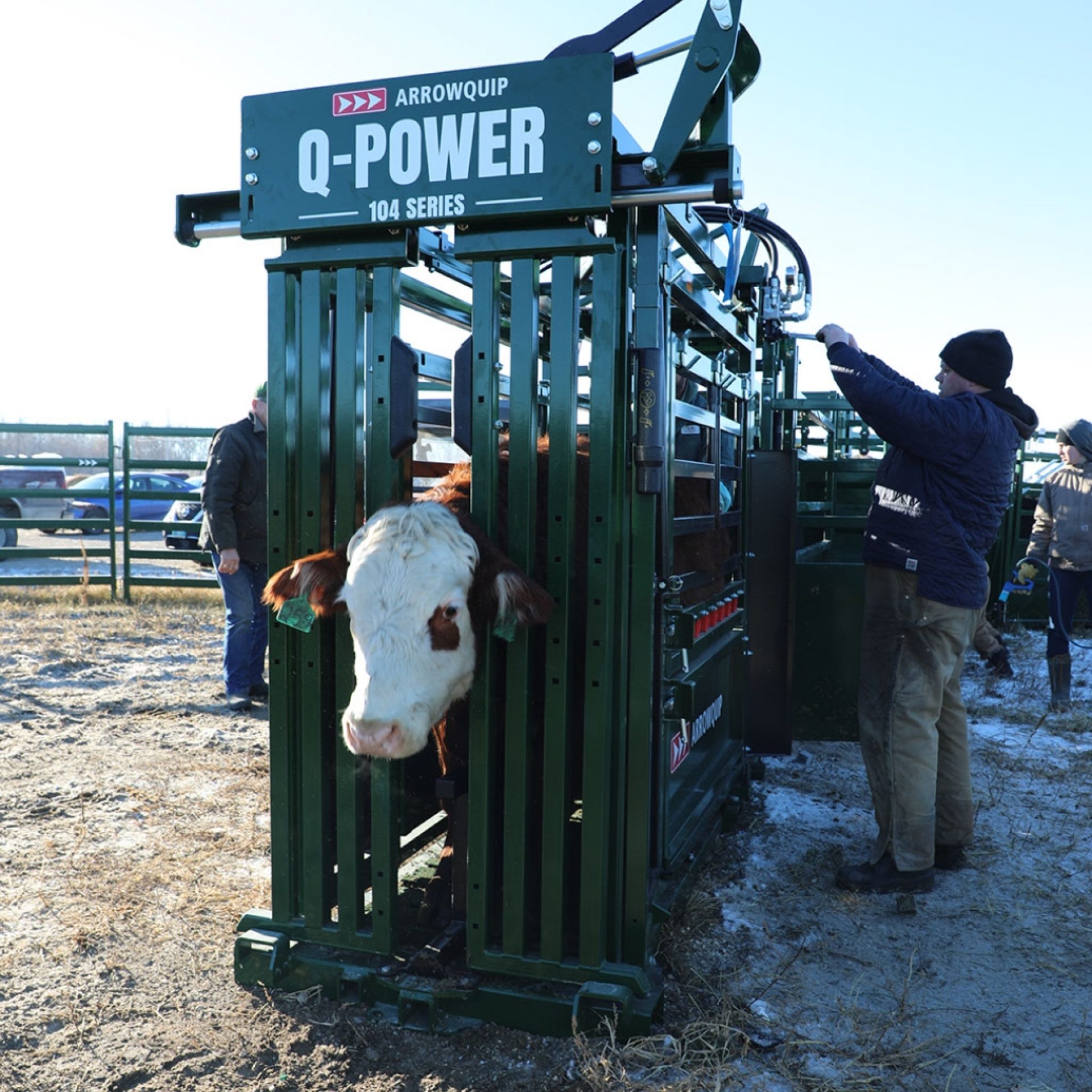 1. Cattle Chute Warranty
The warranty is one of the most critical elements of the cost of a chute. Choosing a chute with a limited, 1-year warranty may not seem like a big deal, but is important to choose equipment from a manufacturer that stands behind their products and is willing to go the extra mile with their Customer Service to back their product.
When looking at warranty, do not be fooled. The fine print often reveals limited warranty on hydraulic components, but longer timelines on the construction of the chute itself. The hydraulic components are the most important element that set your chute apart. It is important to choose a manufacturer that stands behind their equipment with confidence to give you the best life of your equipment, and provide the support you deserve if something goes wrong.
2. Quality Components and Parts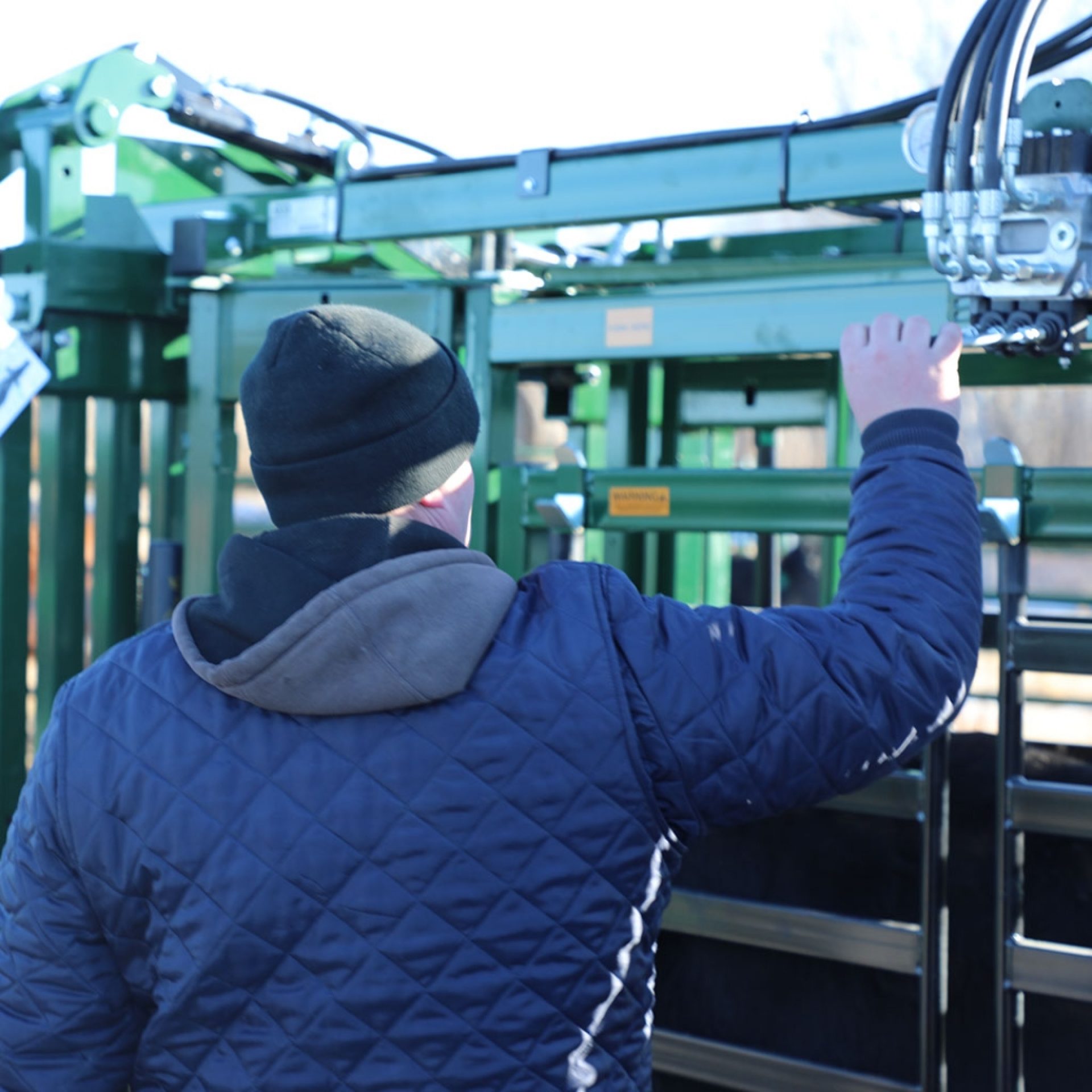 The dangers of cheap cattle chutes aren't as well documented as they should be, but all it takes is one unfortunate accident to bankrupt an operation. The quality of the components and parts that are used to create a reliable hydraulic chute are incredibly important, especially when you are working with less experienced handlers or rowdy livestock who come into the chute hot.
The quality components you should look for on a hydraulic vary greatly from those you may look for on a manual squeeze chute. While there are some similarities - such as the grade of steel, gauge of metal, and weld strength - there are a lot more elements on a hydraulic chute that can wreak havoc on the efficiency and productivity of your ranch.
Look for first-grade steel, quality hydraulic components sourced from countries like Italy, and quality craftsmanship to ensure the chute you are purchasing will last for years to come.
3. Hydraulic pump options and flexibility
The pump you hook your hydraulic chute up to can make or break the way your chute works once you get it in the field. A high-quality pump that provides the right amount of power for your cattle chute is essential to make sure your chute functions properly and will help to ensure the longevity of your equipment.
In addition, having the flexibility to choose a power pack that suits your needs. Whether you're seeking a gas power pack, electric power pack, or tractor hook-up to connect your chute to other hydraulic equipment, it is important to research the right power pack for the needs of your operation. Consider investing in more than one power pack if you work cattle in multiple areas regularly, or a tractor hook-up if you often work cattle in the field with a portable corral.
Regardless of what style of power pack you choose, make sure you complete the required maintenance regularly and change the hydraulic fluid every 6 months for proper power and to prevent irreversible damage to the hydraulic lines.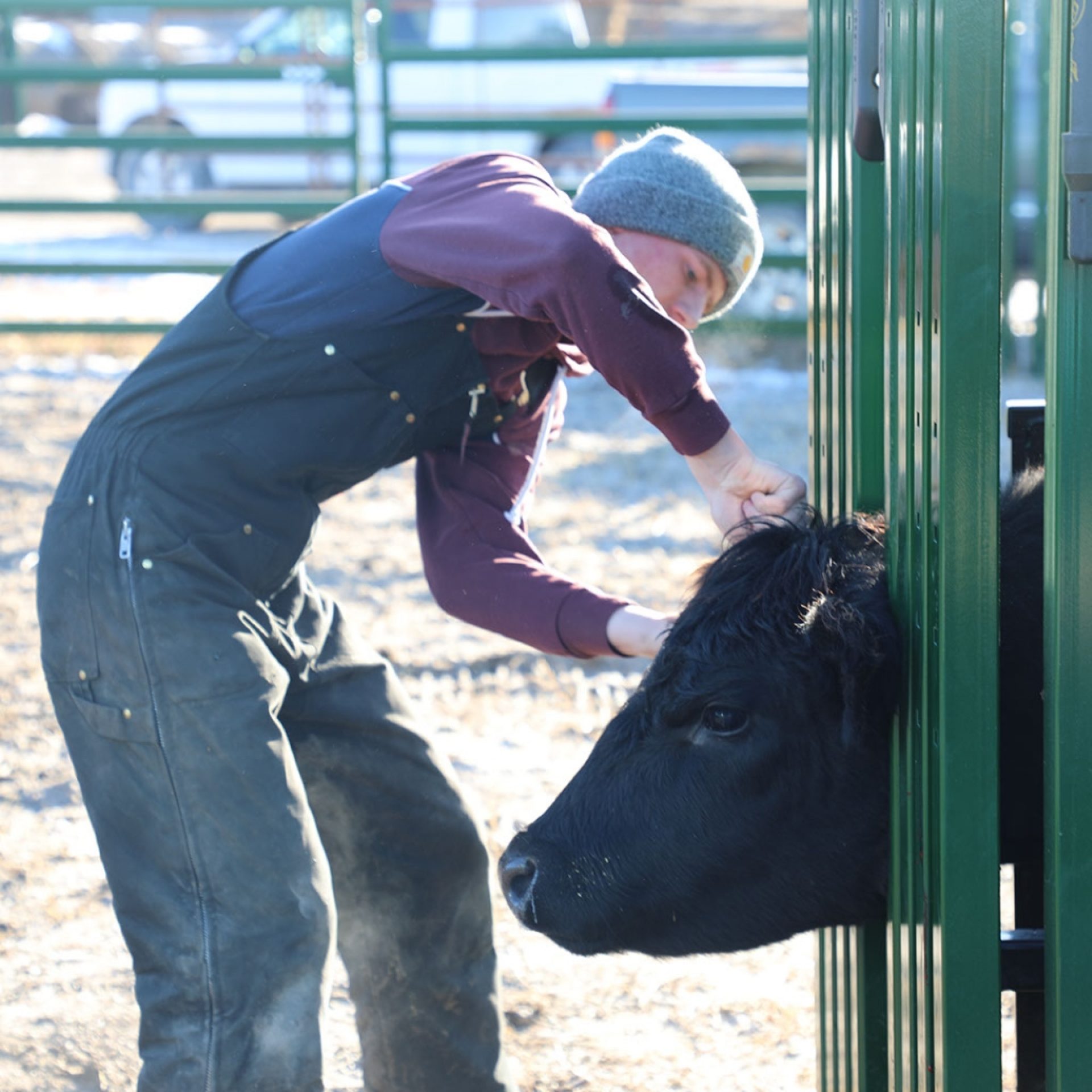 If you're in the market for a new chute, consider an Arrowquip Hydraulic chute. We offer a full lineup of hydraulic chutes and accessories designed to make working cattle as easy as possible, with hydraulic cattle chute prices that are highly competitive but dramatically exceed quality standards seen from other manufacturers.
For more information or to request pricing information for an Arrowquip Hydraulic chute, fill out the form below.
Hydraulic cattle chute prices vary in price greatly depending on the features and how heavy-duty the model is. Cheap hydraulic cattle chutes start at $8,000 USD and go up from there based on the desired add-ons, features, and weight.
About the Author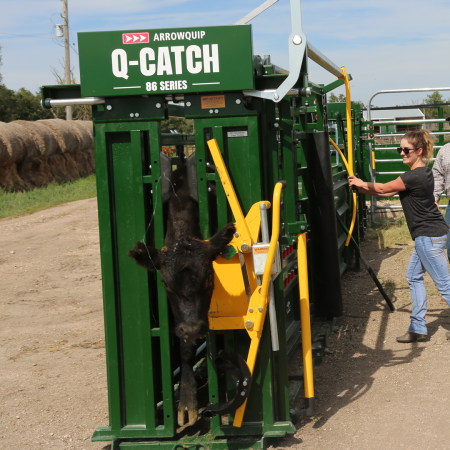 Dana Charban
As a small town girl from rural Manitoba, Dana Charban grew up around agriculture and farming her en...
More Information on Dana Charban
Email Dana Charban: