Choosing a Cattle Head Chute | What is the value of an Arrowquip Chute?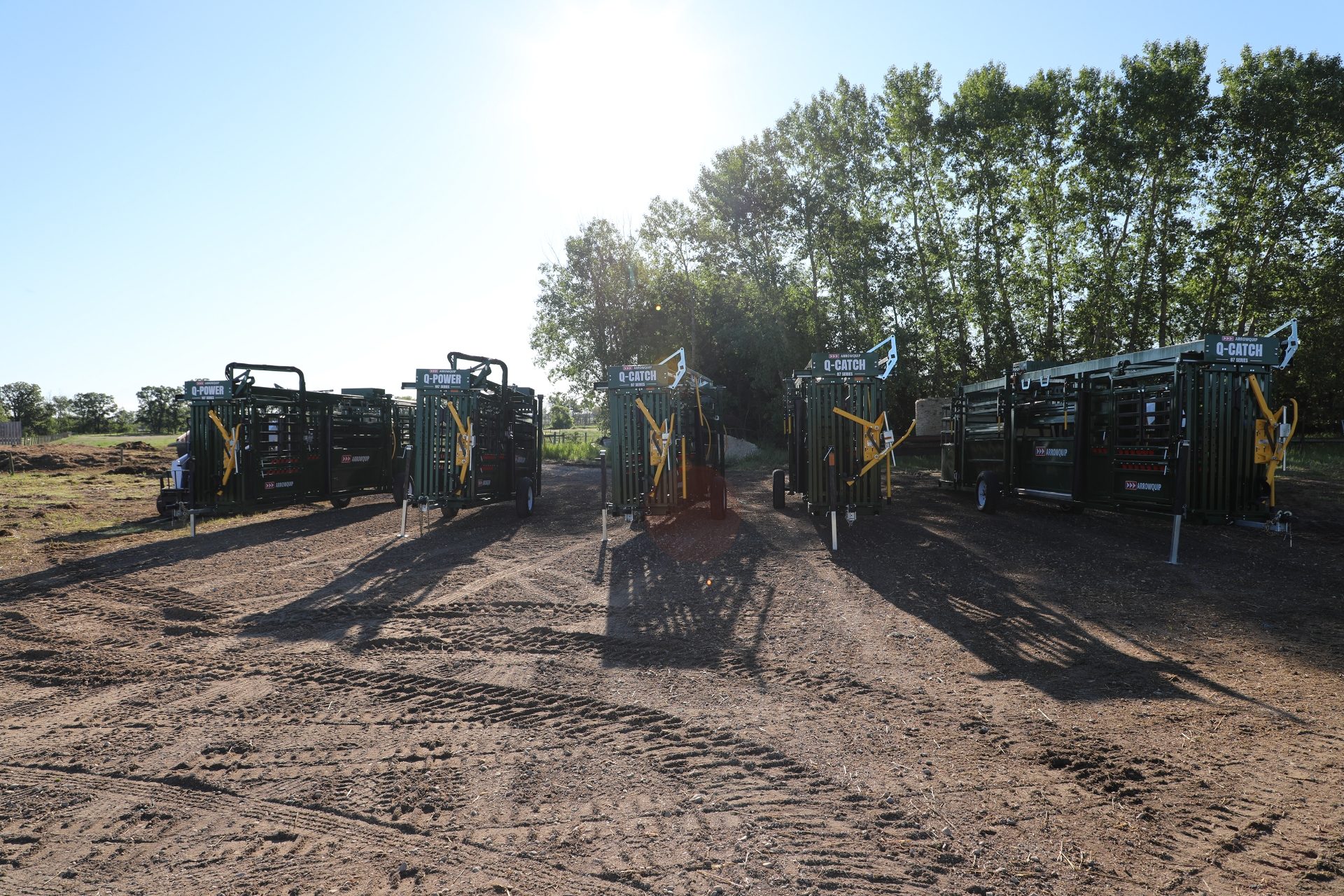 Investing in a new cattle head chute is an exciting time for your operation, but it can be overwhelming for ranchers to weigh all of the options available on the market! With many manufacturers claiming to have the best chute to improve efficiency, safety, and ease of use for the rancher, it is important to look beyond the buzzwords to the details that really matter.
Whether you're choosing to buy new or looking at a second-hand model, making a good investment that will provide you with years of use is imperative, and here are a few things to keep in mind throughout the process.
1. Consider the long-term investment of your cattle equipment
Whenever you purchase a new piece of farm equipment, or any product for that matter, depreciation is a concern. The fear of buying brand new products is often related to the automotive industry, due to the significant depreciation that occurs in the first few years of owning a new vehicle. However, that level of depreciation doesn't always apply to farm equipment.
The resale value of cattle equipment will vary greatly depending on the brand, model, and condition of the equipment you are selling. Often, the easiest way to upgrade farm equipment is by working directly with your cattle equipment dealer, as they will be able to apply the value directly to your new equipment. However, you can often get a good price for equipment that has been well maintained and functioning properly by selling privately or through an auction. Depending on your timeline to purchase new equipment, and if you are looking to apply the balance directly to an upgrade, you need to weigh the options available to you and choose the right option for your needs at that time.

Will an Arrowquip chute will retain its value for future resale?
Hands down, the answer is a resounding YES, and here are two recent examples that highlight the importance of quality in your cattle handling equipment.
In February 2021, a Q-Catch 83 Series Portable Cattle Head Chute, Alley, and Crowding Tub sold at auction for $9,200 USD. This model hit the market in 2008, before the brand name was changed from Northstar to Arrowquip, and featured the Q-Catch 83 Series cattle chute and head gate, adjustable cattle alley, and crowding tub with catwalk. This unit originally retailed for $10,500 USD*!
In another recent example, this Q-Catch 85 Series Portable Cattle Head Chute, Adjustable Alley and Crowding Tub sold in April 2021 at auction for $13,500 USD. This unit originally retailed for $10,750* USD, and was still in excellent shape after many years of cattle being worked through it, resulting in a higher value after years of use compared to the original purchase price.
These Q-Catch models included many of the features that cattle ranchers love about our current 700 Series cattle chutes, including excellent access, a reliable parallel squeeze, and our world-renowned Q-Catch cattle head gate that blows self-catch head gates out of the water.
2. Look for quality craftsmanship in your equipment
Low-quality steel, cheap parts, beams that bend... those are the things that can make handling cattle a nightmare. To handle cattle properly and reliably, the quality of your cattle equipment and the components that go into it are essential. Look for equipment that is designed with quality at the forefront of the manufacturing process, and made with high-quality components that will make managing your livestock easier and safer for all parties involved.

Arrowquip employs a team of experienced cattle ranchers and engineers who are solely dedicated to crafting the highest quality cattle equipment available in the industry. Pair that with quality parts like First-Grade American Steel, and a team of welders and assembly professionals who are dedicated to making every chute that leaves the Arrowquip plant fit our strict quality standards, and you can rest assured that the equipment you're bringing home is built to last.
3. Warranty can make or break your investment
No matter what type of equipment you're looking for, whether its a new panel, gate, chute, or a full cattle working system, it's important to choose a manufacturer that stands behind their equipment. Look into the Warranty and Customer Service provided by the manufacturer you're choosing, and make sure that you are satisfied with the services they offer.
Cattle are rowdy and can quickly kick the crap out of your handling equipment. Choosing equipment that is not only designed with quality in mind, but that is backed by solid warranty will keep you covered for those what-if situations that may arise at any time.

All Arrowquip chutes and handling equipment are backed by industry-leading warranty to keep you covered - with 7-year warranty on manual chutes, 3-year warranty on hydraulic chutes and handling equipment, and 1-year warranty on portable models, plus lifetime warranty on all locking mechanisms, rump fingers, and the rubber floors in all 700 series models. We also have a team of Client Care Specialists who are experienced in solving any problem that may arise, so you can be confident that your equipment will continue to be in top condition for years to come.
If you're in the market for a new cattle head chute or other cattle handling equipment, reach out to your local cattle handling equipment dealer. Arrowquip has an extensive network of dealer partners located across North America and beyond that are ready and waiting to serve your cattle handling equipment needs.
If you are seeking a second-hand cattle head chute or handling equipment, you can find great opportunities with your local cattle chute dealer, through auctions, or being sold privately online.
If you're in the market for a new or used Arrowquip cattle chute, fill out the form below and a Livestock Equipment Specialist will reach out shortly.
*Prices listed are approximate value. Original value may vary based on date purchased, accessories, location, etc.
For retained value, Arrowquip chutes are hands down the best cattle squeeze chutes for the money. Even after 10+ years, these chutes maintain their value and continue to provide reliable cattle and rancher safety.
About the Author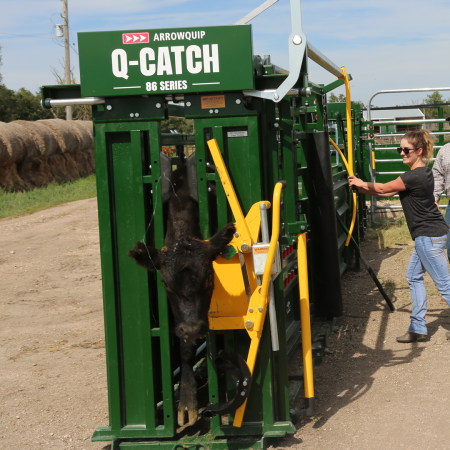 Dana Charban
As a small town girl from rural Manitoba, Dana Charban grew up around agriculture and farming her en...
More Information on Dana Charban
Email Dana Charban: