Molly Brown - Animal Science Major & Cattle Handling Expert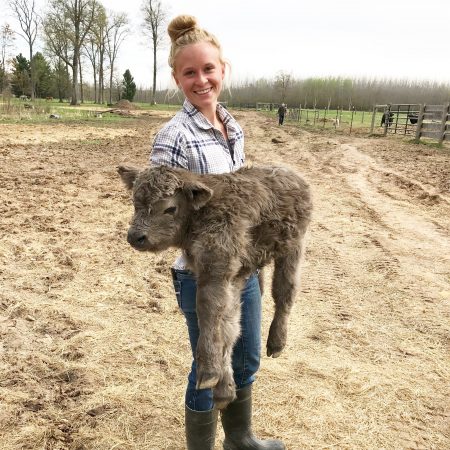 Molly Brown is a young rancher from Webster, Wisconsin. She attended the University of Wisconsin River Falls, where she completed her Bachelor's Degree in Animal Science with primary focus in Livestock Management in 2017. During her time in University Molly did a combination of classroom and hands-on learning, including work at the Lab Farm. Their hands-on training involved working with cattle and a variety of other livestock learning techniques such as ultrasound preg-checking, blood tests, and general livestock processing techniques.
After graduating college she returned home to become involved in her family's beef cattle business. Their ranch, Lone Oak Cattle and Colts, had been started two years prior by her parents. Molly now works alongside her family to manage their fast-growing herd of 40 grass fed Scottish Highland beef cattle.
Molly Brown's Contributing Works:
Contact Molly Brown:
Follow on social: