Hydraulic Cattle Chute Power Unit Comparison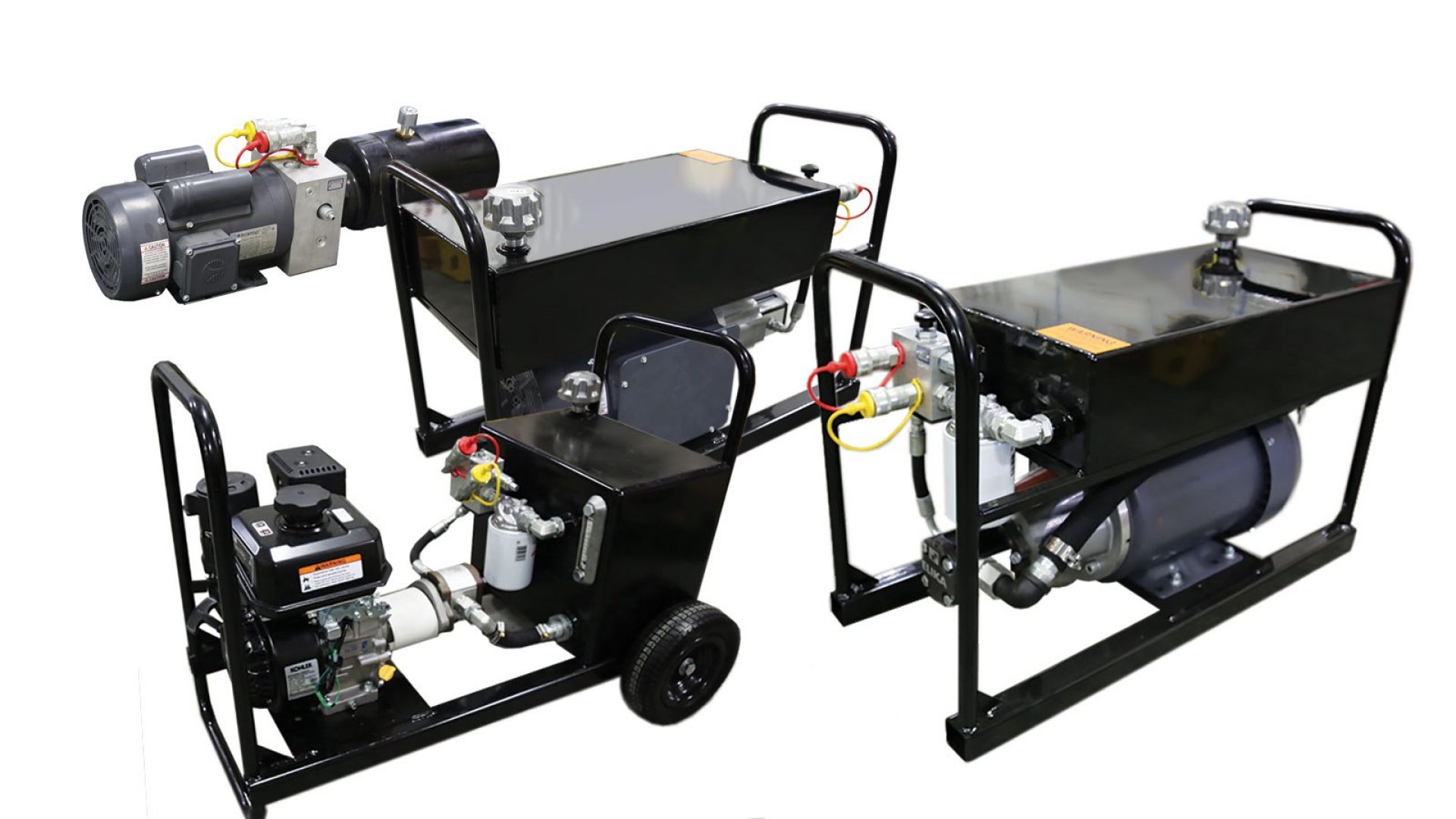 How to Pick The Right Power Unit for Your Hydraulic Cattle Chute
Choosing the right hydraulic cattle chute power unit can make all the difference in how your chute works for your needs. Whether you're working a few dozen head of cattle or thousands, a hydraulic chute paired with the wrong power supply can wreak havoc on your equipment, causing more frequent breakdowns, increased maintenance requirements, and even permanent damage to your hydraulic components.
It is imperative that cattle producers look at the hydraulic squeeze chute power supply options available to them, and choose one that is designed to work with their squeeze chute of choice. Arrowquip offers an extensive lineup of hydraulic cattle chute power units designed to pair with each of their cattle chutes, enabling producers to choose a model that is not only perfectly paired to their chute but also their preferred power source.
Below is a breakdown of every Power Pack option available for each cattle squeeze chute in the Arrowquip line, as well as power information and specifications for each.
| Model | Overview | Brand | Power Type | Horse Power | Voltage | Recommended Breaker Size | Flow | Pressure | Tank Capacity | Pairs With |
| --- | --- | --- | --- | --- | --- | --- | --- | --- | --- | --- |
| 2HP Electric Power Pack | Top-mounted electric power pack included as standard on the Q-Power 104 Series squeeze chute. | | Single Phase Electric | 2 HP | 110 - 120 VAC | 30 AMP (110 VAC) | 2.6 GPM | 1000 PSI Relief | 1.5 Gallons | Q-Power 104 Series (Included Standard) |
| 5HP Electric Power Pack | Electric power source that provides a reliable cattle handling experience. | | Single Phase Electric | 5HP | 208-230 VAC | 40 AMP (208/230) | 6.5 GPM | 1000 PSI Relief | 10 Gallons | Q-Power 107 Series |
| 7HP Gas Power Pack | Gas power source that provides the power, portability, and reliability to process cattle quickly. | Kohler | Gasoline | 7HP | | | 8 GPM | 1000 PSI Relief | 10 Gallons | Q-Power 107 Series / Major |
| 7.5HP Electric LF Power Pack | Virtually silent electric power source that adheres to low-stress cattle handling practices. Featuring a stacker-style unit. | | Single Phase Electric | 7.5HP | 208-230 VAC | 60 AMP (208 VAC) | 9 GPM | 1000 PSI Relief | 10 Gallons | The Colonel / The Major / Q-Power 107 Series |
| 7.5HP Electric HF Power Pack | Virtually silent electric power source that adheres to low-stress cattle handling practices. Featuring a stacker-style unit. | | Single Phase Electric | 7.5HP | 208-230 VAC | 60 AMP (208 VAC) | 12 GPM | 1000 PSI Relief | 15 Gallons | The General |
| 3 PHASE 7.5HP ELECTRIC HF POWER PACK (SPECIAL ORDER ONLY) | Virtually silent electric power source that adheres to low-stress cattle handling practices. Featuring a stacker style unit. | | Three Phase Electric | 7.5HP | 230/460 VAC | 30 AMP (230 VAC) | 12 GPM | 1000 PSI Relief | 15 Gallons | The General |
| 14HP Gas Power Pack | High-powered gas power pack for processing large numbers of livestock, featuring a 5" sight glass and baffled reservoir | Kohler | Gasoline | 14HP | | | 13 GPM | 1000 PSI Relief | 15 Gallons | The General |
| | | | | | | | | | | |