Top 5 Cattle Handling Trade Shows To Attend In 2019 | Canada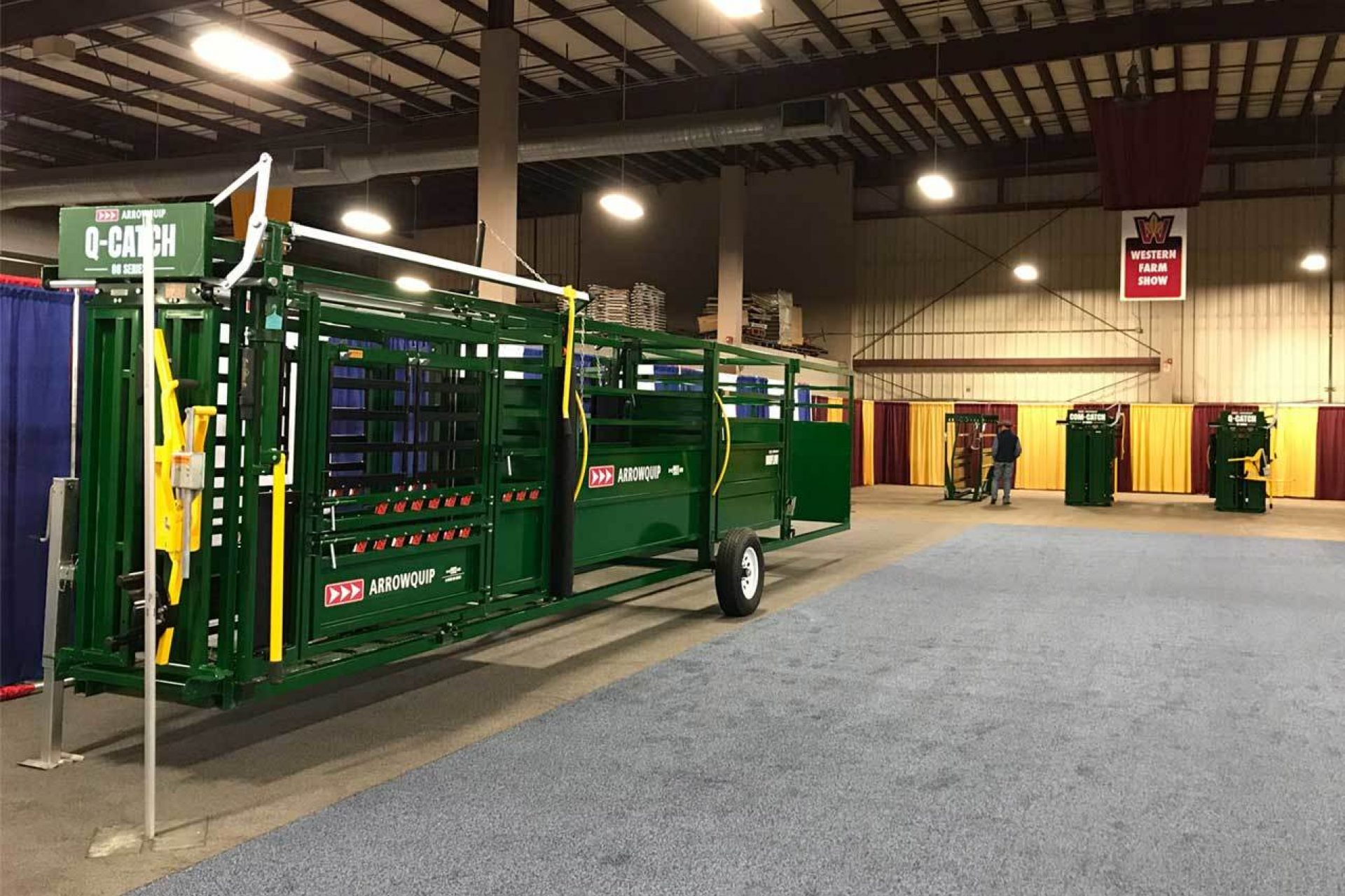 Our list of the Top 10 Trade Shows in Canada has been completely updated for 2019. This is a list of some of the biggest cattle equipment trade shows in the country where you will find an Arrowquip booth on site. Trust us, you don't want to miss these shows!
Top 5 Upcoming Canadian Trade Shows
Canada's Farm Progress Show
June 19 - 21, 2019 | Regina, SK
"Canada's Farm Progress Show connects local producers and international customers with the latest in dryland farming equipment, technology and innovation.À
Ag In Motion
July 16 - 18, 2019 | Langham, SK
"Ag in Motion is the first and only agricultural trade show in Western Canada that provides an outdoor venue for progressive farmers that want to see and feel the latest agricultural innovations - all in one place.
Now in its third year, Ag in Motion brings innovation to the field through interactive exhibits and live field and crop plot demonstrations. The Expo was created to empower farmers by providing the knowledge they need to make informed decisions.À
Canada's Outdoor Farm Show
September 11 - 12, 2019 | Woodstock, ON
"As the country's largest outdoor agricultural trade show, Canada's Outdoor Farm Show has many unique offerings, all geared to showcasing new technologies and innovations in an outdoor setting, complementing the lifestyle farmers have chosen.À
Royal Agricultural Winter Fair
November 1 - 10, 2019 | Toronto, ON
"The Royal Agricultural Winter Fair takes place every November in the City of Toronto. Come celebrate the best in agriculture, local food, and equestrian competitions from across the country.À
Canadian Western Agribition
November 25 - 30, 2019 | Regina, SK
"The Canadian Western Agribition is the best beef show on the continent and the largest livestock show in Canada. The event is an international hub of agriculture excellence, hosting over 800 international guests from over 70 countries. CWA is where the world meets.À
If you're looking for other trade shows where you can find an Arrowquip booth, visit our Trade Shows List!