Steve Langrell - Cattle Handling Expert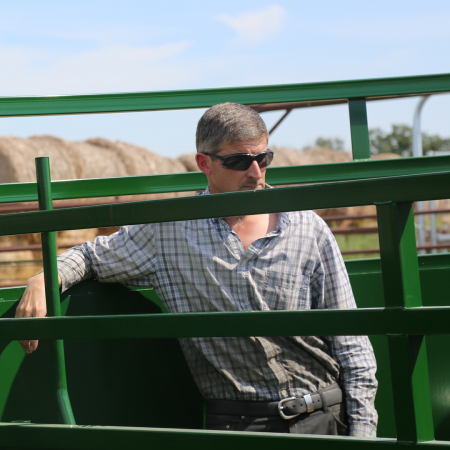 Steve Langrell is Arrowquip's resident cattle handling expert. Known within inner circles as our "Mad Scientist", Steve is an integral member of our Research & Development Team.
Steve grew up on a cow-calf operation in rural Manitoba, Canada. Their house was so close to the first cattle pen that he was with cows from the moment he could walk. Steve worked with his dad on the family farm until he was 18, then spent the next few years working in welding and construction while continuing to assist his dad. Steve also spent two years working in a cow-calf dairy cattle operation and married into a family in the feedlot industry, both of which have further enhanced his knowledge of cattle.
Steve has been with Arrowquip since 2003, using his experience in the ranching industry to create cattle handling equipment that is designed to keep handlers and cattle safe. He still takes every opportunity that he can get to work cattle, assisting friends and family to work their livestock whenever the opportunity presents itself.
Steve Langrell's Contributing Works:
Contact Steve Langrell:
Follow on social: