Janelle Hulme - Arrowquip Content Director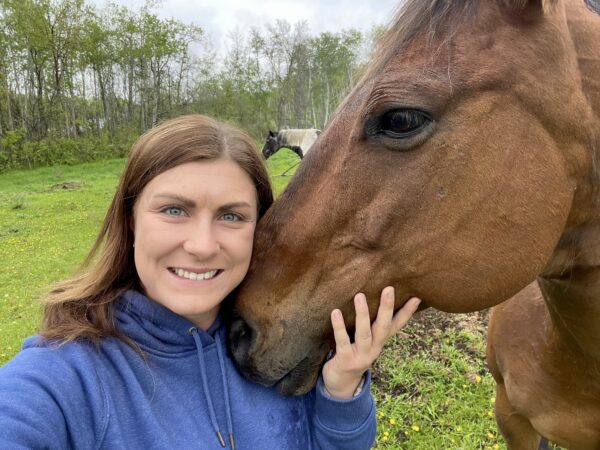 Janelle Hulme is the Content Director for Arrowquip. As a small-town farm girl from rural Manitoba, Janelle grew up on a grain farm and has been actively involved in the agriculture industry her entire life. She completed her Bachelor of Arts Degree in Communications at the University of Winnipeg and Diploma in Creative Communications at Red River College in 2018 while working at an agricultural research facility during the summer months, and taking on two internships at agricultural not-for-profit organizations while at Red River College.
Janelle and her significant other operate a small cow-calf ranch in Manitoba, where she has since found a new interest outside of her love for horses - cattle. Janelle joined Arrowquip in the fall of 2021 and brings a passion for telling compelling stories with her as a marketing and communications professional. Since joining Arrowquip, Janelle has spent her time learning the ins and outs of all Arrowquip equipment while working closely with the Research & Development Team, keeping a close eye on the competition, and researching all aspects of the cattle handling industry. Her passion for communicating and her love of the agriculture industry are what motivate her to research, learn, and share the latest information in the cattle industry.
Janelle Hulme's Contributing Works:
Contact Janelle Hulme:
Follow on social: