Cattle Handling Systems
Full Video Transcript
A well-designed cattle handling system makes sorting and moving cattle safer and easier, while having less people involved. Although it may sound simple, building a proper handling system involves careful planning to ensure that all factors are being considered.
Arrowquip offers free design consultations for anyone who is interested in building or improving their cattle handling system. Collaborate with one of our Livestock Equipment Specialists to discover the ideal solution to all your cattle handling needs.
Apply for Financing
Get Your Panels and Gates Brochure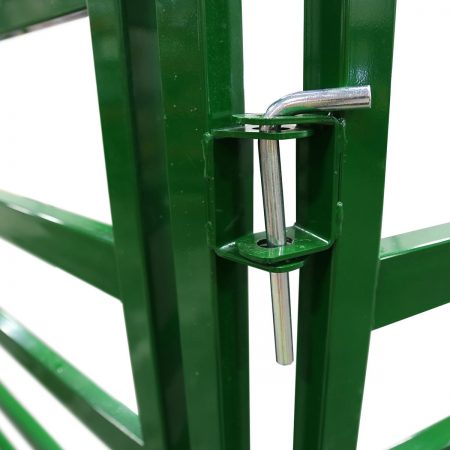 Durable Panels and Gates

Appearing as a highly visible barrier, the wide rectangular 16-gauge railings prevent cattle from challenging your panels and gates. For longevity, each component is powder-coated with the industry's finest materials so your system can hold up against extreme weather conditions and UV rays.

Versatile and Adaptable

Our unique 4-way pin connection lets you attach up to four panels together using one single pin so you can have all the flexibility you need to adapt your system to any type of situation.
Request My Product Demo
The Draft Pound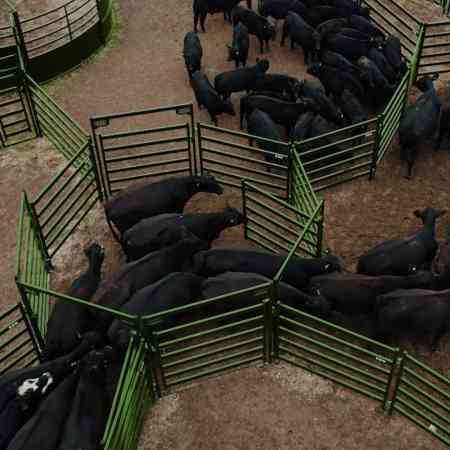 The Draft Pound acts as a central hub for all pens in your system, allowing one person to easily sort and move cattle from one pen to another. With a circular design, there are no corners for cattle to back into, making the Draft Pound a safer and more efficient way to sort small groups of cattle like separating cows and calves.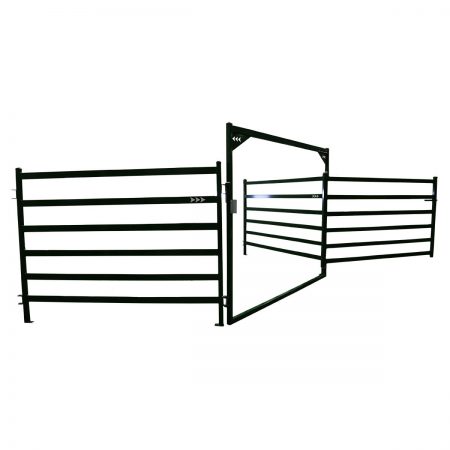 Your dedicated specialist

You will be assigned your very own dedicated Livestock Equipment Specialist that will be working with you from the first consultation to the installation of your system. This is more than just stringing panels and gates together. This is true collaboration with Arrowquip.

Optimize Cattle Flow With Animal Science

Just like all Arrowquip products, our customized handling system designs incorporate animal science and low-stress handling principles. Our Livestock Equipment Specialists are trained to work with your available space, budget, and personal preferences to improve cattle flow through your handling system.
Request My Price
Contact Arrowquip
Thank you for your interest in Arrowquip! Fill out the short form below and someone from our team will contact you within one business day. In the meantime, you can also check out our FAQ section.