Portable Cattle Tub & Alley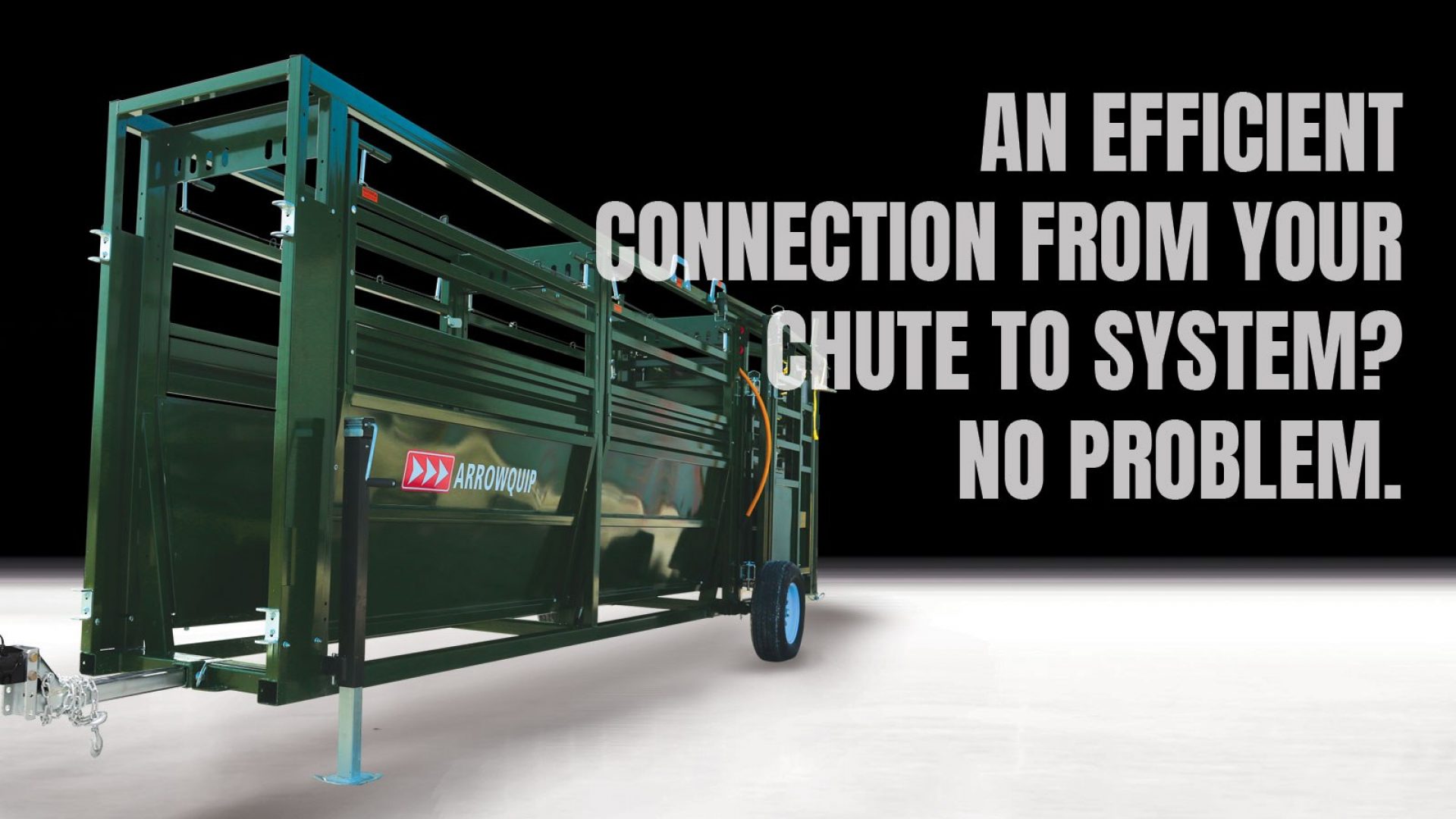 Arrowquip's Portable Cattle Tub And Alley has been upgraded to provide you with more capacity and features to make working cattle simpler, no matter where you are. Featuring the NEW enhanced portable system frame found in all Arrowquip portable models, the 16-foot diameter collapsible tub folds in half, giving you a compact portable handling system that is safe and easy to tow. With an adjustable hitch, thick structural beams, and a new single-point jacking system, setting up and taking down this portable unit can be done in under 5 minutes, saving you time and making your life easier.
Fill out this form to receive your Portable Cattle Alley & Tub brochure:
The wife and I load 5 head in the tub work those and get another 5. It is extremely easy for two people. Everything works as it should and everyone gets along. It's been great for the relationship and I don't regret the purchase at all.
- Beau Thompson, Rancher -
Product Features
New 3E System [PATENT-PENDING]

The new 3E BudFlow® system allows cattle to see more light, and gives them the impression they are escaping rather than entering an enclosed space. The new 3E System greatly improves cattle entry into the tub, and prevents hold-ups as they go to enter the alley. With the BudFlow tub upgrade, you also add functionality to your system by being able to connect other components such as alleys and a loading chute to the 3E door.

Easy Flow Cattle Alleys

The new and improved Easy Flow Adjustable Cattle Alley now comes with two removable panels that can be placed in multiple positions to control what cattle see, and how they move through your handling system. The Easy Flow Alleys narrow down to the center and are cradle-shaped to ensure that your cattle keep moving forward and prevent turning.

Designed to Move

The new portable has an improved hitch that features an added gusset for support, the wheels are easily installed with two pins, and a bracket can be adjusted into three different positions to work with different vehicles. Available with a 2 .8" ball hitch or pin hitch, so you can choose the right option for your towing setup.

Most Compact Towing Package Ever

The new Portable Cattle Tub and Alley has been upgraded with our most compact towing package ever. Measuring just under 8' long, the system is easier than ever to tow.
See what Others Have to Say
Want more information?
Contact Arrowquip
Product Specifications
Two cradle-shaped 8' Adjustable Cattle Alley Sections range from 29.5"to 18" in width
Both sides of the Easy Flow Alley can be adjusted from one side
Easy Flow Adjustable Alleys ensure there is no awkward transition for cattle when moving from alley to chute
Both side panels drop down fully, allowing the handler to access the animal in case of emergency
Safety latches on the Easy Flow Alley side panels add security and control when adjusting, and ensure the sides will not drop accidentally
The tub folds in on itself so that it is compact for transport
Tub measures just 44" wide when panels are folded in
Easy Flow alleys come with removable panels so you can control what cattle see in the alleyway
Single piece steel frame has been reinforced with new 2x6 beams that run the length of the unit
Available Models
Model: 3E BudFlow®

Weight: 3400 lbs.

Dimensions: 101" w x 85" h x 397" l (When set up.)

Towing Dimensions: 70" w x 98" h x 336" l (With wheels and hitch.)

The new 3E BudFlow® system allows cattle to see more light, which enhances flow through your handling system. The 3E BudFlow tub is designed to work with natural cattle behaviour by providing them with extra space to prevent stops and encourage cattle to move into the alley seamlessly.

Model: Crowding Tub

Weight: 3038 lbs.

Dimensions: 180" w x 85" h x 397" l

Towing Dimensions: 70" w x 98" h x 334" l

The 180° Crowding Tub provides effective cattle movement from the tub into the alley. The sweep gate features a lock out to keep it from moving back towards the handler when crowding cattle into the alley.
Contact Arrowquip
Thank you for your interest in Arrowquip! Fill out the short form below and someone from our team will contact you within one business day. In the meantime, you can also check out our FAQ section.
Product Reviews