Cattle Scale Crate

Designed for Tru-Test and Gallagher Load Bars
0
Weight: 1021 lbs.
Dimensions: 54" Wide x 83" High x 119" Long
Product Code: WGCR
* Shown with Adjustable Option
Arrowquip's Weigh Crate is designed to integrate with your complete cattle handling system to provide fast and accurate weigh-ins while moving cattle through the system. The adjustable width ranges from 30" to just 17", simplifying the process of weighing cattle of any size. Sheeted steel sides reduce the risk of cattle injury, and the two rolling alley gates ensure you can manage your cattle quickly and safely through the scale crate section of your system.
Get Your Weighing Accessories Brochure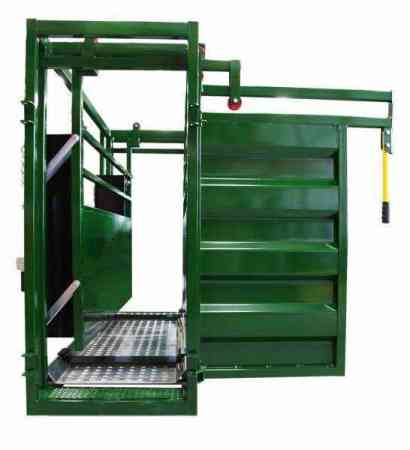 Designed to Integrate

The Cattle Scale Crate is designed to integrate within any cattle handling system, providing a secure way to gather cattle management data as livestock move through your handling system.

Adjustable Width

The scale crate features a one-sided adjustment that ranges from 29.5" down to just 17" to accommodate cattle of any size.
Request My Product Demo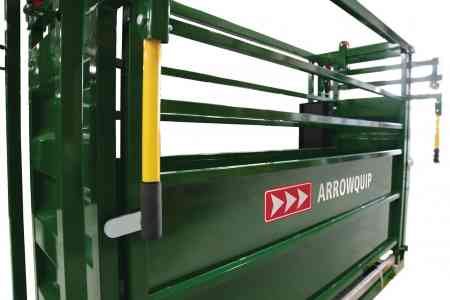 Sheeted Sides

The sides of the Scale Crate are sheeted to limit animal distraction, minimize stress, and reduce the likelihood of injury to livestock.

Powder-Coated Steel

Arrowquip steel is primed and powder-coated to reduce wear on the equipment by making them resistant to moisture, chemicals, UV rays, and extreme weather conditions.
Request My Price
Contact Arrowquip
Thank you for your interest in Arrowquip! Fill out the short form below and someone from our team will contact you within one business day. In the meantime, you can also check out our FAQ section.
Cattle Scale Crate Specifications
Adjustable width from 30" to 17"
Primed and powder-coated steel and the heavy-duty tubular frame ensure long-term durability of the equipment
14-gauge steel sheeting
Designed to integrate into your complete cattle handling system