Cattle Ranch Management Tips: Keeping Your Ranch Clean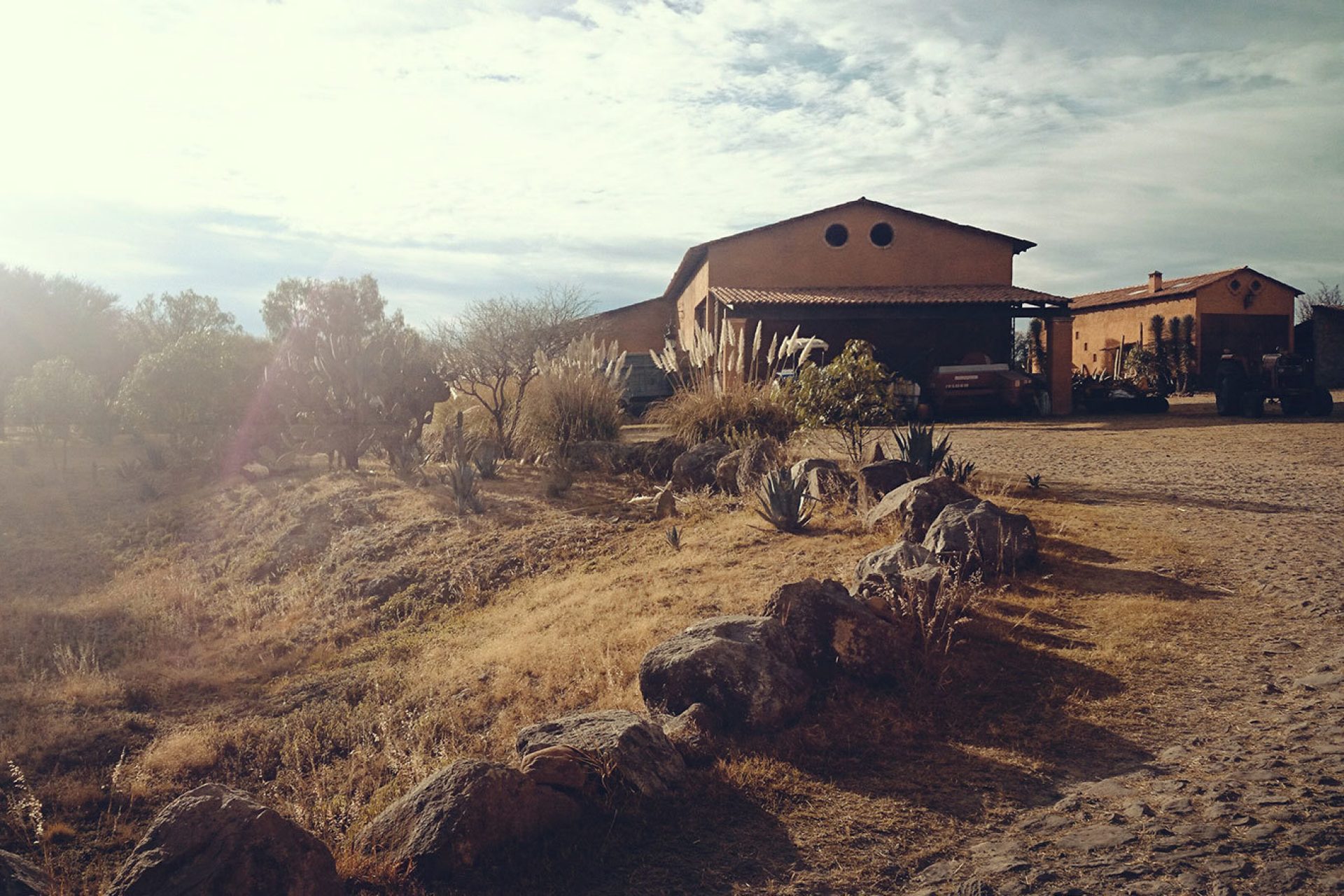 Anyone who has ever lived on a ranch can confirm that cattle ranch management exceeds the demands of a 9 to 5 job. There are plenty of factors at play, including hundreds of cattle that need to be cared for. Staying on top of regular maintenance and cleanup can avoid unplanned repairs and unnecessary expenses. When routine repairs are planned in the cattle ranch management schedule, you're able to reduce costly and time-consuming large repairs needed. Implementing basic practices into your daily routines can help keep your ranch clean, and make maintenance a less daunting task.
Cattle ranches all have different needs and purposes. Type and size of operation, geography, and sector of the cattle industry may influence ranch cleanup and maintenance. The following items apply to most situations, and you can easily adapt strategies as needed for your style of cattle ranch management.
View all Cattle Ranching blogs here.
Cattle Ranch Management Tips for Routine Maintenance and Cleanup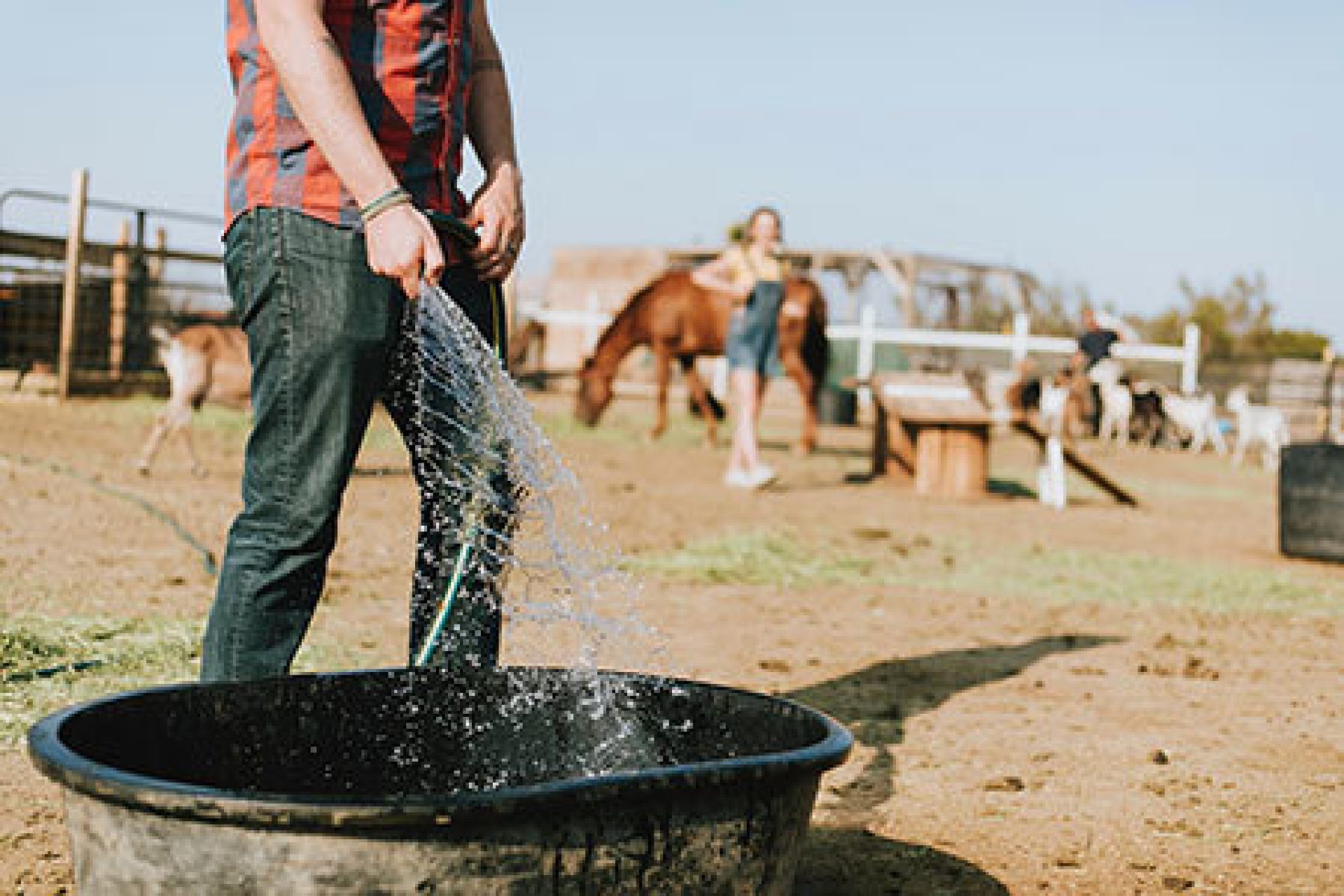 Schedule time in your daily or weekly cattle ranch management routine for cleanup and maintenance. For example, doing one extra item to keep your ranch clean each day adds up over the course of the week, months, and year. Scheduling time and committing to maintenance will help it become a habit. Cattle ranches with employees may choose to assign a different area of cleanup and maintenance to each person. Sharing the responsibilities can make the work less time consuming.
Check cattle water sources daily. Regularly cleaned water sources, especially tubs and tanks, prevent insect breeding and increase cattle water consumption. Since wildlife can carry and spread disease through water sources, you should ensure that deer, badgers, and other wild animals cannot access your cattle's water sources whenever possible.
Walk fence lines on a regular basis and make necessary repairs. Keep basic fence repair equipment in trucks or on ATVs to make it easier to address quick fixes.
Check all cattle gates for damage and ensure latches work effectively.
Utilize space in buildings for storage. Add in storage spaces, create places to hang tools up, or build shelves. Keep buildings tidy by sweeping floors and removing cobwebs regularly.
Reduce clutter. Yes, that means getting rid of that old chunk of metal that has been sitting in your yard since 2015. Throw out broken items, and discard equipment or materials that are not needed. Put away items that are not used regularly, or only have seasonal uses. Bonus Tip: After you have decluttered your cattle ranch, have a yard sale! As the old saying goes, "One man's trash is another man's treasure.À
Mow areas where grass is not grazed, and remove weeds growing in the pasture. Additionally, trim weeds and trees along fence lines and buildings before they get out of hand. This helps keep your cattle ranch clean, and prevents damage from falling limbs or weeds, resulting in more costly repairs.
Maintain soil and water. Fence cattle out of streams to prevent contamination and erosion. Plant cover crops on barren areas, and re-seed pastures as needed.
Perform regular maintenance on ranch equipment and vehicles. As standard operating procedure, performing routine checks before use increases the longevity of the equipment. Document maintenance and repairs for all vehicles and equipment so you can keep track. Preventative maintenance will extend useful hours, reduce costly repairs, and save time when equipment and vehicles are most needed for daily operations on your ranch.
Remove manure regularly from barns, trailers, cattle chutes, and other equipment. Manure attracts flies and insects, can cause slippery footing for humans and animals, and erodes expensive equipment structures over time.
Check the expiration dates on medications and other materials, including fly spray, and supplements. Consult a veterinarian if you are unsure whether to keep or throw an item.
Disinfect cattle equipment used on multiple animals, and clean it after each use. Your branding iron, ear tagging equipment, balling gun and other items should be cleaned and disinfected to prevent transferring disease from one animal to another. Even your cattle chute can used to be disinfected periodically. Store disinfected items in a clean, dry place, safe from dust and sun exposure.
Re-grade driveways and access roads. Cattle ranch management is an all-encompassing job that includes maintaining driveways and roads. Getting around the cattle ranch can be more challenging if potholes and ruts are sprinkled throughout the paths, reducing efficiency in your operation. Preventing damage to vehicles and equipment by maintaining roadways will save you time and money in the long run.
Store hazardous materials appropriately. This includes gas or diesel for equipment, oil, pesticides, and any other items that could be flammable or dangerous. Ideal storage is separate from locations with animals, hay, feed, or flammable materials. Use appropriate containers for storage, and label all items with the contents.
Paint barns, fences and equipment as needed. Painting or re-painting barns, fences, and equipment help lengthen the life of the materials, and present a clean, fresh look. Schedule time for this annual or as-needed project to ensure it is done in a timely fashion. Paint should be stored with other hazardous materials.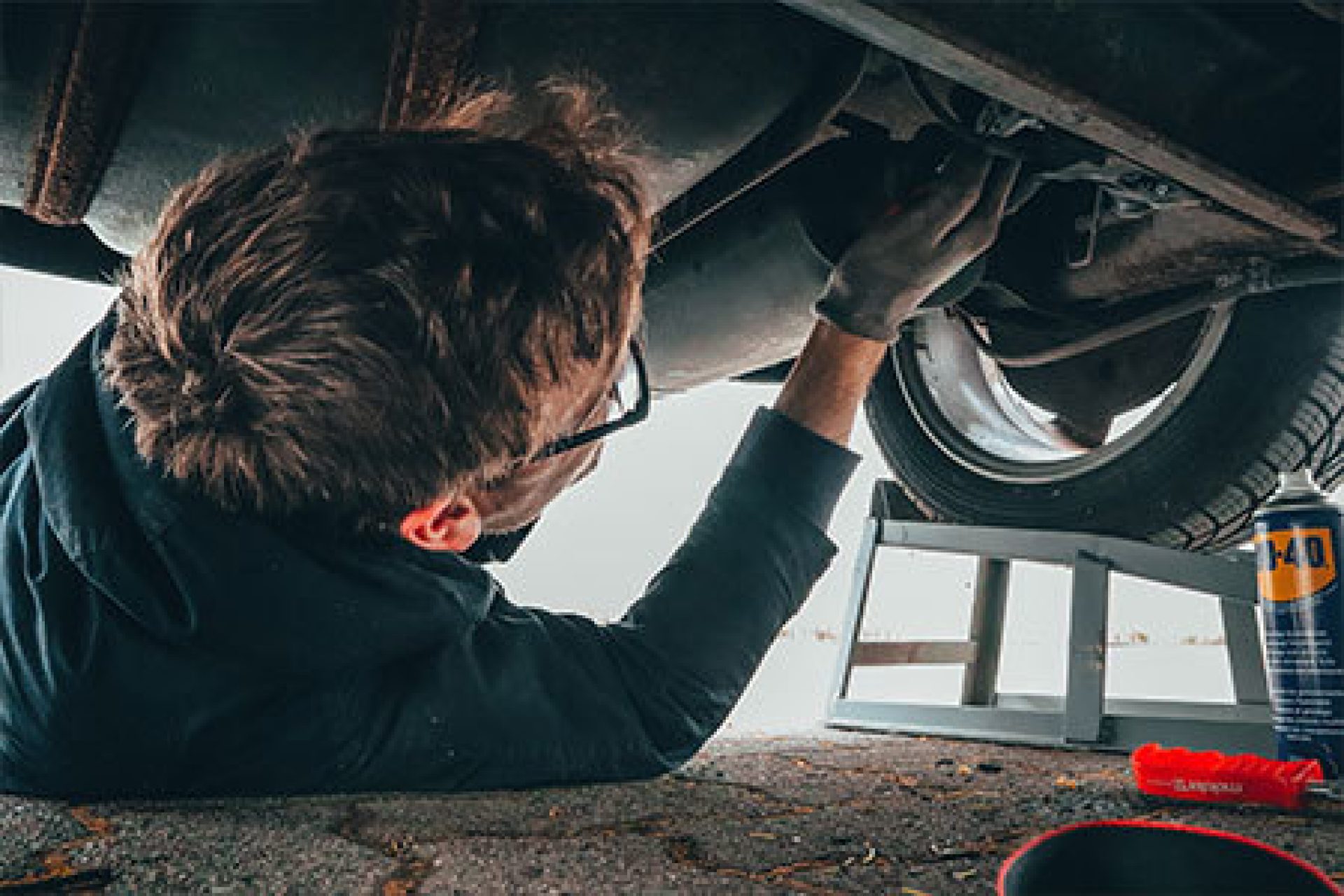 Be sure to budget for routine management and cleanup when creating an annual cattle ranch management strategy. Some tasks such as re-grading the driveway or painting the barn will a monetary budget, while simple tasks like throwing away clutter, or putting equipment away require minimal investment other than your time. Budgeting and planning for maintenance and cleanup can reduce overall costs by avoiding emergency fees, and allowing you to take advantage of sales and discounts.
Ultimately, safety should always be a priority in cattle ranch management. Carrying a notebook or using an app on your phone can help keep track of areas requiring for cleanup and repair. Anything that presents a safety hazard to humans or cattle should be addressed immediately, while other maintenance projects can be planned for throughout the year.
The ranch is where you spend most of your days. Take good care of it so it can take care of you and your family.
New Steps in Farm and Ranch Safety and Biosecurity
Top Tips for Farm Safety & Accident Prevention
References
7 Clean-up Tips for Your Cluttered Barn
Five Tips for Fall Attachment Maintenance
How to Keep Your Farm Clean
Improve Safety on the Farm with Preventative Maintenance
Tips for Proper Farm Maintenance