Dr. Ron Gill - Cattle Handling Expert & Professor at Texas A&M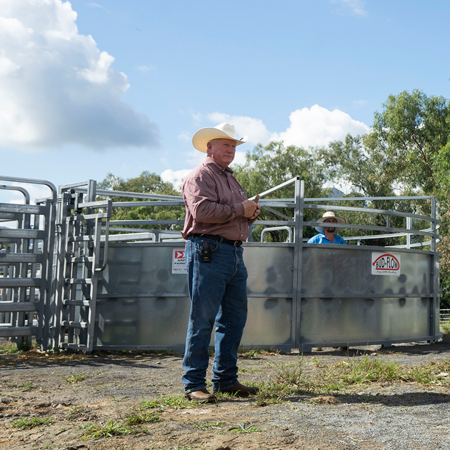 Dr. Ron Gill is Professor and Extension Livestock Specialist for Texas A&M AgriLife Extension. He also serves as the Associate Department Head and Program Leader for Extension within Texas A&M's Department of Animal Science. He provides leadership in extension programming related to animal well-being, stockmanship and low-stress livestock handling.
Ron brings to the table lifetime of both personal and professional experience working cattle, and has a passion for teaching cattlemen how to improve their stockmanship. Ron has trained countless cattlemen handle their livestock more effectively by providing guidance to statewide efforts in Beef Safety and Quality Assurance programming.

In addition, he is president of Effective Stockmanship, LLC., providing training and consultation related to livestock handling and facility design in all phases of the beef cattle industry for the past 20 years. He assists with the NCBA's Stockmanship and Stewardship program conducting training seminars across North America. He also owns and manages Gill Cattle Company, a commercial cow-calf and stocker operation in North-Central Texas.
Dr. Ron Gill's Contributing Works:
Contact Dr. Ron Gill:
effectivestockmanship@gmail.com
Follow on social:
For more information on Dr. Ron Gill - Cattle Handling Expert & Professor at Texas A&M: