Why Arrowquip?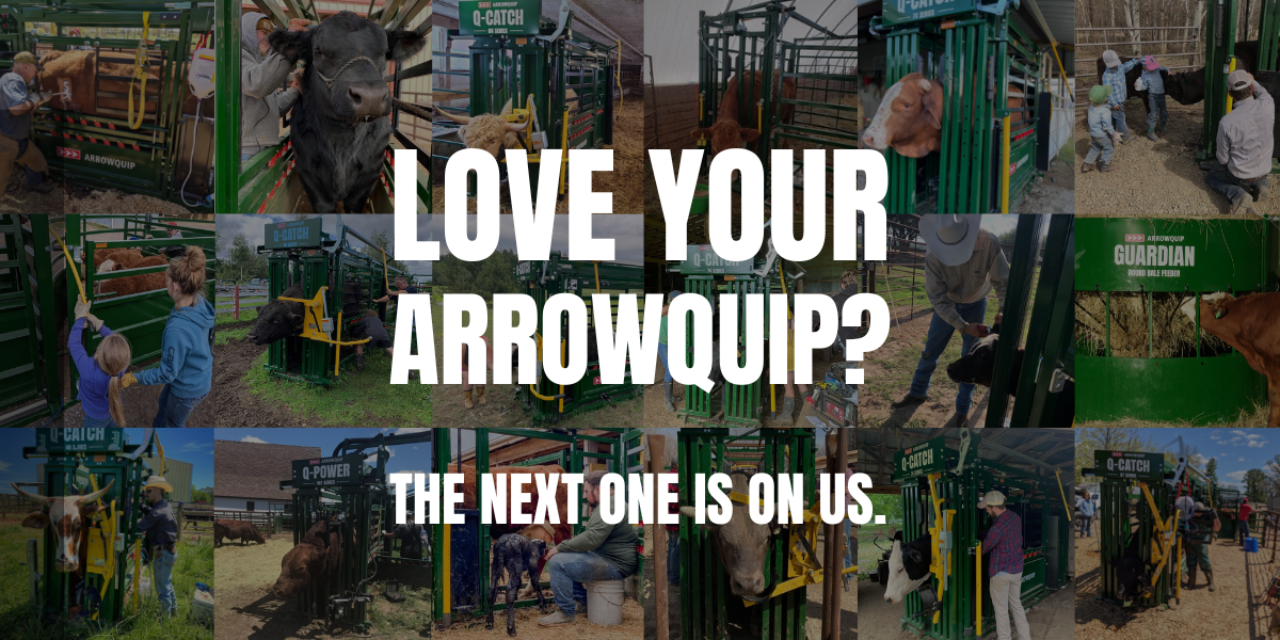 Love your Arrowquip equipment? Do you have more on your wish list or want to upgrade or expand your current setup? This is your chance to grow your operation, on us!

WHY
We know the past few years have been tough on ranchers. You've dealt with extreme weather conditions and increasing feed and input costs. We understand and appreciate the hard work and effort you put into feeding the world. We are with you, and we are in this together.

WHAT
Now, we're returning the favor with a chance to win 3 great prizes to help you grow your ranch, and build your legacy!

First Prize: $7,500 worth of Arrowquip equipment*
Second Prize: $5,000 worth of Arrowquip equipment*
Third Prize: $2,500 worth of Arrowquip equipment*

HOW
In a video, tell us:
1. What Arrowquip equipment you have
2. How it has changed your operation
3. The equipment you switched from (if you made the switch!)

Feel free to use your mobile device to film your video! When you're ready:
1. Upload it to YouTube
2. Title it: Why We Chose an Arrowquip [insert your product]
3. Tag @arrowquip
4. Include the hashtag #wearearrowquip
Don't have YouTube? No problem! Message us on your favorite social media platform or email your video to marketing@arrowquip.com.

Contest closes Friday, March 31, 2023. Winners will be contacted by email by Arrowquip's marketing team.



Conditions: Must be a current Arrowquip customer. The contest may be extended based on entries. The contest must have a minimum of 75 entries, otherwise, the contest may conclude without notice or any selected winners. Must be 21 years of age or older to enter. Open to residents of the United States or Canada only. Contest prizes have no cash value. *Prizes can be used toward any piece(s) of Arrowquip equipment at the current MSRP USD price. To enter, you must be willing to allow Arrowquip to use your video entry for future promotions.