10 New Year's Resolutions for your Cattle Operation
Every year, people across the world make New Year's resolutions about improvements they want to make in their life. January is an ideal time to make resolutions for your cattle operation as well.
Often, everyone starts out excited and committed, but then slowly slide back to their old habits in February. Most changes happen slowly over time, and by making the resolution into a habit, change is easier.
Making New Year's resolutions for your cattle operation is no different. First, you want a resolution that can be easily applied over time, become a habit, and create a lasting change on your operation. Second, achieving your goal is more likely when you make it specific, measurable, and time bound. Some resolutions may be a larger chore or project you are avoiding, which are good to include on your list, if it means you will accomplish the goal.
Here are a few of our resolutions and others shared with us from previous years. If you haven't decided yours yet, pick a few that you can apply on your own cattle operation and remember to add a time frame so that your goal is measurable.

1. Evaluate your cattle equipment
Determine where changes can be made to increase efficiency and decrease animal stress. Small layout changes, new gates that change flow, or other adjustments can make a big difference in how you work your cattle.
2. Update the herd records weekly
This resolution can extend beyond your herd records to equipment logs, machinery maintenance, crop information, or other record keeping areas. Adjust this time frame to what works best for your operation.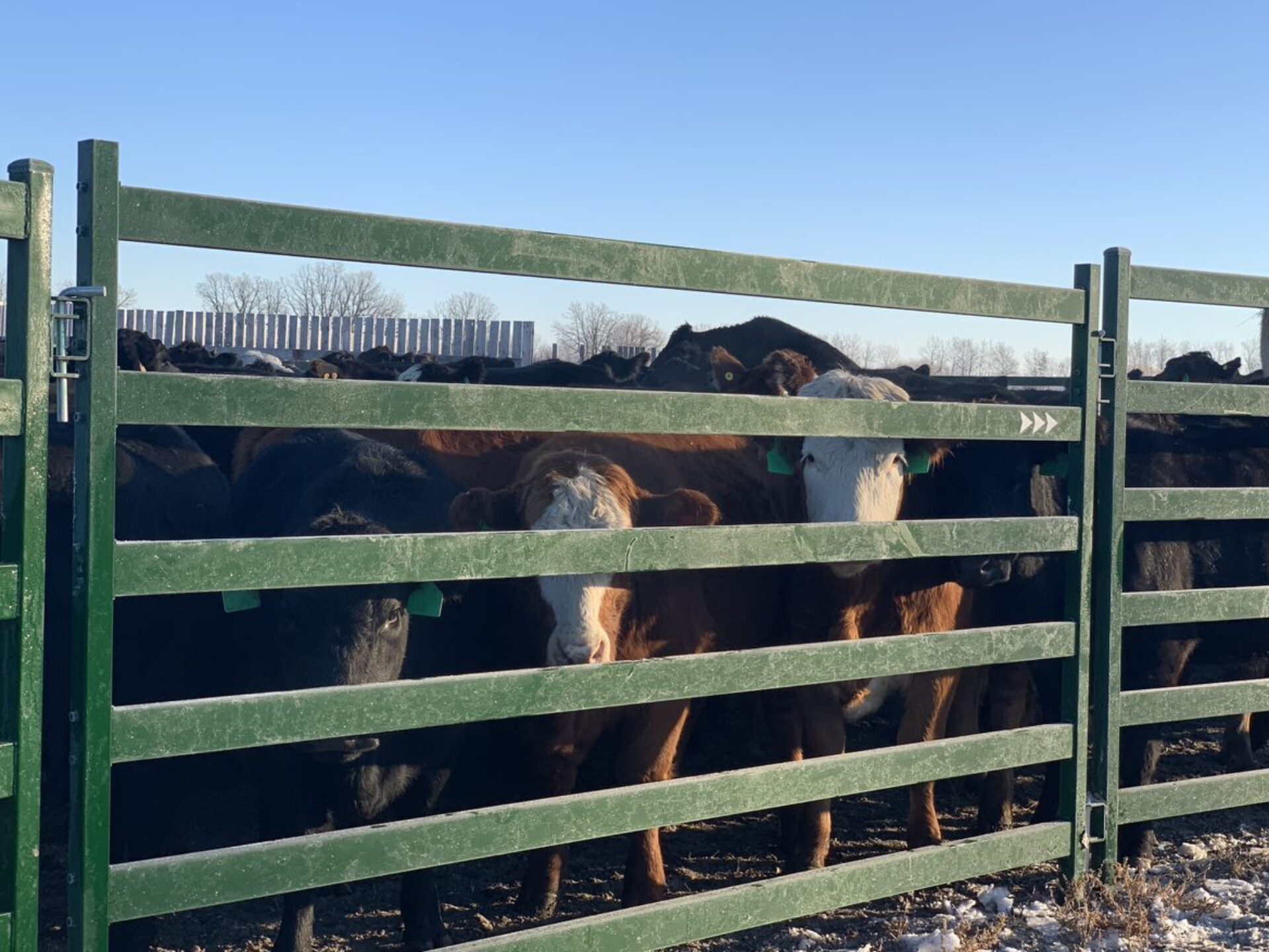 3. Replace bent or broken cattle panels
Aim to repair or replace any panels that are bent or broken beyond their useful life. The new year is a good time to evaluate, fix, and replace. Considering replacing them with new heavy-duty cattle corral panels that will reduce the chances of challenging and bruising. It may be just a few panels on your operation, or a whole side of a pen that needs attention.
4. Test Forage
Test forage in the fall before you need to start feeding it through the winter months. Work with a nutritionist to supplement cattle as needed, checking in every few months to be sure you're still on the right track.
5. Clean cattle pens regularly
How often are you currently cleaning out pens? How often would you like to clean them? Clean pens lead to healthier, less stressed animals, as there is less muck and manure to deal with. This can lead to fewer vet bills, and less work for you if you're able to keep on top of it.
6. Spend 10 minutes each day organizing
We all know how easy it is for tools to get out of place or go missing entirely. That is why this resolution is to spend a few minutes every day keeping your shop, barn, and any other outbuildings and facilities organized. A little bit each day adds up over time and will eventually become a habit.
7. Invest in a new squeeze chute
Add a date for this task that works with the needs of your operation and budget. A squeeze chute is a critical component of any cattle operation. Newer technology in squeeze chutes has improved cattle and handler safety by incorporating low-stress cattle handling techniques and making it easier to access the animal. If it's time to upgrade, also consider financing your chute.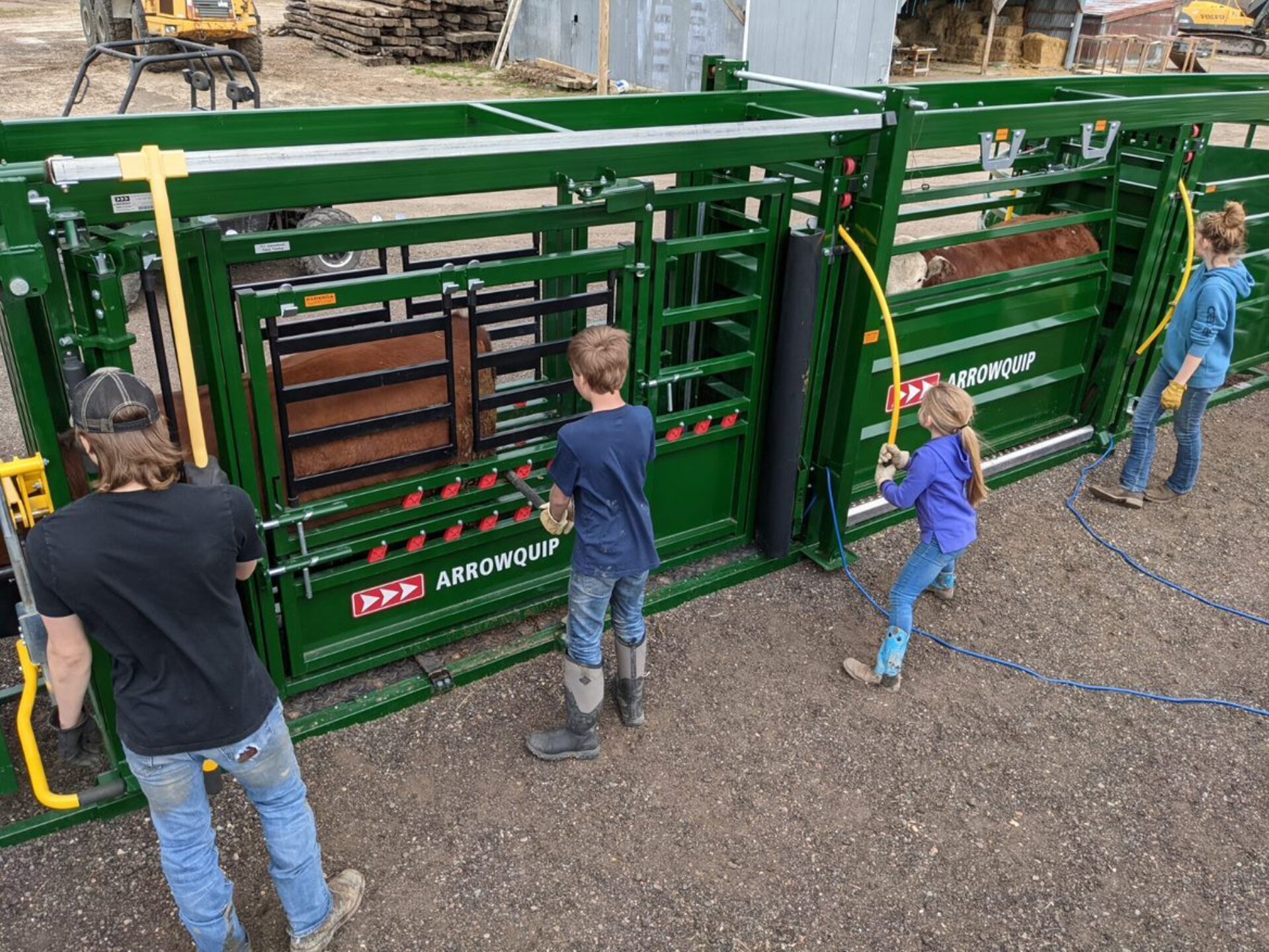 8. Block off more time for family
It is important to remember why we work so hard and be sure to spend time with those we love. Making this a habit is good for our overall health. Also, consider ways you can get the whole family involved on the ranch. Having equipment you can trust to keep everyone safe gives you more time together. When the whole family can get involved, you can focus on what's important, including preparing the next generation to take over.

9. Practice low-stress cattle handling techniques
Consistency is key. Cattle respond best when they know what to expect. Acclimating your cattle after any transition can make for a smoother, safer, and more efficient experience. Equipment designed with low-stress cattle handling in mind can make a big difference. Easy entry and exit plus numerous quiet points are some of the ways the right chute can help lower cattle stress. The timeframe for this goal depends on how often your cattle are worked and how comfortable your current team is with low-stress cattle handling.
10. Consider the Beef Quality Assurance program
Your resolution here may be to become certified, or to have employees take the course. Those reviewing BQA standards may already know an area they want to focus on and create a resolution around that.
The new year provides an opportunity for a fresh start in whatever area is self-identified for growth. Set yourself and your cattle operation up for success by being more specific with your New Year's resolutions this year and making some lasting changes. What's on your resolution list this year? Tell us in the comments!